Those who knew Armando "Mando" Montano, who appeared in Metro Weekly as the Aug. 11, 2011, Coverboy, were dealt a shock in June when the 22-year-old was found dead in Mexico City, where he was working as an Associated Press intern. According to the AP, Montano's body was found in an elevator shaft in an apartment building, though few other details have been released.
Many remember Montano, a member of the National Lesbian and Gay Journalists Association (NLGJA), as a friendly, ambitious journalist with a passion for perfecting his craft. Prior to interning with the AP, Montano covered the Iowa presidential caucuses for The New York Times in December 2011 and January 2012. He had also interned at The Chronicle of Higher Education in D.C., at The Colorado Independent and at The Seattle Times. He was scheduled to start graduate school at the University of Barcelona in the fall.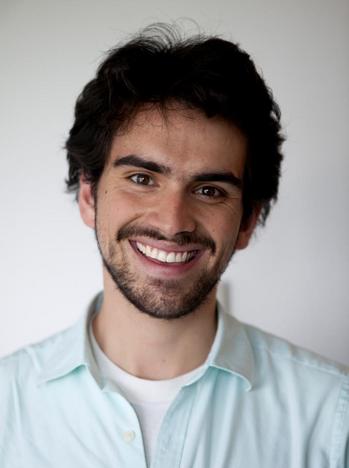 Armando Montano
Salvador Rodriguez met Montano through his participation in two journalism programs, the New York Times Student Journalism Institute and the Chips Quinn Scholars Program. Rodriguez characterized Montano as a "selfless" person who was always full of joy. He further described Montano as an expert at using social media, and as someone who celebrated people's differences. Not long after Montano's death, Rodriguez said Montano appreciated how his identity as half-white, half-Mexican and openly gay affected his perceptions, and that he was always interested in learning how others perceived news stories he covered.
"He always wanted to tell the story of the other guy, the underdog, being the voice to the voiceless and the marginalized," Rodriguez said.
Monica Rhor, who met Montano at the 2010 conference of the National Association of Hispanic Journalists (NAHJ) in Denver, said, "One of the things that drew me to him was he really believed in the craft and the mission of journalism. He really believed in giving a voice to overlooked, marginalized communities."
"He was a very good journalist," Rhor said. "He always asked, 'How do I do this?' not 'Can I do this?' He was excited about his AP internship. His goal was to do journalism that mattered."
Aaron Edwards met Montano in the spring of 2011 when they took part in the Chips Quinn Scholars Program for student journalists of color. He recalled Montano phoning him, excitedly, to update him about his life after being chosen as a Metro Weekly Coverboy.
"We talked on the phone at least every other day," Edwards said. "We'd have conversations about boys, journalism, anything personal, or anything that was in the news. Anderson Cooper came out of the closet a day or two after Mando passed. That would have been a great conversation to have with him. I'm sad we couldn't have talked about it."