Former Rep. Barney Frank (D-Mass.) is openly jockeying for the Senate seat currently held by Massachusetts Democrat John Kerry.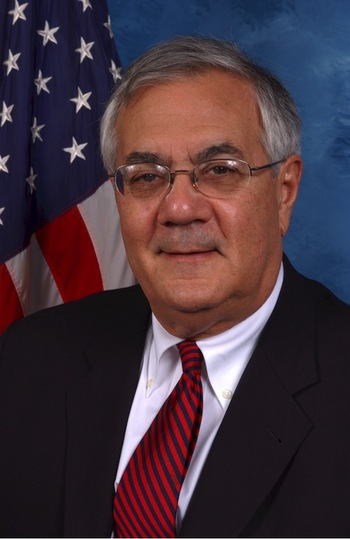 In an interview on MSNBC's Morning Joe Friday, Frank said he had called Massachusetts Gov. Deval Patrick (D) and asked for the interim appointment to Kerry's Senate seat if Kerry is confirmed as President Barack Obama's next secretary of state.
Frank had hinted last month in an interview with Politico that he was interested in the interim appointment, stating he would not reject an offer that had not yet been made. In his comments today, Frank went further.
"I'm not going to be coy. It's not something I've ever been good at," Frank said. "I've told the governor that I would now like, frankly, to do that because I would like to be a part of that. It's only a three-month period; I wouldn't want to do anything more; I don't want to run again."
In an interview with The Boston Globe, Frank said Patrick was "noncommittal." His change of heart comes after the fiscal cliff compromise between the White House and Congress over the New Year's holiday.
"The first months of the new Senate will be among the most important in American history. I may be a little immodest, but I called the governor and said I think I can be a help in reaching a fair solution to some of these issues," Frank told the Globe, adding key decisions will be made on financial policy and his 30 years in Congress would allow him to slip easily into the role of senator.
"I think there are progressive ways to work on Social Security and Medicare. I think making the case against them (Tea Party Republicans) on the debt limit is important," Frank said, according to the Globe. "A split emerged in the Republican Party over the fiscal cliff, with mainstream Republicans splitting with the radical right. I think it's important for us to continue to exploit that. We need to reach out to conservative Republicans who nonetheless are willing to compromise, and find a way to reach a deal."
Patrick has said he will not announce a replacement for Kerry until he is confirmed as secretary of state. If Frank is picked, he will become the second out senator in American history. Upon her swearing in yesterday, Tammy Baldwin (D-Wis.) became the upper chamber's first out gay member.
WATCH Frank's comments here via Talking Points Memo: