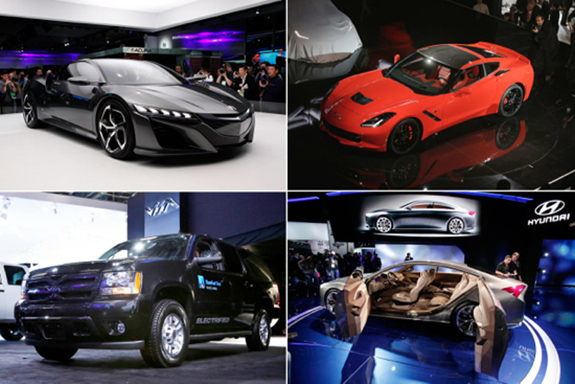 I'm not going to even pretend to be "The Car Person" of Technocrat. Those would be Sean Bugg and Rhuaridh Marr — they're the auto-aroused ones. Me? I wouldn't know the difference between a hood ornament and tail fin. I've even been known to refer to the stick shift as "the thing that makes the car go."
But even a neophyte like me couldn't help but be engaged by this missive from The Daily Beast on the upcoming crop of self-driving cars. Am I the only one who's more than a bit nervous about the slowly unstoppable trend toward self-driving automobiles? As I probably won't be alive by the time they're the default means of zipping around, I should probably just sit back and enjoy the technological ride.
What I truly enjoyed, though, was the Beast's slideshow of the coolest new cars from the 2013 Detroit Auto Show, including the Toyota Corolla Furia Concept Car; the relatively threatening-looking Nissan Resonance; the Acura NSX Concept (which makes my former Acura look like an old person's car, which it kind of was); the sumptuous Hyundai HCD-14 (who names a car this sleek and stylish that?); and, of course, the Corvette Stingray, which everyone — including our own Mr. Bugg — is absolutely agog over. The answer to every 45-year-old man's mid-life crisis apparently has been redesigned. I'm guessing they took the tail fins off.