When Amanda Lucidon and her husband made the decision to move back East from California, the motivation was to be near family. That she'd been working as a photojournalist for the Riverside Press-Enterprise didn't hurt, in that D.C. offers up photo-worthy news on a daily, if not hourly, basis.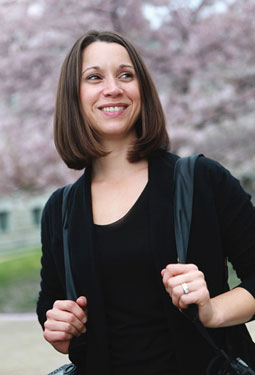 Amanda Lucidon
(Photo by Brack Lewis)
What Lucidon couldn't have foreseen is the families she would connect with aside from her own. It began with the fanfare of the first legal same-sex weddings in D.C.
"I went out there because I knew it was a big news event," recalls Lucidon, who studied photography and journalism, and has since picked up audio and video skills. Photographing same-sex newlyweds led her to another same-sex wedding, and to one couple in particular.