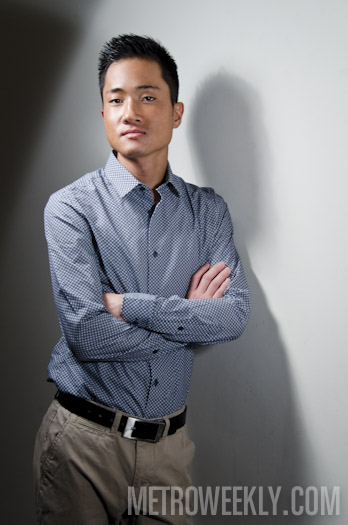 Coverboy: Joseph
(Photo by Julian Vankim)
What's your favorite food to splurge with?
French fries with ketchup. It was the first food I ever ate in America, and I've loved it ever since.
What's your favorite season?
Summer, definitely. I was born in August. I'm a summer baby.
What kind of animal would you be?
A dolphin. They're flirtatious, protective, playful and friendly. I also love the water.
What kind of plant would you be?
The bonsai. It requires a lot of care and maintenance, a lot of sunlight and water.
What kind of car would you be?
I like the classic cars. The Volkswagen bus or a classic convertible.
What are you most grateful for?
God, my family, friends and mentors.
What's something you want more of?
Three-day weekends. I work hard during the week, and then Saturday and Sunday pass and the weekend is gone.
State your life philosophy in 10 words or less.
Don't limit yourself beyond yourself.