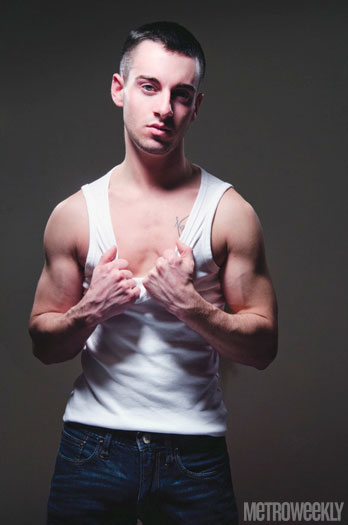 Coverboy: Zach
(Photo by Julian Vankim)
What about on shoes?
$100.
What's your favorite food to splurge with?
Italian.
What's your favorite season?
Summer. I like to go to the beach. I love the heat, can't stand the cold. You'd think growing up in New England I'd like the cold, but I don't.
What kind of animal would you be?
Koala bear, because they're cute, but they can have a temper. And they're unique.
What kind of plant would you be?
A rose. They're pretty and nice to look at, but they've also got thorns.
What are you most grateful for?
My legs, because without them I wouldn't be able to dance. Without dancing, my life would be so boring.
What's something you want more of?
Education. I'm currently working on that.
State your life philosophy in 10 words or less.
Excellence is the standard. Perfection is the goal. Stay motivated.