President Barack Obama and Senate Democrats met behind closed doors on Capitol Hill today to discuss a list of legislative priorities ranging from the budget to immigration reform and gun control. Missing from the discussion, however, was one of the last major pieces of federal LGBT-rights legislation.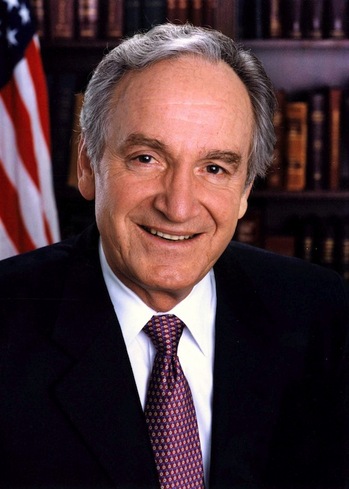 According to Sen. Tom Harkin (D-Iowa), neither the Employment Non-Discrimination Act (ENDA) nor an executive order that would prohibit federal contractors from LGBT discrimination were discussed during the nearly 90-minute meeting.
Harkin, who chairs the Senate Health, Education, Labor and Pensions Committee that oversees ENDA, promised last month that action would be taken on ENDA this year. But at today's meeting, ENDA did not come up.
Asked by Metro Weekly if he believes Obama thinks ENDA is a priority, Harkin said he hasn't asked, but reaffirmed his commitment to see action taken on ENDA this year.
"Well, I don't know, I haven't asked him about it," Harkin said. "It's my priority, I think it's the No. 1 on my committee priority and we're going to move it. I just haven't asked him about it, that's all."
Harkin was one of 37 senators to sign a letter to Obama last month calling on him to sign an executive order long called for by advocates that would prohibit federal contractors from discrimination on the basis of sexual orientation or gender identity. Advocates have argued Obama could protect at least some workers now and build momentum for ENDA, which has faced decades of Republican opposition, by signing such an executive order.
Yesterday, White House press secretary Jay Carney told reporters he was unsure if Obama would discuss ENDA with Senate Democrats today, but reaffirmed the president's support for ENDA over an executive order.
"The president has long supported an inclusive Employment Non-Discrimination Act, and his administration will continue to work to build support for it," Carney said. "We welcome Chairman Harkin's announcement that he will hold a vote on ENDA this year."
Signaling continued pressure, Sen. Jeff Merkley (D-Ore.) issued an action alert yesterday in conjunction with the Human Rights Campaign calling on supporters to sign their names to a letter calling on Obama to sign the executive order.
Today's meeting with Senate Democrats was Obama's first of several on Capitol Hill this week. Tomorrow, the president will meet with House Republicans and Thursday he will meet separately with Senate Republicans and House Democrats.
[Photo: Tom Harkin official portrait (Courtesy of the U.S. Senate)]