With the 2013 Capital Area Gay and Lesbian Chamber of Commerce Annual Awards Dinner around the corner, it's a perfect time to check in with last year's awardees.
The 2012 volunteer of the year, June Crenshaw, continues to serve on the board of Walker-Whitman Health, where she has volunteered since the 1980s. But WWH is just one part of Crenshaw's year of contributions. She's also been co-chairing the board of the Rainbow Response Coalition, which deals with intimate-partner violence (IPV) in the LGBT community, and helping set the stage for the 2013 National Dinner gala for the Human Rights Campaign. For future volunteers of the year – or those simply doing the work behind the scenes – Crenshaw offers a bit of advice.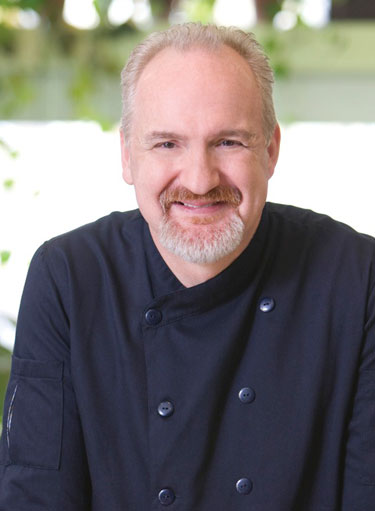 Chef Art Smith
(Photo by courtesy Art Smith Company)
"Create a support network for yourself to re-energize and keep you focused," she says of volunteering. "It's draining, but it's very rewarding."
Last year's emerging entrepreneur, DC MetroVet, has come of age. J.D. Warford, D.V.M., and Jessica Serensits are business partners and spouses who have reinvented house calls for veterinary care. They say 2013 has been a "really busy, fast-paced and exciting year." This year, they hope to expand their work with foster groups, shelters and LGBT resource groups. A large part of their success has come from this community: "We all want each other to succeed and we only grow and thrive when each of us
grows and thrives."
D.C. Allen has had a busy year since winning the Chamber's award for business leadership. He owns the Crew Club, a gay-oriented gym and spa near Logan Circle. This year, one main project he's been working on is a grant for the refurbishment of The DC Center, the city's LGBT community center, which will soon move into a new space. He also celebrated his 57th birthday with a blowout party at the club. "Stop sitting on the sidelines wondering what's wrong with your life," says the dynamic businessman engaged with the community on multiple fronts. "Get involved."
The Chamber's 2012 corporate ally, Signal Financial Credit Union, is a longtime CAGLCC member. The credit union has supported multiple events and programs for the Chamber, and also helps local LGBT businesses directly through loans, mortgages and merchant services. Dru Green, a branch manager, says, "We value relationships and strive to provide superior customer service, and we appreciate all of the referrals provided through the Chamber's members."
Last year's community advocacy award went to Joe Solmonese for his seven-year tenure as president of the Human Rights Campaign. He is now a partner in his own corporate consulting firm, Gavin/Solmonese. With offices around the country and clients in financial services, government relations, public affairs and more, he stays busy. Before beginning his consulting work, he spent several months in Ohio as one of the national co-chairs for the 2012 Obama presidential campaign.
The top award of the night, for excellence in business, went to celebrity chef Art Smith. Last month he launched a new restaurant in Culver City, Calif., called LYFE Kitchen. This past year he hosted "The Big Gay Ice Cream Social" in Miami's South Beach, and joined Chef Corps, the State Department's new initiative to enlist chefs in diplomacy. Says Chef Art, "I use cooking as a way to be an activist. We have to walk for those who can't and talk for those who can't." As for the award, he believes it's important to focus on our professional lives, saying, "We can party at the clubs anytime. Let's do some business."
Solmonese says events like the Chamber dinner are so important because, "Whether it's Fortune 500 or a small business on 14th Street, the way you treat people and the policies you put in place all have a direct impact on changing hearts and minds of American people. It's really important to honor and celebrate that."
The 2013 Annual Awards Dinner takes place Friday, April 19, at the Mayflower Renaissance Washington, DC Hotel, 1127 Connecticut Ave. NW. Tickets start at $210, available online at caglcc.org/aad2013.
Winner of the 2012 NGLCC Chamber of the Year Award, the Chamber means business. For more information, visit caglcc.org.
Jessica Vaughan is a D.C.-based freelance writer and a member of CAGLCC.