The Rhode Island State Senate's Judiciary Committee announced yesterday that it will hear two bills March 21: one that would grant marriage equality in the Ocean State, and another calling for a statewide referendum on the issue.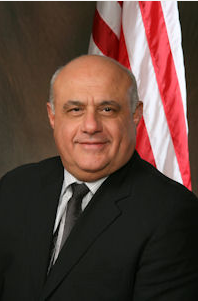 At the beginning of the 2013 session, legislators in both the state House of Representatives and state Senate introduced measures to allow gay and lesbian couples access to Rhode Island marriage licenses. Both bills, H5015 and S38, also provide protections for religious officiants and institutions by asserting that no local governmental or quasi-governmental body will be allowed to prevent them from determining who is eligible to marry in their faith, and that officiants who refuse to solemnize a marriage based on their religious views may not be penalized in any way.
The House of Representatives voted 51-19 Jan. 24 to approve H5015, its version of the marriage-equality bill. That version was sent to the Senate Judiciary Committee but has not received a hearing. Instead, the committee will hear testimony and vote on S38, the Senate version, which contains all the same major elements as H5015 but differ in technical language and the legal recognition of out-of-state civil unions. The senate vesion was introduced by out lesbian Sen. Donna Nesselbush (D-Pawtucket), who also sits on the Judiciary Committee.
The committee will also consider a so-called "compromise" measure by Sen. Frank Ciccone (D-Providence), S708, which proposes a 2014 ballot measure to amend the constitution to define marriage as "a legally recognized union of two people," albeit with extensive exceptions.
To begin, Ciccone's legislation goes further than H5015 and S38 by allowing associations, societies or fraternal orders operated by a religious organization, or affiliated entities, to discriminate against gay couples in providing services, accommodations, facilities or privileges. This would apply to organizations such as Catholic Charities.
Ciccone's proposed amendment also includes safeguards for "fraternal benefit societies" – such as the Knights of Columbus, which are not directly operated by a religious organization, though they may be closely aligned with a religious mission – allowing them to discriminate in membership or in providing services or facilities related to the solemnization of a marriage that violate the members' religious beliefs.
Lastly, Ciccone's bill extends those religious exemptions to small businesses, allowing them to refuse to provide services, accommodations, facilities or goods related to same-sex couples based solely on a business's owner disposition, such as a baker declining to fill an order for a same-sex wedding reception.
That third section would effectively gut a 1995 state law that prohibits discrimination in employment, credit, housing and public accommodations against people based on sexual orientation.
Ciccone's bill has 11 cosponsors, several of whom partnered with Ciccone in sponsoring a referendum bill in January aimed at banning same-sex marriages outright by altering the state constitution to define marriage as the "lawful union between one man and one woman." That bill was referred to the Judiciary Committee but never received a hearing after the House passed its version of the marriage equality bill, effectively creating a standstill between the House, where supporters dominate the ranks of legislators, and the senate, which is more closely divided but where opponents are part of senate leadership, allowing them to set the chamber's agenda. Ciccone proposed his current bill as a way to break the gridlock between the two chambers.
Political observers expect tight Judiciary Committee votes on both bills March 21. Of the committee's 10 members, four support marriage equality, four oppose, and two are considered swing votes.
Supporters of marriage equality blasted the Ciccone bill as both offensive and unnecessary, noting that their own bills legalizing marriage equality provide ample religious protections and have been endorse by several religious clergy, including the Episcopal Bishop of Providence, the Rhode Island State Council of Churches, the Board of Rabbis of Greater Rhode Island and the Unitarian Universalist Legislative Ministry.
"Fundamental human rights, including the freedom to marry the person we love, don't belong on the ballot and should not be subjected to a vote of the majority," Ray Sullivan, campaign director for Rhode Islanders United for Marriage, said in a statement. "We agree with Speaker Gordon Fox – there are some issues on which you just don't 'punt.' Members of the General Assembly are elected to lead, and to make important decisions. Calling for a divisive and harmful referendum fight is an abdication of the most basic responsibility of our legislators."
"In addition," Sullivan continued, "the bill overwhelmingly passed by the House contains appropriate and commonsense protections for the religious liberty of those faith traditions who choose not to allow same-sex couples to marry under the terms of their own dogma. Allowing businesses and institutions to discriminate – by reversing current state anti-discrimination law – against their fellow Rhode Islanders under the guise of religious freedom is both disingenuous and offensive."
Gov. Lincoln Chafee (I-R.I.) also came out in opposition to a referendum, issuing a statement saying, "Since my time as a state delegate to the Rhode Island Constitutional Convention of 1986, I have been consistent in my view that in a representative democracy lawmakers have the responsibility to make decisions on matters both monumental and routine."
Chafee, a marriage equality supporter, has indicated he will sign a marriage equality bill into law and will veto any bill that attempts to set up a referendum on the issue. But even if Ciccone's bill were to pass the senate, the measure would likely fail or be killed in the House of Representatives, where Speaker Gordon Fox (D-Providence), an out gay man, is opposed to it.
[Photo: Sen. Frank Ciccone, sponsor of the referendum bill (courtesy of R.I. General Assembly).]