A Korean-style spa in Centreville, Va., popular with many D.C.-area residents, including members of the region's LGBT community, is clarifying its policy regarding discrimination after claims that the business allegedly discriminated against a woman due to her perceived gender identity.
According to a story posted Feb. 22 on FairfaxTimes.com, the woman, who describes herself as a member of the LGBT community, filed a complaint with the Better Business Bureau (BBB) after being asked to leave Spa World, prompting an investigation into the business's policies. In a statement submitted to the BBB, Spa World explained its policy was not to accept "any kinds of abnormal sexual oriented customers to our facility such as homosexuals or transgender(s)." The spa also told BBB that "for the safety and the comfort of young children at Spa World, we strongly forbid any abnormal sexual behaviors and orientation in our facility. Despite the controversial issue of homosexuality and transgender, it is our policy not to accept them."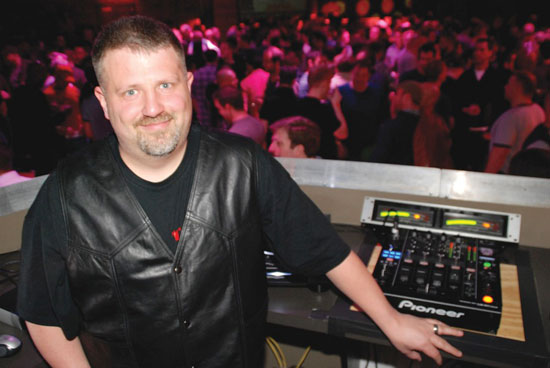 Christian Gerard
(Photo by Ward Morrison)
Neither Virginia nor Fairfax County offer any protections for LGBT people in public accommodations, meaning that, legally, a business can refuse to serve or admit LGBT patrons.
By March 1, that story gained traction on social media, prompting outrage among members of the local LGBT community, including several Spa World patrons. Straight allies also complained, with local residents sharing the story via Facebook, tweeting their outrage and posting negative reviews on Spa World's Yelp page.
Equality Virginia, the state's primary LGBT-advocacy organization, entered the fray by circulating a petition urging Spa World to change its policy. The organization used the incident to emphasize that Virginia lacks the same kinds of legal protections that exist in Maryland and D.C. for gay, lesbian, and bisexual people; and in D.C. for transgender people. Maryland is currently considering a bill that would prohibit discrimination statewide based on gender identity. About half the state's residents are currently covered by county-level laws prohibiting discrimination on the basis of gender expression and identity.
On Monday, however, a spokesman for Spa World clarified that, despite the spa's previous written response to the BBB, the business does not discriminate based on sexual orientation or gender and welcomes LGBT people as patrons.
"We don't discriminate against anyone," Spa World spokesman Tim Cho told Metro Weekly. "If anybody acts inappropriately, sexually or morally, we reserve the right to ask them to leave. But we don't discriminate against anyone in terms of gender or sexual orientation."
Spa World manager James Lee also told Washington City Paper over the weekend that the statement offered to the BBB was meant to communicate that sexual activity of any type is not permitted at the spa, but was complicated by a miscommunication stemming from a "Korean-English" language barrier.
Although the woman who initially filed the complaint wasn't engaged in sexual activity when she was asked to leave, Lee told the City Paper that staff had received complaints saying there was a man in the woman's locker room and that the situation "caught us off-guard." Lee later said that transgender people would not be asked to leave the spa in the future.
Despite management's clarification, some locals are expressing hesitancy to return to the suburban spa.
"I don't think anybody objects to the idea that inappropriate sexual behavior should result in immediate expulsion. That was never the issue," Christian Gerard, a past patron of Spa World and a Centreville resident, told Metro Weekly. "The statement that was made to the BBB by Spa World was very clear: Homosexuals are not welcome. And the reality is the incident that sparked this controversy did not in any way, shape or form include any type of alleged sexual behavior. The woman in question was asked to leave because of her appearance, not because of any behavior or actions on her part."
While Gerard conceded that a language issue could have contributed to the confusion regarding the statement submitted to the BBB, he also said that the story of the woman's expulsion from the spa, as reported to FairfaxTimes.com, would seem to contradict any attempts to reduce the controversy to merely a miscommunication.
"I really think it's Spa World trying to '[cover your ass]' and backtrack in light of a very public backlash," Gerard said. "I don't see how a language barrier could result in Spa World stating very simply that homosexuals are 'abnormal.' … I am not in any way more inclined to give them my business after their statement unless there is some further explanation as to why this woman was kicked out of the facility. It simply doesn't add up."
Devon Alexander Stoney, of Washington, who on Friday was one of many customers who asked discount-offers website Groupon, which was offering a special package for Spa World, to refund the value of his pass, said he was not impressed with the statements offered by Spa World following the controversy.
"It is just a poor P.R. attempt," Stoney said. "There is no public apology, nor is there a definition of 'morally' in their statement. It is purely subjective. … I would like to see a public apology that is sincere and some real defined rules that apply to everyone."