Sen. Tim Johnson (D-S.D.) joined the stampede of marriage-equality supporters today, leaving just three Senate Democrats who have not voiced support for same-sex marriage.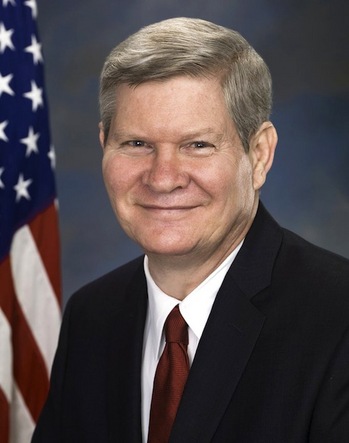 "After lengthy consideration, my views have evolved sufficiently to support marriage equality legislation," Johnson said in a statement to Talking Points Memo. "This position doesn't require any religious denomination to alter any of its tenets; it simply forbids government from discrimination regarding who can marry whom."
Johnson is the 54th member of the Senate to back marriage equality. On Friday, Democratic Sens. Joe Donnelly (Ind.) and Heidi Heitkamp (N.D.) became the latest Senate Democrats to endorse marriage equality as the Supreme Court considers two landmark same-sex marriage cases.
Sens. Mary Landrieu (La.), Joe Manchin (W.Va.) and Mark Pryor (Ark.) are the only Democratic members of the Senate to not yet speak out in favor of marriage equality.
In an interview with CNN last week, Landrieu said she personally believes same-sex couples should be allowed to marry, but does not support marriage equality as policy because of the views of her constituents.
"My state has a very strong constitutional amendment not only against gay marriage but against gay partnerships. So I'm looking at the people of Louisiana, trying to represent their interests," Landrieu said.
[Photo: Tim Johnson (Courtesy of the U.S. Senate)]