As HIV-vaccine trial participants, we grow accustomed to the routine blood draws, interacting with study staff and taking our computer-assisted interviews that catalog our risks. And, of course, the risk-reduction counseling to help us reduce our sexual risk-taking behavior. For almost three years this quarterly experience was a part of my life. It was a piece of my routine until I received a phone call that changed it all. It was an unexpected end to something that I thought I'd still have years more to be engaged with. Two weeks ago I found out that the trial's independent safety board recommended stopping immunizations because the experimental HIV vaccine was not showing any signs that it would be effective in the prevention of HIV infection. Nor would the candidate vaccine help a person to better manage the virus should they become positive.
The HVTN 505 study began in 2009 and was testing an investigational vaccine. The U.S.-based trial enrolled gay, bisexual and men who have sex with men, as well as transgender women. The trial was the only large-scale vaccine study in world.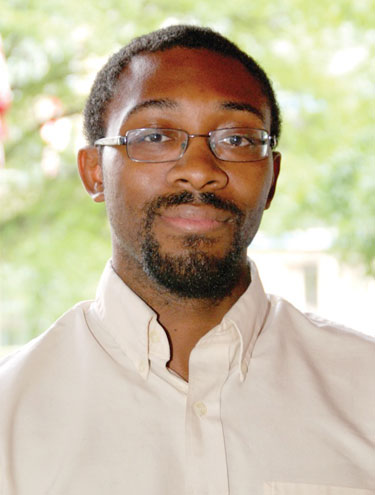 Matthew Rose
(Photo by Ward Morrison)
On the line with my study coordinator, my mind raced: What does it means for me and my fellow participants? What does it mean for the study staff that I've grown accustomed to seeing a few times a year? And what does it mean for the larger vaccine field and the goal of ending AIDS?
From a man known for being able to say the right thing, I couldn't find the words for what I should say. All these thoughts were racing through my head and I couldn't verbalize any of them to explain how I really felt in that moment when receiving the news that my trial was ending years ahead of schedule.
At the end of the day these results do not change my fundamental view that an AIDS vaccine remains critical to a long-term strategy to end the AIDS epidemic in my community and around the world. It's important to remember that our battle against HIV has never been easy. But it has extended our understanding of not only a virus and the immune system, but has shown us things about human nature and cultural intersection. Each time we conduct a trial we learn something that helps us move a step closer to what will one day lead to a safe and effective vaccine.
Moreover we've still learned valuable lessons about the community – people like me, a young gay black man – who choose to be a part of a clinical trial. The trial offered a model for how research can be more reflective of the communities that carry the highest burden of HIV, the very people who would benefit most from an effective vaccine. The field learned how to work with a disengaged population to help them see why an HIV vaccine matters to them. These are lessons that will help trial conduct and implementation of HIV prevention as it moves forward.
I try to keep things in context. While it might not be the 505 vaccine that ends the epidemic, I know that science is an iterative process and we learn valuable lessons from what doesn't work. I also know that we'll get there because there are too many talented, committed passionate people working on a vaccine. In the meantime, we should make the best use of available prevention such as condoms, treatment as prevention, and PrEP (pre-exposure prophylaxis) as a bridge to the future when a vaccine will indeed be available.
Although it's a bit cliché, it's not how many times you fall down, it's how many you get back up. I know that the complexity of this problem will not be our undoing, but rather our moment of grace. Because we become stronger for the struggle.
HIV Vaccine Awareness Day is May 18. For more information, visit aids.gov/awareness-days/.
Matthew Rose is a member of the community advisory board that serves the Vaccine Research Center at NIH. He also serves on the organizing committee of the Young Black Gay Men's Initiative. Follow him on Twitter @MTKRose.