The Delaware House of Representatives Tuesday passed a bill that adds transgender protections to the state's nondiscrimination and hate-crimes laws by a vote of 24-17, sending it back to the state Senate for final passage before it can be signed into law by Gov. Jack Markell (D), who supports the measure.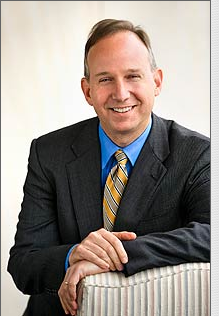 The bill, which previously passed the Senate, 11-7, on June 7, amends seven different parts of the Delaware Code, adding gender identity to a list of protected classes that already includes sexual orientation, as well as race, age, sex, national origin and other characteristics, to prevent discrimination against transgender people in employment, housing, insurance and public accommodations. The bill also includes gender identity in the list of protected classes under Delaware's hate-crimes law.
The major amendment to the bill, added by Rep. Bryon Short (D-Brandywine Hundred), clarifies the meaning of the term "gender identity" by stating it "may be demonstrated by consistent and uniform assertion of the gender identity or any other evidence that the gender identity is sincerely held as part of a person's core identity; provided however, that gender identity shall not be asserted for any improper purpose." Short's clarifying amendment appeared to be aimed at mollifying opponents of the bill, who have called it the "bathroom bill" by implying that transgender people were dangerous or by claiming that the bill would open up avenues for sexual predators.
The bill also provides a place of public accommodation with the option of providing alternative facilities or separate areas for transgender people in places like locker rooms or other changing facilities if they so wish.
Twenty-three of the House's 27 Democrats and one Republican, Rep. Michael Ramone (R-Middle Run Valley), voted in favor of the bill, while the rest of the Republican caucus voted against it. The four Democrats who sided with Republicans were Reps. John Mitchell, Jr. (D-Wilmington), William Carson Jr. (D-Smyrna), W. Charles Paradee (D-Dover), and John Atkins (D-Millsboro).
The measure containing the amended language now heads back to the Senate, where it is expected to pass. If it passes, Markell is expected to sign it into law, which would make Delaware the 17th state to pass a law prohibiting gender-identity discrimination in housing and employment.
[Photo: Gov. Jack Markell (courtesy of the Office of the Governor).]