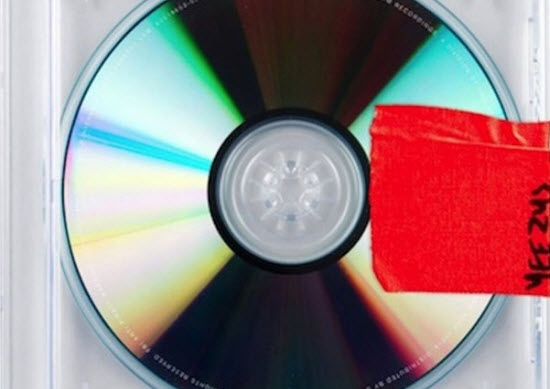 After the epic arena-rock grandeur of "Ok Computer," Radiohead retreated to a world of electronic experimentation and isolation with the equally brilliant "Kid A." After the Beatles defined psychedelic pop with their masterwork "Sgt. Pepper's Lonely Hearts Club Band," their next full-length album was a return to their rawest possible elements, the anti-Pepper, even lacking in color on the cover: "The White Album." Prince followed his massive rock/funk maelstrom of "Purple Rain" with an album of off-kilter psychedelic pop called "Around the World in a Day." Great artists rarely have anything to gain by trying to top an achievement that is untouchable – and, no, Kanye West isn't The Beatles or Radiohead or Prince, but "Yeezus" – following the extraordinary ambition and undeniable brilliance of his last solo album "My Beautiful Dark Twisted Fantasy" – follows a similar left turn to those mentioned above. There was no chance to out-do "My Beautiful Dark Twisted Fantasy," and "Yeezus" doesn't even try. It's in another world entirely.
The first word that comes to mind when listening to "Yeezus" is "harsh" – and it undoubtedly is. There are no obvious singles here. No funky radio friendly tracks like "Power," "Stronger," "Love Lockdown" or "Gold Digga". This is West at his most abrasive, defensive, and narcissistic (he even toys with his audience and his healthy esteem for himself with "I Am a God," which is dripping with both venom and a sorta bitter sarcasm in equal doses.) It's also West at his most in-your-face sexual. Sometimes it feels like he's trying too hard (BJs from nuns… Really Kanye?) He wanted "Yeezus" to shock, he wanted "Yeezus" to be something that wouldn't be considered radio friendly. He wanted it to sound hard, to have a certain menace. It does all these things, but sometimes at the cost of listenability. Too many of the songs have the same rapid-fire, almost desperate and angry tone – it gets hard to listen to after a while, even though the album clocks in at a relatively brief 40 minutes.
Kanye being Kanye, there are moments of greatness. He's obviously incredibly comfortable in the studio, and the album – although stripped down and much harsher than his previous works – does have its moments of sonic wonder. There is some incredibly clever lyricism as always. He's defiant as always: "You there's leaders and there's followers, but I'd rather be a dick than a swallower," he sneers on "New Slaves" before railing against the power of corporations and the grip consumerism has over the population (including himself): "Fuck you and your corporation, ya'll niggas can't control me. I know that we the new slaves". He is as brazenly misogynistic as ever, especially on "I'm In It." Some of the tracks will stand up along with his best work – "Hold My Liquor," for instance. "Blood on the Leaves" – with its sample of Nina Simone's recording of "Strange Fruit" – is chilling, and perhaps the album's greatest moment. Not easily listening, but then it clearly wasn't meant to be.
Only with the luxury of time and retrospect will we be able to fully see where "Yeezus" fits in the puzzle that is Kanye West's career. It's clear he wanted to produce something hard-edged, less commercial and less radio friendly. He's succeeded. He veers between God-like narcissism and persecution complex so often it's easy to see why he decided to name it "Yeezus." But will the abrasive, aggressive and often angry tracks hold up beyond the mere excitement and curiosity of it being the new Kanye West album? It feels like a transitional album, a minor record, the type of more underground record that is destined to be "underappreciated," and that will go gown in history a favorite of die-hards, and one skipped over in favor of classics like "My Beautiful Dark Twisted Fantasy" and "The College Dropout" by the more casual fans. "Yeezus" is a left turn, and only time will see where it will lead – and sometimes the left turns are the most interesting, and the most telling windows into the artist's psyche. But is it entertaining? Is it fun to listen to? Is it even admirable, as a whole? It's the type of album you might appreciate and admire for not following a pre-destined path of commerciality – and yet it just doesn't deliver the goods consistently enough to live up to the audacious greatness of his best albums.