When I transferred schools in my second year of college, there was a shortage of campus housing. So, I looked for an apartment, which came at a premium because the pickings were slim. In retrospect, while the university fixed the problems at the dorms, they gave the market advantage to the local property owners who benefited from the situation. Having the market advantage gave my landlord no incentive to retain me, so I moved out of that "D" apartment and into something comparable to a campus dorm room.
Perhaps this property owner understood this as a temporary situation. He knew that the properties would end up getting filled eventually, and didn't care to move up in the scale of desirability. Capitalizing on people who were desperate for a place to live was the business model, and I know for a fact it worked.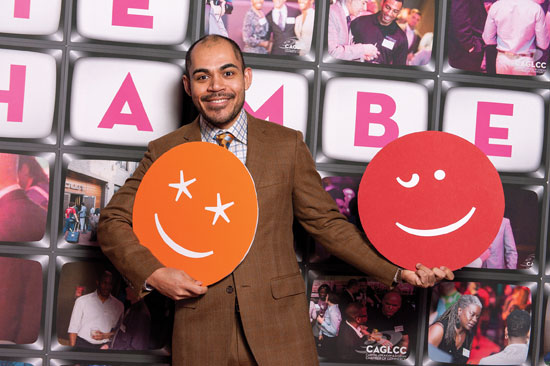 Jay Vilar
(Photo by Chris Firenzi)
Being the best at what you do, or having the market advantage, has become more complicated since that time and even the smallest of businesses have to devote resources to study and understand their market because the key to success is delivery. Whether products or services, having satisfied customers is non-negotiable.
For most of my 29 years in Washington, I've worked in Georgetown. Retailers have come and gone, but the trend has been toward attracting the national brands. While some people lament the loss of "local flavor," nostalgia is not going to pay the rent, which in part goes to the upkeep of the historic fabric of the area. Because of its unique character, Georgetown is a tourist attraction, which only gets better when your favorite clothing store is there.
A group that eschews the "go national" trend is hair salons. One thing I initially thought odd was they tend to be packed into the same area, until I understood offering the best service is what keeps customers coming back, which creates brand loyalty. It's no coincidence these establishments place products at the front of the shop, often in view of the street. Brand loyalty extends to following your hairdresser to her next venue, which partly explains the high density of this type of establishment on a few blocks.
A company's "unique selling proposition" is what differentiates them from the pack for a particular target market. Luckily, there are markets within markets.
Going back to the hair salon model: I like a quiet environment, where I arrive at the time of the appointment and maybe a few people are there at any given time. That preference alone creates a short shortlist for me. This type of business will select a location that isn't prominent, have an understated environment and doesn't advertise. The business is usually branded around the individual providing the service. The exclusivity determines the price point, but it comes down to the quality of the experience to create and keep a market advantage.
Overwhelmed? I am. As a business owner, I do this type of analysis on a regular basis because business is constantly changing for a myriad of reasons. Luckily, there are many resources available, including several offered by the Chamber.
One of our educational programs is Master Mind, a weekly breakfast meeting led by Jay Vilar, a business coach and sales expert, currently with Time Warner. Discussion topics are varied and over time you will learn about everything in business, but were afraid to ask.
Otherwise, you may wish to attend our next Business Matters Lunch on June 28, for a seminar by the Washington Business Journal, a one-hour, interactive, hands-on session to learn how to leverage the Business Journal for sales efforts and business needs.
Winner of the 2012 NGLCC Chamber of the Year Award, the Chamber means business. For more information, visit caglcc.org.
Chamber Board President Ernesto Santalla owns Studio Santalla Inc. in Washington, an architectural and interior design firm. The firm recently launched Graphic SS, offering graphic design services. Visit studiosantalla.com and graphic-ss.com.