Last week, Nokia launched the Lumia 1020 to a packed New York audience. The latest of the manufacturer's Windows Phone line-up, the 1020 brings several features that differentiate it from immediate competition, but is notable in particular for one massive inclusion — its 41MP camera sensor. Yes, that's right, 41MP in a smartphone. Consider that the Galaxy S4 has a 13MP sensor and the iPhone 5 makes do with 8MP, and it's easy to see why many are excited to get their hands on the device and put it through its paces. The question is, though, if you're not a photography buff, or a tech enthusiast, should you be excited?
Nokia's stress on its smartphone imaging capabilities has been evident for years. The N95 was one of the first to offer a 5MP resolution way back in 2007, the 808 Pureview launched in 2012 with a similar 41MP lens but ran Nokia's aged Symbian OS, and the Lumia 920 offered an 8.7MP camera with Optical Image Stabilization — a first for smartphones — when it launched late last year. The Lumia 1020 is Nokia's latest effort to push the boundary of mobile photography, and it has the tech specs to back up the substantial imaging claims Nokia is making. Unbeatable photos and videos, as Nokia says, are apparently par for the course with the 1020.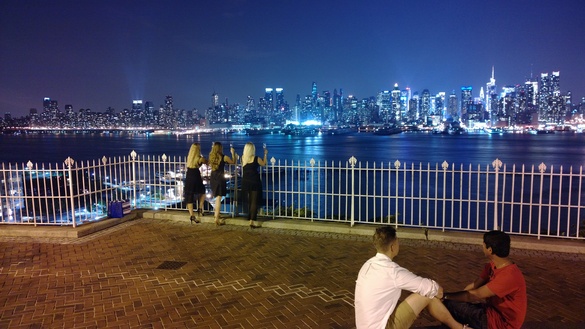 Utilizing a 6-lens set-up, the 41MP camera takes photos at an eye-watering 7712×5360 resolution, with its Carl Zeiss optics offering a focal length of 26mm, an aperture of f/2.2, minimum focus range of 15cm, ISO 100-3200, and a sensor size of 1/1.5inch. Also on board are optical image stabilization, a backside-illuminated sensor, a proper Xenon flash, and Nokia's re-imagined approach to digital zoom in a smartphone.
Zoom is important here, as, unlike a compact camera with a physical zoom, the Lumia's lens doesn't protrude from the body of the phone. Instead, it takes photos at such a high resolution that users can zoom in digitally, and be guaranteed that the resulting image will still be at its full resolution. On current smartphones, zooming into a photo is the same as taking a photo from far away and cropping down to what you wish to focus on. The 1020 supplements this by storing two versions of every image — a 37MP version and a 5MP version, with the latter intended for social networks. The smaller image will be no less detailed, however — each pixel of it's resolution will be created by using 7 pixels on the sensor, so every pixel is super-sampled, creating a smaller but highly-detailed image. It's similar to HTC's One and its Ultrapixels, but on a much higher-resolution scale.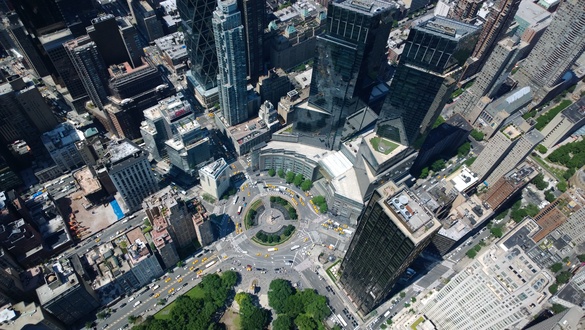 Also new on the 1020 is Nokia's Pro Camera app. This is the default, overriding Windows Phone's standard app, and is activated both by pressing the phone's physical camera key. It aims to offer a full-DSLR experience on a smartphone by giving pro users full control over the minutia of each image. Exposure, shutter speed, ISO, white balance, focus — all can be controlled via rotating sliders which pop out on top of the screen, and offer instant previews for their effect on the current scene. It's slick, and photography buffs will get a kick out of this level of control — especially those used to the standard Windows Phone and iOS camera apps.
Numerous other effects are on offer, including Panorama, Creative Studio, Nokia Smart Camera, Nokia Glam Me Lens, Cinemagraph, Bing Vision and PhotoBeamer. Video is also enhanced with the increased sensor detail and optical image stablization, helped by Full HD capture and stereo sound recording.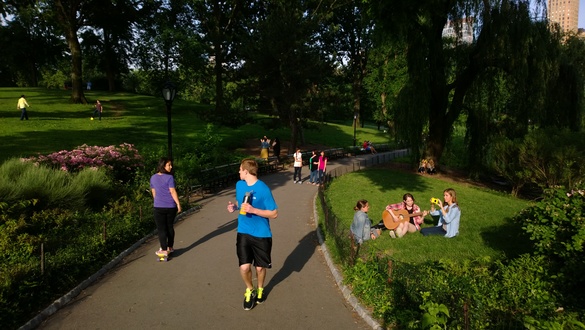 The rest of the 1020's specs are relatively unchanged from Nokia's current flagships, the 925 and 928. A 4.5″ AMOLED screen coated in Gorilla Glass 3, offering a 1280×786 resolution, super-sensitive touch that can be used with gloves and a high-brightness mode for outdoors, a 1.5GHz dual-core processor, a unibody construction available in yellow, black or white, Bluetooth 3.0, WiFi a/b/g/n, NFC, LTE, a 2000mAh battery, 2GB of RAM, 32GB of storage and support for wireless charging via an available cover.
Also available is a camera grip cover which adds an additional 1020mAh of battery capacity, as well as a universal tripod mount and an external battery indicator, though it adds an inch to the 1020's 0.4-inch thickness.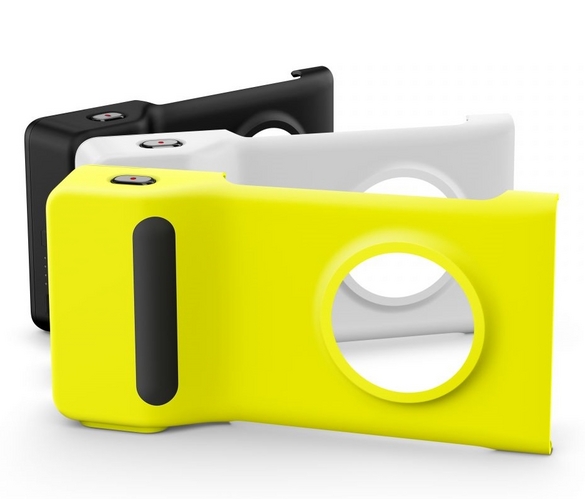 Also included are the usual Windows Phone 8 benefits — a fast, fluid, efficient OS, Microsoft Office, Live Tiles that offer constantly updating information at a glance, Xbox Games, Xbox Music and Xbox Video, and Nokia's stellar inclusions such as HERE Maps, which includes Transit for public transport services and Drive+ for free turn-by-turn navigation, Nokia Music and Mix Radio.
However, it also comes with Windows Phone's drawbacks — and it's here that the Lumia 1020 could fail. With such a plethora of imaging capabilities, users will want to share their shots to social networks, but Windows Phone 8 still lacks big name apps such as Snapchat and Instagram — although turning a 41MP image into a low-resolution, filtered square seems somewhat crass. Not to mention the disparity outside of imaging, with Windows Phone 8 still trailing Android and iOS by hundreds of thousands of apps, though most of the major players are now thankfully present, with Microsoft promising more to come in the near future.
Ultimately, the Lumia 1020 presents a curious question — do you care enough about the camera on your smartphone to switch? With the already good sensors on current high-end phones offering enough for the average user, who would the 1020 appeal to? Photography enthusiasts may appreciate not having to carry both a smartphone and a compact camera, and tech enthusiasts will love it for the beautifully engineered hardware Nokia has produced, but for the average consumer? Windows Phone 8 could still be too big a gamble for those entrenched in the iOS and Android worlds — though those enjoying Microsoft's OS already could very well upgrade without hesitation.
Ultimately, the Lumia needs testing in the real world to see if it matches Nokia's lofty claims, and we'll know more when we can review the final product. If Nokia has already swayed you, however — and we wouldn't blame you — it's launching on AT&T on July 26th for $300 in black, white and yellow. We'll take the latter, please.
We've included a few sample images by Nokia taken from the Lumia 1020. Click on them for the full resolution image. Pretty impressive stuff.