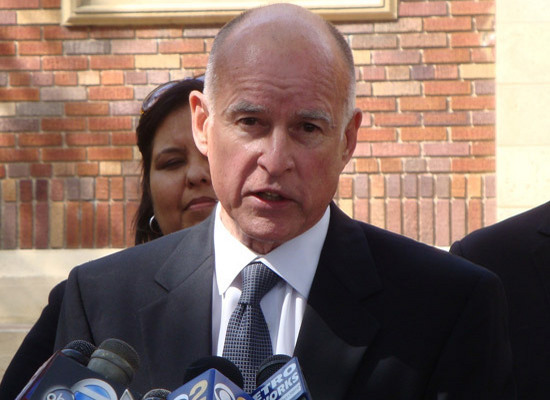 California Gov. Jerry Brown (D) signed into law Wednesday protections for transgender public school students that advocates are hailing as a first of their kind in the nation.
The School Success and Opportunity Act, which will take effect Jan. 1, 2014, makes California the first state to adopt a law mandating public schools provide equal access to all school activities, sports teams, programs and facilities for students who identity as transgender.
Co-authored by Sens. Mark Leno (D) and Ricardo Lara (D) and Assemblymember Toni Atkins (D), Assembly Bill 1266 was approved by the state Senate in July.
The legislation requires "a pupil be permitted to participate in sex-segregated school programs and activities, including athletic teams and competitions, and use facilities consistent with his or her gender identity, irrespective of the gender listed on the pupil's records."
The new law is similar to statewide policies in Massachusetts and Colorado that require schools respect students' gender identity. A broad coalition backed the legislation, including the National Center for Lesbian Rights, ACLU of California, Gay-Straight Alliance Network, Equality California, Gender Spectrum and the Transgender Law Center.
According to the Gay, Lesbian & Straight Education Network, existing California law already prohibits discrimination against transgender students, but AB 1266 specifically calls upon public schools to respect the identity of transgender students in terms of school activities such as sports. With physical education credits a requirement for graduation, the National Center for Lesbian Rights notes that transgender students have been left without a support network in the past that has negatively impacted their ability to graduate.
"This important moment in California will ensure that transgender students have the equal opportunity to succeed in school and graduate on time regardless of their gender identity," said Eliza Byard, GLSEN's executive director, in a statement. "We know that far too many transgender students experience pervasive discrimination and are excluded from their school life. AB1266 makes sure that California's public schools understand their responsibility for the success and wellbeing of all students, and that both parents and students understand their rights."
In late July, Education and Justice Department officials sided with a transgender student who faced discrimination in a California school district in a settlement agreement that stipulated the school district must revise policies to provide transgender students with equal access to school activities and programs.
[Photo: Jerry Brown. Credit: Wikimedia Commons.]