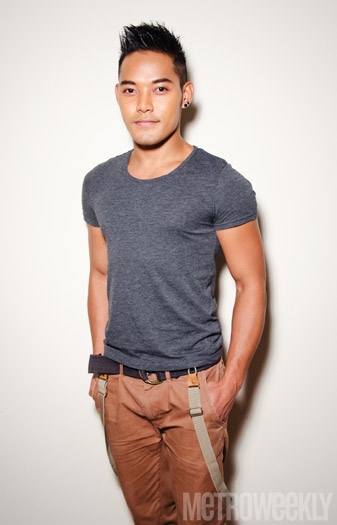 Coverboy: Noah
(Photo by Julian Vankim)
What's your biggest turn-off?
Somebody hairy.
What's something you've always wanted to do but haven't yet tried?
If I had the chance, I'd like to go into space.
What's something you've tried that you never want to do again?
Ride a bus for a very long time. I've done that. I'd rather fly.
Boxers, briefs or other?
Boxer-briefs.
Who's your favorite musical artist?
Madonna or Kylie Minogue.
What's your favorite website?
Netflix.
What's the most unusual place you've had sex?
In a garage.
What position do you play in the big baseball game of life?
I don't play baseball.
But, in a relationship, are you the more aggressive or passive one?
I'm the passionate one.
What's your favorite retail store?
I like Topman.