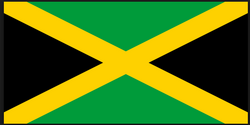 Before Uganda and Russia stirred international outrage for antigay policies, there was Jamaica, which is still an impossible place to live as an openly gay citizen. Micah Fink's documentary The Abominable Crime focuses on gay Jamaicans who've been forced to flee their homeland and face the risks and challenges of seeking asylum abroad. The film screens several times over the next week as part of the first weeklong film festival produced by the D.C.-based Pulitzer Center on Crisis Reporting, "Global Crises, Human Stories." The first screening is tonight, followed by a discussion with Fink, Jamaica's leading human-rights activist Maurice Tomlinson — one of the gay Jamaicans profiled in the film — and Jon Sawyer, director of the Pulitzer Center, which originally sent the New York-based Fink to Jamaica to document issues of HIV/AIDS.
"This is a situation that may seem distant because it's in the Caribbean," Fink tells Metro Weekly, "but Jamaica is very, very close to the United States, and it's where a lot of people spend their tourist dollars." If they're gay or at least want to be gay friendly, they probably shouldn't.
The Abominable Crime screens Thursday, Sept. 19, at 7 p.m., followed by the free, reservations-required panel discussion. (Email RSVP@pulitzercenter.org, subject line "Sept. 19: DC Premiere.") Other screenings are Saturday, Sept. 21, at 3 p.m.; Sunday, Sept. 22, at 9:20 p.m.; Tuesday, Sept. 24, at 5 p.m.; and Thursday, Sept. 26, at 9:20 p.m. Tickets are $5. West End Cinema, 2301 M St. NW. Call 202-419-FILM or visit westendcinema.com, or pulitzercenter.org for the full festival schedule.