A Silver Spring man seeking to become the first openly gay person elected to the Montgomery County Council announced his candidacy for the Council's 5th District seat Wednesday, making him the first announced candidate in this Maryland race.
Evan Glass, a civic activist, a member of Equality Maryland's board of directors and a former CNN producer, spent several weeks prior to his announcement discussing a possible run with Montgomery County residents. Incumbent 5th District Councilmember Valerie Ervin has not yet announced plans to run for re-election, an at-large Council seat or higher office. The 5th District covers an area along the southeastern border of Montgomery County, running from Burtonsville through White Oak and into Silver Spring and Takoma Park.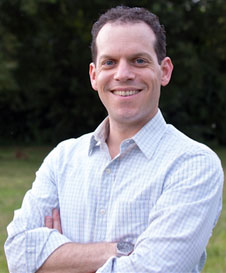 Evan Glass
"For the last seven weeks I have been on a listening tour throughout the district engaging in conversations with hundreds of residents in their living rooms, on their doorsteps and at community meetings about the challenges and opportunities facing Montgomery County," Glass said in a statement. "What I have heard loud and clear is that residents enjoy living in this corner of Montgomery County because of our diverse and vibrant neighborhoods, but more importantly there is a need for responsive leadership that drives progress in our communities."
In addition to serving with Equality Maryland, Glass serves as chair of the Silver Spring Citizens Advisory Board, as president of the Indian Spring Citizens Association, and on the boards of several other civic organizations. He previously served on the county's Nighttime Economy Task Force and is the co-founder and former president of the South Silver Spring Neighborhood Association, where he is credited with organizing the first South Silver Spring Street Fest, an annual event since 2007; working on a number of safety initiatives; and helping – along with others, including Ervin – to create the King Street community garden, the first community garden to open in Montgomery County as a public-private collaboration between the county's Department of Parks, 7-Eleven and the Maisel-Hollins Development Company.
"From Burtonsville to Colesville to South Silver Spring and Takoma Park, I am committed to working 24/7 when I become the next councilmember from District 5," Glass said. "We all benefit when we work together."