A tabulation of provisional ballots in vote-rich Fairfax County, coupled with a statewide re-canvass of votes from other areas, has given state Sen. Mark Herring (D) a 164-vote lead – out of more than 2.2 million ballots cast – over state Sen. Mark Obenshain (R) in the race to replace Ken Cuccinelli as Virginia's attorney general.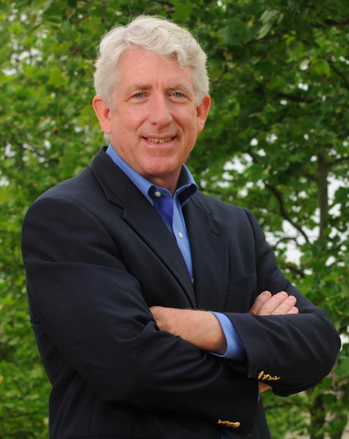 Because the margin is, however, well within the 1 percent required for a losing candidate to request a recount, Obenshain is expected to ask for one, potentially delaying certification of the results for weeks. Such a delay would, in turn, keep Gov.-elect Terry McAuliffe from setting the special election to replace the outgoing senator, thereby ensuring the GOP will retain control of the Virginia Senate for much of the General Assembly's legislative session.
Many of the back-and-forth shifts between Herring and Obenshain as votes were being tallied were due to the extraordinarily tight race, as well as the discovery of nearly 3,000 absentee ballots in portions of Fairfax County represented in the state's 8th Congressional District that had not been counted on election night. At the behest of Republicans, believing they would pick up votes in other jurisdictions, a re-canvass of results from one precinct in the City of Richmond discovered a machine containing votes had not been included in the city's final tallies. Herring gained the majority of votes from that precinct, bringing his statewide lead to 106 votes.
In addition to the missing absentee ballots, Fairfax County also had 493 provisional ballots to review, mostly from people who lacked proper ID to vote, those who had requested an absentee ballot but then showed up in person on Election Day, or those who went to the wrong polling place. According to reporting from WTOP's Max Smith, the state Electoral Board ruled Friday to change the rules that had been followed in Fairfax County by banning legal representatives from stepping in to ensure ballots are counted, unless voters who had cast provisional ballots appeared in person to verify their identities.
Despite disagreeing with the state board's ruling, the Republican-led Fairfax County Electoral Board decided to allow voters to come in person and verify their eligibility, postponing the final count of the provisional ballots until Tuesday night. The county board ended up throwing out 218 provisional ballots and counting the remaining 271, padding Herring's margin of victory due to the Democratic tilt of Fairfax County. According to several news sources present at the counting of the provisional votes, GOP lawyers objected to the inclusion of the Fairfax absentee votes, claiming that the equal-protection rights of other jurisdictions were violated because Fairfax allowed voters to testify to the legitimacy of their ballots until Tuesday, just hours before the midnight deadline when counties and cities were expected to report their final results to the state electoral board, while other jurisdictions had reported their vote tallies by Friday.
Despite the controversy over the Fairfax provisionals, and the likely recount he will face, Herring's campaign sent out an email declaring victory Tuesday night, Nov. 12. The campaign followed up by sending out another email Wednesday morning announcing the members of Herring's transition team.
"Voters in Virginia have spoken, their voices have been heard and I am honored to have won their votes and their trust to become Virginia's next Attorney General," Herring said in Tuesday's statement. "Over the course of the past week, a thorough and extensive process has ensured that every vote has been tallied and accounted for. The margin was close, but it is clear that Virginians have chosen me to serve as the next Attorney General."
"Today, we begin the process of governing," Herring continued. "I look forward to working with Virginians from all regions and all backgrounds, Democrats, Independents, and Republicans to move our Commonwealth forward."
As for his transition team, Herring named David Hallock, deputy chief of staff and legislative director for Sen. Mark Warner (D-Va.), as director; with co-chairs Gabriel Morgan, the sheriff of Newport News; Anne Holton, the wife of Sen. Tim Kaine (D-Va.), former first lady of Virginia, and a former Richmond juvenile and domestic relations district court judge; Michael Doucette, the commonwealth's attorney for Lynchburg; Shannon Taylor, the commonwealth's attorney for Henrico County; and Jeffrey Novak, the national director of state public policy and assistant general counsel at AOL who serves as a member of the Northern Virginia Technology Council.
"Transitions are about new beginnings, and this transition will be a return to fundamentals," Herring said. "We will get back to putting ideology and partisanship aside, and putting the law and Virginians first. … Together, we're going to build an Attorney General's office that works for all Virginians."
The LGBT community has been particularly supportive of Herring's run for attroney general, as Herring has been a longtime ally and campaigned on an "Equality Agenda" that would try to make the law more equitable in dealing with same-sex couples, families and LGBT youth. EVPAC, the political action arm of the commonwealth's major LGBT rights organization, Equality Virginia, endorsed Herring in his race.
According to a statute from the Virginia Board of Elections, once elections are certified on Nov. 25, the apparent losing candidate – in this case, Obenshain – has 10 days to request a recount by petitioning the Circuit Court of the City of Richmond, as long as the results show him losing by a margin of 1 percent or less of the total votes cast. The state will pay for the cost of the recount if the margin between the two candidates is less than half a percent – which it is in this case – or if the losing candidate requesting the recount is later determined to have won. If the election results, post-recount, are contested, the matter will then be settled in the courts.
[Photo: Mark Herring, courtesy Mark Herring for Attorney General of Virginia]