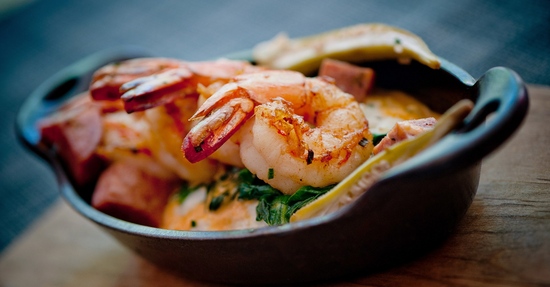 Your post-holiday bank account and credit card statements might be looking a little depressing but that doesn't mean you have to take a complete financial hibernation. The first of the D.C. bi-annual restaurant weeks kicked off today and there are great bargains to be tasted.
Over 230 restaurants are participating in the 2014 Winter Restaurant Week that officially runs through Sunday, Jan. 19, although many restaurants are running their promotions for longer periods. Participating restaurants provide special pricing on multi-course meals during lunch or dinner or both. In most cases, lunch will cost you $20.14 and $35.14 for dinner.
Here are a few of our picks:
Lauriol Plaza has put its own spin on Restaurant Week. A special lunch menu gives diners their choice of three tapas and one dessert or one tapas, one entree and one dessert. For dinner, the menu includes the same options as well as one beverage.
Beacon Bar & Grill has made it "Restaurant Month," and to make its deal even more appetizing, it's offering lunch for $19.15 and dinner for $34.14. In addition, it's allowing diners to select an appetizer, entree and dessert from the entire menu. Beacon's sister restaurant, M Street Bar & Grill is offering the same deal.
Jaleo is holding Restaurant Week at all of its D.C. area locations. There is a special four-course menu for lunch and a five-course menu for dinner. Chef Jose Andres and his team are also offering several restaurant week inspired drink specials.
Art and Soul has some of its best dishes on its Restaurant Week lunch and dinner menus. Former personal chef to Oprah and friend to Lady Gaga, Chef Art Smith has his famous fried chicken and his amazing shrimp and grits available.
City Tap House is one of the newest restaurants in DC and is getting lots of buzz for its self-described "rustic, yet comfortable" menu. We suggest checking out the Tap House Burger with Creekstone Farms ground beef, Lancaster rustic cheddar, agrodolce onions, beer gastrique on toasted brioche for lunch or maybe the Duroc Pork Collar served with Logan Turnpike cheddar grits, pork jus, collard greens and smoked paprika for dinner.
For more participating restaurants, check out OpenTable.com special listing.
Photo: Chef Art Smith's signature shrimp and grits. Credit: Art and Soul