Nearly everyone who's become anyone off of the Logo show RuPaul's Drag Race will appear at the 9:30 Club next Tuesday, Jan. 14, for RuPaul's Drag Race: Battle of the Seasons. Sharon Needles, Ivy Winters, Manila Luzon, Pandora Boxx, Alaska Thunderfuck, Carmen Carrera, Mimi Imfurst, Phi Phi O'Hara. Who are we missing?
Well, plenty of course. Needles, from Season 4, is the only actual winner represented from the first five seasons.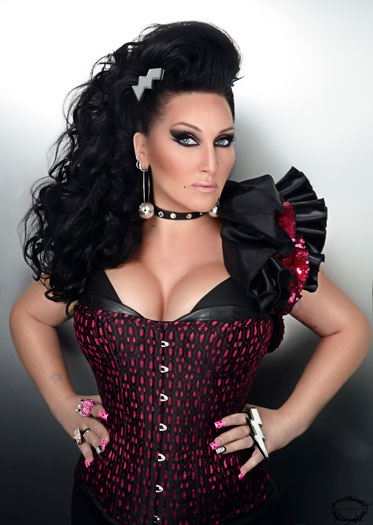 Michelle Visage
Hosting the touring live show is Michelle Visage, who has been RuPaul's right-hand woman for nearly two decades now, starting as a co-host of the drag queen's eponymous VH1 talk show and also assisting with RuPaul's morning New York radio show, both from the '90s.
"For me, it's all about the bravery that these boys go through on a daily basis," Visage told Metro Weekly last year. "From the first moment I saw a drag queen when I moved to New York City when I was 17, it was all about admiration. I have the utmost respect for these people and what they go through, every day, and their transformation."
RuPaul's Drag Race: Battle of the Seasons is Tuesday, Jan. 14, at the Nightclub 9:30, 815 V St. NW. Tickets are $30. Call 202-265-0930 or visit 930.com. Also visit 930.com/friends to sign up for the club's Friends With Benefits rewards program offering exclusive deals and discounts on tickets, drinks and merchandise.