While two recent polls show D.C. Mayor Vincent Gray (D) benefiting from a split field of Democrats, there are also indications Gray could face a tough race, either in the primary or in the general election – depending on which poll you believe.
A Washington Post poll released Wednesday has mixed news for Gray, showing him with a substantial lead over the Democratic challengers he'll face in the April 1 primary, but in a tight race with Councilmember David Catania (I-At Large) should the two go head to head in the Nov. 4 general election.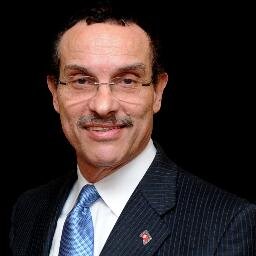 Mayor Vince Gray
According to the Post poll, Gray, a strong longtime ally of the LGBT community, leads his Democratic competitors with 24 percent of the vote. Councilmember Muriel Bowser (D-Ward 4) gets 12 percent, with Councilmembers Jack Evans (D-Ward 2) and Tommy Wells (D-Ward 6) garnering 11 percent each. Councilmember Vincent Orange (D-At Large) rakes in 9 percent, followed by local restaurant owner Andy Shallal with 5 percent and Reta Jo Lewis and Christian Carter earning 1 percent.
On the other hand, a poll by Democratic pollster Garin Hart Yang commissioned by the Bowser campaign gives Gray a much smaller lead, 20-18, over Bowser, with Evans and Wells taking 15 percent each, Orange with 6 percent, and 23 percent of primary voters undecided. The poll, which surveyed 502 likely Democratic primary voters, indicates only 18 percent of primary voters would prefer to re-elect Gray, a margin that shrinks to 5 percent among undecided primary voters. The poll has a margin of error of 4.4 percentage points.
A memo released by the polling firm also claims that Bowser enjoys a "narrow advantage" among primary voters who are familiar with her, claiming that "as she increases her name recognition in the weeks leading up to the April 1st election, she is very likely to increase her vote."
Because most of the Democrats in the race have pro-LGBT voting records and have generally been strong allies to the community, it is unlikely that a single candidate will earn the lion's share of the LGBT vote. Some local activists have already announced support for various candidates. Among them, Christopher Dyer, who headed the Office of GLBT Affairs under former Mayor Adrian Fenty, is backing Bowser, while activist Lane Hudson is an outspoken supporter of Gray. Others are – if not publicly, at least privately – backing Wells or Evans.
With 75 percent of D.C. voters registered as Democrats, conventional wisdom has held that the winner of the Democratic primary is essentially the mayor-elect. But the Post poll, while showing Gray favored to win the primary by a larger spread, also shows that among general election voters, Gray's lead over Catania is within the poll's margin of error of 4 percentage points.
Against Catania, Gray earns 43 percent to Catania's 38 percent among all residents, which tightens to a 43-40 spread among registered voters. While a majority of District residents – and registered voters – believe Gray has done a good job as mayor, 54 percent of residents and 56 percent of voters do not find him to be honest or trustworthy, according to the poll.
Among registered Democrats, Gray leads 49-38, while Catania leads among Republicans, independents and other party voters, 44-30. Catania's largest lead comes among white women, 59-22, and Gray's among black women, 60-27. Overall, women favor Gray 45-37, while men back Gray 41-38. Gray leads among voters who have lived in the District for more than 20 years or fewer than five, while Catania leads among those who have lived in the District from six to 19 years.
A Catania mayoral run would present LGBT voters with the first electorally viable candidate who could become the city's first openly gay mayor, in addition to a historic milestone as the first white mayor of the District since home rule. On the other hand, Gray's strong ties to and advocacy on behalf of the city's LGBT community, coupled with the heavily Democratic majority, ensure Catania does not have a lock on the LGBT community's votes.