"He lit up like a child on Christmas morning about the idea of getting to work with Cole Porter music," Steven Scott Mazzola says. He's talking about Greg Stevens, whom Mazzola tapped last year to help create and direct The Cole Porter Project, a new commission by The InSeries.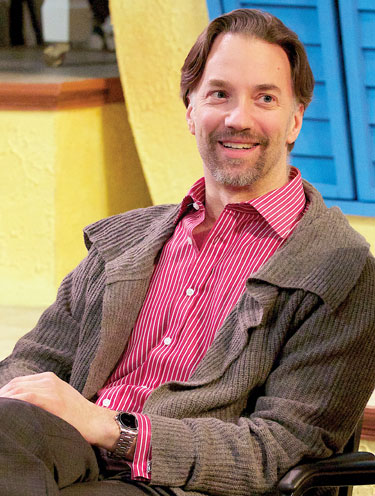 InSeries: Steven Scott Mazzola
(Photo by Angelisa Gillyard)
"I've loved Cole Porter since I was in high school," Stevens explains, adding that, of all things, it was a disco version of a Porter classic that turned him on to the legendary American composer and songwriter in the late 1970s. "My first introduction to Cole Porter was truly on a disco album called Tuxedo Junction. And the song was 'Begin The Beguine."' As odd as that sounds, it is precisely by virtue of many pop-star covers that Porter's songs, which often originated as numbers in his Broadway musicals, became American Songbook standards known far and wide.
Still, even most Porter connoisseurs don't know everything by the legend, who died in 1964. "He wrote a thousand or more songs, and dozens of musicals," Stevens says. And that's why The Cole Porter Project, while featuring some of Porter's most familiar tunes, also includes "songs that aren't usually part of the catalog of what people think of as Cole Porter." Among these: "In The Morning," "No" and "Experiment."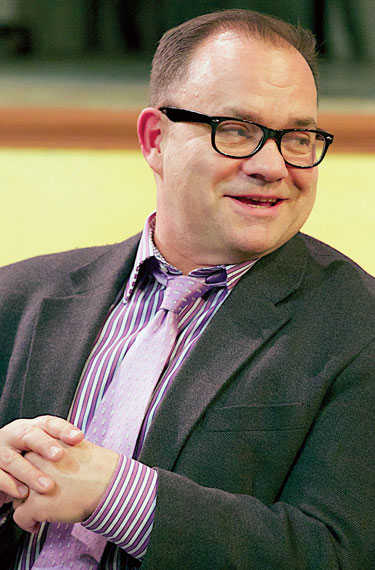 InSeries: Greg Stevens
(Photo by Angelisa Gillyard)
Mazzola and Stevens also developed a plot for the fully staged show, featuring a cast of nine. "We've created a story about efforts to get a national holiday honoring Cole Porter through Congress," Mazzola says. The 34 Porter songs they've included are often used to advance that fictitious story line. The show alludes to Porter's sexuality — he was openly gay only within his circle of friends and the Broadway community — but instead of being explicit, you might say the writers opted to follow the example of Porter himself, who was a master of the double entendre.
"So much of what he wrote has these really rich and wonderful sexual undertones," Stevens says, citing "You're The Top" and "Love for Sale" as examples. "Some of the songs we consider to be love songs are really songs about having sex."
The Cole Porter Project: It's All Right With Me opens Saturday, Feb. 22, at 8 p.m., and runs weekends to March 9. At Source, 1835 14th St. NW. Tickets are $38. Call 202-204-7763 or visit inseries.org.