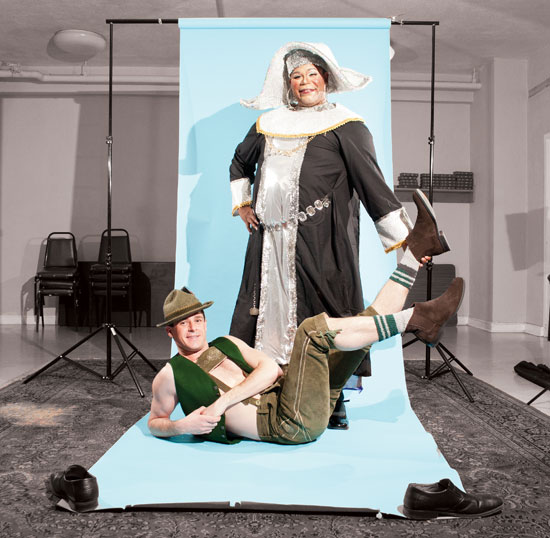 Chase Maggiano
(Photo by Todd Franson)
But after a few years post-college working in Virginia's high-tech field, Maggiano got the arts itch. He spent a couple years exploring, including a gig in the pit orchestra for a national tour of South Pacific. Eventually, he decided arts management would be a good fit. Now 30, Maggiano came to the chorus after a stint fundraising and managing programs for the Washington Performing Arts Society.
When asked if he enjoys fundraising, Maggiano responds vividly. "If there's something I'm passionate about, like music and equality, then I'll spill my blood on the floor for it." He'll also apparently devote every fiber of his being to it, at least at the start. "Let's just say I'm married to my job. It's a very busy year."
Only six months into his first year, Maggiano is certainly fired up by the chorus's prospects. GMCW is one of the largest choruses by size in D.C., widely regarded as the choral capital of the country. And the 33-year-old organization is also one of the largest and most successful choruses in the national gay choral movement. Much of the chorus's success can be attributed to Jeff Buhrman, who will step down after 14 seasons as GMCW's artistic director. A search for Buhrman's replacement is in its beginning stages.
Once a new artistic director has been selected, Maggiano intends to build on the chorus's strong track record — in part by working with more arts groups, and performing at more venues, around Washington.
"I want to actually share directors and share repertoire and share stages," he says, rattling off a few of his bold ideas. "To kind of come together as a whole city to say, 'We're all here to sing in support of equality for everybody.' We can't do that sitting alone in isolation on stage. We really need to reach into other communities."