The Goucher Poll, conducted by the Sarah T. Hughes Field Politics Center at Baltimore-based Goucher College, released findings Wednesday showing widespread support for Maryland's gender-identity bill. The measure would extend gender-identity protections in employment, housing, credit and public accommodations across the state. The bill is now awaiting a vote in a House of Delegates committee. The Maryland Senate passed its version of the bill March 4.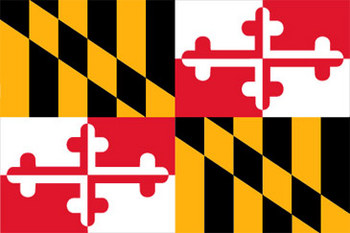 According to the Goucher Poll, 71 percent of Maryland residents support the bill to include gender identity in the state's nondiscrimination laws, while 20 percent of residents said they were opposed. Three-quarters of Maryland women support the bill (75 percent in favor to 16 percent opposed), while two-thirds of Maryland men support it (67 percent in favor to 24 percent opposed). Whites support the measure by a 73-17 margin, blacks support it by a 68-23 margin, and people of other races support it by a 71-26 margin. The measure also enjoys bipartisan support, with Republicans supporting it by a 60-27 spread, Democrats supporting it by a 79-15 spread, and independents supporting it by a 68-23 spread.
The poll, which interviewed 861 Maryland residents over age 18 from March 2-6, asked about several other issues making headlines in Maryland, finding that half of all Marylanders support legalizing marijuana, compared to 39 percent who oppose such a move; that 90 percent of Marylanders support medical marijuana; and that clear majorities support a one-time tax break for people who adopt pets from a shelter or rescue organization (65 percent in favor to 28 percent opposed), raising the minimum wage to $10 an hour (73 percent in favor to 24 percent opposed), and requiring Maryland businesses to provide paid sick leave for their employees (80 percent in favor to 15 percent opposed). The poll's margin of error is 3.3 percentage points.
Mileah Kromer, director of the Hughes Field Politics Center at Goucher, said that supporters of the gender-identity bill have picked a good time to introduce the bill and move it forward, due to the "perfect storm" surrounding the larger conversation dealing with workers' rights and job protections, along with the minimum wage and paid sick leave.
Kromer also noted that the presence of gender-identity laws at the county level – and particularly in four of the state's more populous jurisdictions: Baltimore City, Baltimore County, Howard County and Montgomery County – have helped improve support for the bill.
"While people have raised the issue of bathrooms on one side of the argument, it doesn't hold as much water as the discrimination argument," Kromer said, referring to the arguments posed by opponents of the bill. "It just hasn't gotten a lot of traction."
Although the Goucher Poll's sample size was too small to include crosstabs based on geographic regions of the state, Kromer said that the sizeable number of Republicans who support including gender identity in nondiscrimination law might make the measure more palatable, even in traditionally conservative enclaves such as the Eastern Shore.
Dr. Dana Beyer, the executive director of Gender Rights Maryland, one of the chief proponents of the gender-identity bill, said she found the poll to be good news, with increases in support for the bill since 2012, when Gender Rights Maryland did its own internal polling to gauge support for the measure. The bill has also been heavily promoted by the Maryland Coalition for Trans Equality, a coalition of more than 50 organizations, including LGBT rights organization Equality Maryland, advocating on behalf of transgender rights.
"I'm extremely pleased with this cross-section of Marylanders who express support for the gender-identity bill, as well as for the minimum wage and sick leave, which are important for people in the transgender community as well," Beyer said. "I will also say I'm not surprised, considering how much support we've gotten and how the state has changed post-2012. I'm looking forward to the bill's passage through the House, and being signed into law by the governor in May."
[Editor's Note, Thursday, March 13, 1:38 p.m.: As originally posted, this story listed GRM as "the chief proponent" of the bill, but was later amended by the writer to include the Maryland Coalition for Trans Equality.]