The Maryland House Health and Government Operations Committee passed SB 212, a bill that would prohibit discrimination in employment, housing, credit and public accommodations based on a person's gender identity or expression, by a 13-9 vote Tuesday, sending the measure to the floor to be debated by the full chamber later this week.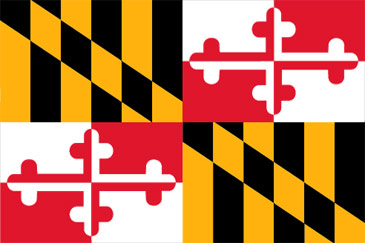 The bill, which passed the Senate by a 32-15 margin earlier this month following eight years of failed attempts to get it past the Senate Judicial Proceedings Committee, encountered a hiccup when it landed in the House Health and Government Operations committee. Instead of being assigned to the Minority Health Disparities Subcommittee or the Public Health & Long Term Care Subcommittee, both of which had members who are friendlier to the LGBT community, the bill was assigned to the Government Operations Subcommittee, with three Republicans and three Democrats with spotty or poor voting records when it comes to LGBT rights.
In the end, the bill, which has the support of Gov. Martin O'Malley (D), House Speaker Michael Busch (D-Anne Arundel Co.), Senate President Thomas V. "Mike" Miller (D-Calvert, Prince George's counties), and all three leading Democratic candidates for governor – Lt. Gov. Anthony Brown, Attorney General Doug Gansler, and Del. Heather Mizeur (D-Montgomery Co.) – passed out of the subcommittee by a 5-2 vote, setting up Tuesday's vote by the full committee.
Several groups within the LBGT community have been cheering the bill's progress, including the Maryland Coalition for Trans Equality and Gender Rights Maryland. This year, the Coalition for Trans Equality, a collection of more than 50 political, social-justice, religious and community groups, worked with the chief Senate sponsor, Sen. Rich Madaleno (D-Montgomery Co.), the Senate's only openly gay member, to advance the bill. The coalition also recruited Del. Luke Clippinger (D-Baltimore City), a gay House member, to sponsor HB 1265, similar in scope to SB 212.
While neither Madaleno nor Clippinger sit on the committees that were slated to hear the Fairness for All Marylanders Act, they were assisted by other legislators, notably longtime LGBT-ally Sen. Jamie Raskin (D-Montgomery Co.) and Del. Bonnie Cullison (D-Montgomery Co.), a lesbian, both of whom advocated on behalf of the bill during committee hearings.
On Tuesday, Del. Robert Costa (R-Anne Arundel Co.), one of only two Republicans who signed on as a co-sponsor of the original bill, offered what advocates saw as an "unfriendly" amendment, which was defeated on a largely party-line vote. Del. John Donoghue (D-Washington Co.) was the only Democrat on the committee who voted against the bill. 
Costa was not immediately available for comment regarding the amendment and his vote. 
Opponents of the measure, including the Family Research Council (FRC) and Maryland Citizens for a Responsible Government, when testifying before both chambers, raised the specter of "bathroom panic," in which they alleged men would pretend to be transgender women in order to assault women in public restrooms. There is no evidence of any such assaults in other states that have previously passed gender-identity nondiscrimination laws, or in the four jurisdictions in Maryland – Baltimore City and Baltimore, Howard and Montgomery counties – that have adopted similar county-level nondiscrimination laws.
According to recent polling from Goucher College, 75 percent of women in Maryland support legislation to extend nondiscrimination protections to transgender Marylanders. Maryland men break 67-24 in favor of such legislation, suggesting that opponents' attempts to appeal to women's concerns about safety are not gaining traction.
The bill now goes to the full House floor for debate, and two more readings. The bill's second of three readings is expected Wednesday, with the final reading and passage expected to occur either Thursday or Friday in a chamber overwhelmingly dominated by Democrats. Despite polling showing that three out of every five Republicans in Maryland support gender-identity nondiscrimination legislation, only Sen. Allan Kittleman (R-Howard, Carroll counties) has both co-sponsored and voted in favor of the measure, as amended and passed by the Senate. If the bill passes the House as expected, O'Malley has said he will sign it into law. 
Carrie Evans, the executive director of Equality Maryland, which is a member of the Maryland Coalition for Trans Equality, said the coalition was "delighted" that the bill passed through committee, and that proponents only lost one Democrat. Evans said she expects that other House delegates will offer amendments similar to Costa's in an attempt to defeat or derail the bill by changing the language, thereby forcing it back to the Senate. But she also said expects those amendments to be voted down. 
"In the end, I think fairness will prevail," she said of the bill's chances of becoming law. 
[UPDATE: This entry was updated to reflect the corrected tally for the committee vote. Del. Peter Murphy (D-Charles Co.) was absent, and Del. William Frank (R-Baltimore Co.) voted against, bringing the final tally to 13 in favor and nine against.]