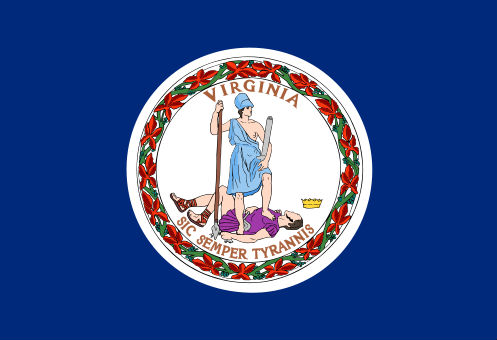 A federal judge in Virginia on Monday stayed the case of Harris v. Rainey, one of two cases challenging Virginia's voter-approved constitutional amendment banning any recognition of same-sex relationships, pending a decision by the Fourth Circuit Court of Appeals. 
U.S. District Court Judge for the Western District of Virginia Michael Urbanski stayed on the Harris case, which was brought by two lesbian couples – one wishing to marry in Virginia and the other wishing to have their out-of-state marriage recognized by the commonwealth – by overturning Virginia's ban on same-sex marriages. The Harris case was granted class-action status on Jan. 31, opening the door to other same-sex couples who wish to wed or have their out of state marriages recognized.
Earlier this month, the U.S. Appeals Court for the Fourth Circuit gave permission to the Harris plaintiffs to intervene in Bostic v. Rainey, the other case challenging the marriage ban. The Bostic case has been appealed by opponents of same-sex marriage to the Fourth Circuit after U.S. District Court Judge for the Eastern District of Virginia Arenda L. Wright Allen ruled in February that Virginia's amendment banning same-sex marriages is unconstitutional. 
Urbanski explained that because the Harris plaintiffs have been permitted to intervene in the Bostic case, he would not hear the case until the Fourth Circuit issued a decision either upholding or overturning Allen's ruling. 
"Because of this seismic procedural development, the constitutional issue in this case is now in the hands of the Fourth Circuit Court of Appeals," Urbanski wrote in a statement that was released by the office of Virginia Attorney General Mark Herring. "As the Fourth Circuit's impending decision is binding, the court will stay this case pending that decision."
The commonwealth has tentatively been scheduled to file its response brief to the Bostic appeal by April 11, along with the Bostic plaintiffs and the Harris plaintiffs. 
[Image: Commonwealth of Virginia flag. Credit: Wikimedia Commons.]