April 5th marked the 20th anniversary of former Nirvana vocalist Kurt Cobain's death, and coincidentally last week Nirvana was inducted into the Rock and Roll Hall of Fame in their first year of eligibility — a rare honor, but one they deserve without question. It's astonishing to believe that two decades have passed since Cobain's apparent suicide. Nirvana changed the direction of rock music in a way that very few bands did; but even before Nirvana made it big, "alternative" or "modern" rock was becoming increasingly important. It wasn't just broadcast on college radio stations with limited reach anymore. Radio was changing, and as the '80s wound into the '90s pop stations were becoming increasingly banal. Bands that were considered Top 40 in the early '80s would have been considered "alternative" by the end of the decade. Also key was the emergence of cult bands like R.E.M, U2, Depeche Mode and The Cure to much wider audiences by the latter part of the decade.
The '90s were the Golden Age of alternative rock, with MTV and powerful radio stations like Washington D.C.'s WHFS delivering to large audiences music that didn't fit into mainstream formats. As a result some of these artists were able to reach high levels of success, while others popped up and disappeared almost overnight. The state of pop music in the '90s could not have been more dire — Top 40 radio was so dreadful that many from the MTV generation migrated to alternative radio, so it wasn't just young suburban teens buying these records. Individuals who grew up watching MTV were now in college, and exploring beyond their childhood favorites or what vapid inanities Top 40 radio was spinning. Leftfield artists like Soundgarden, Nine Inch Nails, Tori Amos, Green Day, Nirvana, Pearl Jam, Fiona Apple, The Cranberries, Smashing Pumpkins, Marilyn Manson and others sold millions.
Cobain's death 20 years ago came right at the epicenter of an amazing time in music, a surge that he helped create and amplify. Now with the benefit of years of hindsight, it's a good time to look back and appreciate just how many amazing "alternative" albums came out in the '90s. Below is an attempt to rank the 50 best, which represent just the very tip of the iceberg. It's the minimum that could be done to retain sanity. There were no fewer than 35 serious contenders for the last 5 or 6 slots, and it was heartbreaking to omit them, but at some point ya just gotta have a cut-off. All of these albums are essential recordings that cover a wide landscape of styles that all fit under the amorphous and subjective umbrella known as "alternative." In order to have more artists represented, only one album per artist is included (thus the exclusion of The Bends, In Utero, Ten, Rid of Me, Mellon Collie and the Infinite Sadness, From the Choirgirl Hotel and others). Others were left off because their classification as "alternative rock" is tenuous: for example, Talk Talk's extraordinary Laughing Stock, which is probably more progressive jazz-rock than alternative, and Tool's Ænima, which is closer to hard-rock/metal. Of course, this is a mostly subjective exercise and readers are encouraged to list your own favorites in the comments section below.
That all said, here is a look back at the 50 best alternative albums of the '90s:
50. Sonic Youth – Goo (1990)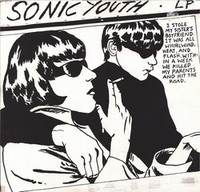 Sonic Youth started the '90s with their first album for a major label (Geffen subsidiary DGC Records), and while Goo might be their most polished album up to that point, it retains the defiantly non-commercial rebelliousness that has always been Sonic Youth's trademark. The long haywire instrumental passages, the feedback-drenched guitar, and the discordant effects are all there, but the songs are a bit more focused than in the past. The album opens with Thurston Moore's guitar freak-out "Dirty Boots" before melding right into the eerie ode to Karen Carpenter, Kim Gordon's "Tunic (Song for Karen)." Gordon's sardonic "Kool Thing," featuring a vocal cameo by Public Enemy's Chuck D, became the closest thing the band ever had to a hit single. The final track, "Titanium Expose," is a galloping rocker that in a way summarizes what Goo is all about — the ferocious riffs, the unexpected tempo changes, the feedback, the alternating buried-in-the-mix vocals by Moore and Gordon, and the enigmatic lyrics. Goo is the Sonic Youth album that's easiest to penetrate and a good starting point for new fans, but it still has that noise-rock aspect that is capable of making your ears bleed at the right decibel. It's not Daydream Nation, but Goo is still classic Sonic Youth and an auspicious start to the '90s.
49. Robyn Hitchcock & The Egyptians – Perspex Island (1991)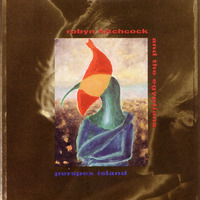 Veteran British singer/songwriter Robyn Hitchcock, former leader of The Soft Boys, has proven again and again that he's a top-notch songwriter. A prime example is his 1991 effort, Perspex Island. It's a focused collection of eleven fairly straightforward jangly guitar tracks with plenty of great hooks. Lead single "So You Think You're In Love" is 2 and a half minutes of perfect melodic guitar-pop that sounds like The Byrds transported 30 years into the future. The uber-catchy "Ultra Unbelievable Love" would have made a great single as well. Opening track "Oceanside" is a bit heavier with a strong backbeat, and the ebullient "Birds in Perspex" sounds like it could have been on R.E.M's Life's Rich Pageant. Other high points are the beautiful acoustic ballad "Ride" and the somber "She Doesn't Exist." Perspex Island has sadly been somewhat overlooked over the years. It's currently out of print, but used copies are widely available online and it's well worth the effort to track down. Hopefully at some point it will be reissued. 
48. Morphine – Cure for Pain (1993)
Massachusetts-based Morphine had a rather distinct sound – – an experimental jazz/blues/rock hybrid, with the main riffs often played by deeply resonant horns rather than guitar. Vocalist, songwriter and bassist Mark Sandman was the main architect of the Morphine sound. Cure for Pain is the best of Morphine's five albums, a heady collection of great songwriting all performed in that unique bass-heavy style that they perfected. High points include "Buena," the outstanding title track, and the melancholy ballad "Candy" which is strongly reminiscent of Lou Reed, "Sheila" and "In Spite of Me." Sadly, Mark Sandman died in 1999 of a heart attack while on stage in Italy performing with Morphine. Their excellent discography is worth delving into. There is a singles collection that is a great way to become familiar with some of Morphine's best work, but if ya want one studio album that represents Morphine at their best, pick up Cure for Pain.
47. Ultra Vivid Scene – Joy 1967-1990 (1990)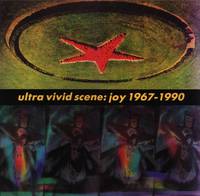 Kurt Ralske is the man behind Ultra Vivid Scene; he released three albums under that name from 1988 to 1992, working with different collaborators. The middle album, Joy 1967-1990, is the strongest. It's a collection of compact, stripped-down alternative rock with subtle melodies. Produced by Hugh Jones, who is known for his work on classic alternative and post-punk from the early '80s (The Sound's From the Lions Mouth, Echo & The Bunnymen, Simple Minds, The Teardrop Explodes, Icicle Works and Modern English to name a few), Joy 1967-1990 is generally restrained, the guitars occupying the tight framework of the rhythm section, with Ralske's vocals somewhat down in the mix. It's a captivating collection that rewards repeated listens. Highlights include "It Happens Every Time," the darkly atmospheric "Poison" with its tremolo guitar, the excellent first single "Staring at the Sun" and "Special One" which features a vocal turn by Kim Deal. Joy 1967-1990 didn't really make a huge commercial impact at the time of its release, but it's ripe for rediscovery. If you missed it the first time around, check it out now — and pick up the other two Ultra Vivid Scene albums while you're at it.  
46. Pulp – This is Hardcore (1998)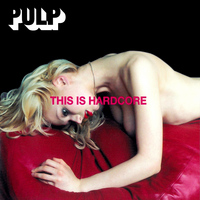 This is Hardcore has a dangerous vibe from the start, with opening track "The Fear," and it doesn't let up. The British band's eagerly-awaited follow-up to their 1995 smash Different Class, This is Hardcore is a moody and tense collection of songs. Vocalist and songwriter Jarvis Cocker ratchets up the drama with dense arrangements often adorned with lofty string sections. The sweepingly cinematic and lecherous title-track is the centerpiece of the album — it opens quietly with boozy horns and a sparse piano line before slowly building in intensity with increasingly unhinged vocals by Cocker. "Party Hard" is a dance-floor anthem for a seedy dungeon with dimly glowing red lights and desperate people lurking in dark corners. First single "Help the Aged" starts mellow and then builds into a powerhouse rocker. The acoustic-based "A Little Soul," riddled with bitterness and self-loathing, is a particularly powerful moment. This is Hardcore is lushly produced by Chris Thomas, who helps turn Jarvis Cocker's neurotic and frequently brilliant conceptual ideas into epic and compelling art-rock.
45. Beck – Odelay (1996)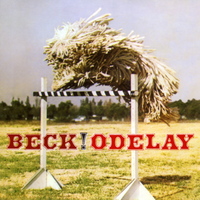 After the left-field success of his 1994 single "Loser," many thought Beck would fade into the sunset, one of those '90s one-hit-wonders who managed to charm audiences with one catchy tune before disappearing from public awareness. Not so with Beck, who followed his breakthrough single with arguably his strongest work overall, Odelay. For Odelay, he collaborated with The Dust Brothers, best-known for their influential work on the Beastie Boys' 1989 classic Paul's Boutique. The resulting album is generally upbeat and driven by samples from a wide variety of sources. Odelay is a whirling kaleidoscope of sounds brewed into Beck's trippy brand of pop/rock. The samples alone don't make the album — Beck delivers some great material, especially singles like "The New Pollution," "Jackass," "Devil's Haircut" and the slow-groovin' '90s staple "Where It's At." One of the best tracks, though, is the long, somber finale "Ramshackle," on which Beck dispenses with the studio trickery and sings a beautiful, elegiac tribute to a lost loved one. In a way it's a fitting end; Odelay is not really a party album. Just beneath the surface there is a deep vulnerability and melancholy that sometimes bubbles through, which makes Odelay all the more impressive.
44. Electronic – Electronic (1991)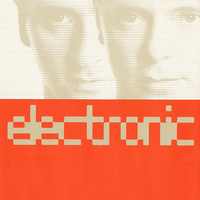 New Order vocalist Bernard Sumner and Johnny Marr, guitarist for The Smiths, joined forces in the late '80s as Electronic, releasing their outstanding self-titled debut album in 1991. It was preceded by the hit single "Getting Away with It," featuring prominent vocals by Neil Tennant of the Pet Shop Boys, who also duets with Sumner on album-track "The Patience of a Saint." Despite the title, it's not all electronic music. Marr's guitar-work is a key component of the sound, like on the single "Get the Message." There are plenty of highlights to be found on Electronic. "Tighten Up," with high-energy bursts of keyboard over Marr's guitar, is a key track, as is the electronic/rock hybrid "Idiot Country" which opens the album. "Reality" is a spirited electronic stomper that would have fit perfectly on New Order's Technique album. High profile collaborations often fall flat, but Electronic is the exception to the rule — it holds up thanks to terrific songwriting, and the combined talents of Bernard Sumner and Johnny Marr, whose styles fit together like hand in glove. 
43. Blind Melon – Soup (1995)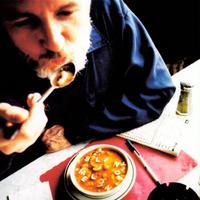 The late Shannon Hoon and his band Blind Melon had much greater success with their self-titled 1992 album and its breakthrough hit "No Rain," but Soup — even though it sold far fewer copies — is a much better album. It was released only weeks before Hoon's tragic death of a drug overdose, and his struggles with addiction permeate the songs and mood of Soup. Particularly powerful are the grim "Mouthful of Cavities" and "2 x 4." Soup features two of the best alternative singles of the '90s, both of which should have been much bigger hits: "Toes Across the Floor" and "Gravity." Soup is a much tighter album than Blind Melon's debut — the musicianship is as superb as the songwriting, which is complex and captivating. It's a glimpse at how great a band Blind Melon really had become just as their front-man was hitting rock bottom. Truly a shame.  Soup is now largely forgotten — if you hear about Blind Melon, most likely you're gonna see the Bee Girl twirling around in the "No Rain" video. Do yourself a favor and go beyond that and give Soup a try; it's a potent collection of songs that sound even better 20 years after their release.
42. Garbage – Garbage (1995)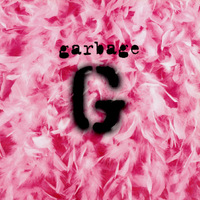 Butch Vig is a famed producer who helped shape some of the great recordings of the '90s, working with the likes of Nirvana, Smashing Pumpkins, Sonic Youth, Soul Asylum, Urge Overkill, L7 and others. In 1994, Vig and his partner Steve Marker decided to put a band together, and they enlisted multi-instrumentalist Duke Erickson and Angelfish vocalist Shirley Manson. The combination proved golden, and their self-titled debut album, released in August 1995, slowly became a substantial hit. Garbage is a heavy mix of electronic pop and guitar rock with samples, electronica and trip-hop beats thrown into the mix. Shirley Manson's vocal performances, sexy, mysterious and loaded with attitude, are stellar throughout. Singles like "Vow," "Only Happy When it Rains," "Stupid Girl" and the slinky and atmospheric "Queer" all became standards on alternative radio, and "Stupid Girl" crossed over to the pop chart. The rest of the album holds up as well, especially the brooding electronica-flavored "As Heaven is Wide" and the frantic rocker "Not My Idea." Garbage has recorded several great albums over the years, but none of them have been able to match their dynamic debut.
41. Sigur Ros – Ágætis byrjun (1999)
Jónsi Birgisson's sweet falsetto glides beautifully through and around the cosmic creations by his band-mates in Sigur Ros, with often breathtaking results. The Icelandic band's second album, Ágætis byrjun is a trance-inducing collection of space rock that is really unlike anything previously heard. Jónsi's lyrics are typically indecipherable — he sings in a combination of Icelandic and a nonsensical language dubbed Vonlenska which is more about sound than meaning. His pure vocals are just another instrument, floating along with the ethereal, cinematic soundscapes. There are no pop songs here, nothing that even remotely resembles typical rock and roll structure. The songs are long and free-flowing, hypnotic and expansive. It's a musical experience like nothing else. If you want a place to start, check out the track "Starálfur," which is about as sublime as music can be. Sigur Ros has continued to record and are still very active, recently recording a track for HBO's runaway smash series Game of Thrones, but Ágætis byrjun is the place to start — the album that first brought the band international attention and acclaim.
40. Midnight Oil – Blue Sky Mining (1990)
Australian band Midnight Oil's prior album was their 1987 breakthrough Diesel & Dust, featuring the smash single "Beds are Burning." Their follow-up didn't disappoint. Arguably Midnight Oil's strongest album, Blue Sky Mining, like all of their records, is a mix of the personal and political. On the title track they take aim at big corporations in an extractive economy that suck the spoils out of the land through the toil of their employees, and then when they are wrung beyond capacity (or they've pillaged the land for all of the resources obtainable) they cut them adrift to fend for themselves, often with very little if anything to show for the years of backbreaking work (something to which those of us born and raised in Appalachia can certainly understand). Blue Sky Mining is not all strident politicizing, though. The album is crisply produced with a polish lacking on their previous albums, and the songwriting is as passionate as ever. Standouts include the somber and powerful ballad "Bedlam Bridge," and rockers like "King of the Mountain" and "Forgotten Years." Blue Sky Mining is Midnight Oil's most complete album, impassioned and intelligent but still highly accessible.
39. Concrete Blonde – Bloodletting (1990)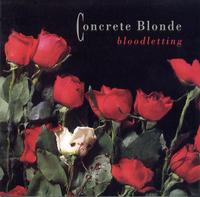 Johnette Napolitano is one of the most underappreciated rock vocalists and songwriters of the last quarter-century. Her rich and husky contralto is on full display throughout Bloodletting, the band's third and finest album. Bloodletting has an almost gothic vibe as it explores the darker recesses of the human psyche. The title track sets the stage by transporting the listener on a trip through New Orleans at midnight, vampires on the prowl. Bloodletting contains the band's biggest crossover hit, the poignant "Joey," an example of Napolitano's superb songwriting. Just as good are raucous album tracks like "The Beast," with its snarling guitar riffs, the bitter rocker "Love is a Poisonous Garden" and the lush second single "Caroline." Especially riveting is the band's heart-rending cover of Andy Prieboy's "Tomorrow, Wendy" about a woman dying of AIDS, which is notable for Napolitano's spine-chilling vocal performance. Concrete Blonde has continued to put out some great records — 1993's Mexican Moon is especially strong — but Bloodletting remains the band's artistic and commercial peak. Get the 20th Anniversary re-mastered version that came out in 2010 — it's a drastic sound improvement over the original release and contains several excellent bonus tracks.
38. Elastica – Elastica (1995)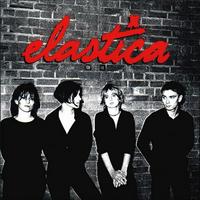 The self-titled debut album by Justine Frischmann and Elastica contains 16 raw and jittery nuggets of post-punk swagger. Elastica was a huge smash in the U.K. and they crossed over to American modern rock stations with singles "Connection" and "Stutter." "Car Song" and "2:1" are among the many great album tracks. There's nothing really complex here, just jagged blasts of guitar, a rhythm section that is tight and loud, and Frischmann's  gripping vocals which are a mix of early Chrissie Hynde and Debbie Harry. At about 40 minutes in length, the songs are terse and lean, with no wasted space — just amped-up rock designed to play as loud as you can until your car stereo is reduced to a steaming, oozing waste of melted plastic and wires. Yeah, Elastica still rocks as hard as ever nearly 2 decades since its release. Sure, they owe a debt to bands like Wire, Joy Division, and early Siouxsie & The Banshees, but if you're gonna borrow, may as well borrow from the best. Sadly the band disintegrated rather quickly, releasing one more album before fading into oblivion and '90s alt-rock lore.
37. Björk – Post (1995)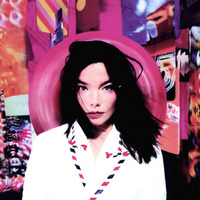 The second post-Sugarcubes solo album by Björk, Post represents the perfect equilibrium between Björk's more experimental side and her more widely accessible side. On Post she marries a keen sense of melody — infused with her wonderfully quirky personality — into electronic pop songs that are eclectic and creative. She opens the album riding on a wave of synths with her defiant "Army of Me," before going into the classic "Hyperballad," one of her biggest hits and finest singles. There's the charming novelty "It's Oh So Quiet," which features a clever video that received heavy MTV airplay, and the beautifully epic "Isobel." "Possibly Maybe" and "I Miss You" are also highlights from the second half of the album. Post was Björk's last album to reach platinum status, and it's easy to understand why. With each progressive album following Post she's become more obtuse, the music more complex and the songs less reliant on traditional pop melodic structure. Although there were moments of greatness to come, Björk's solo material has never again felt this focused and impactful.
36. Curve – Doppelgänger (1992)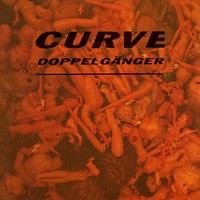 The British duo Curve's debut album Doppelgänger is an intoxicating blend of electronic rhythms, swirling heavy guitars, ethereal synths and vocalist Toni Halliday's beguiling crystalline vocals floating above the beautiful chaos. Multi-instrumentalist Dean Garcia, known with his work with Eurythmics, creates masterful sonic landscapes on which the songs are built. First single "Faît Accompli" is an addictive musical hallucinogen that's prone to cause either madly unhinged dancing or hearing loss from blasting it repeatedly on your headphones, or both. The rest of the album is much the same — Doppelgänger is a mix of shoegaze, electronica, and rock, with melodies compelling enough to suck you right into the dense hurricane of sound. Highlights include the blazing rocker "Already Yours," the eerie "Horror Head," and the propulsive, heavily rhythmic "Wish You Dead." The duo continued recording, working with a number of different collaborators, throughout the '90s. Their discography is worth exploring in detail (don't neglect the B-sides), but Doppelgänger is where it all starts, and is an essential addition to any '90s collection.
35. The Breeders – Last Splash (1993)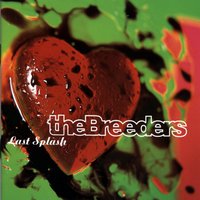 Last Splash, the second album by Kim Deal of The Pixies and her band-mates, became a surprise hit in 1993 on the strength of the quirky single "Cannonball." It received heavy MTV airplay and Last Splash eventually hit platinum, unthinkable for a collection of shambolic, loosely recorded tracks for what was supposed to be a side project. It wasn't a case of one single driving an album's success, though. Last Splash, with churning guitar spiked with occasional feedback, ferocious drums and bass, and Kim Deal's oddly appealing flatline vocals, is part of the fabric of early '90s alternative rock. The band reunited and performed Last Splash in its entirety on a successful tour last year to appreciative fans who know the album inside and out. The generally low-key songs don't follow conventional structures; they bash away on their instruments as a vehicle for Deal's enigmatic vocals, and somehow it all works. "Divine Hammer" and "Saints" were also singles, but the album as a whole is defiantly noncommercial. Last Splash is like Doolittle's offbeat younger sister that, against all expectations, peeks out from under big brother's wing and stakes its own claim to greatness. Combine brain-searing garage-rock amped up to 11 and Kim Deal's naturally appealing presence and the result is a '90s classic.   
34. Semisonic – Feeling Strangely Fine (1998)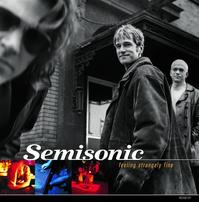 One of the great unsung bands to emerge from the glut of '90s alt-rockers is Semisonic. The power-trio comprised of former Trip Shakespeare singer/songwriter Dan Wilson, bassist/keyboardist John Munson and drummer extraordinaire Jacob Slichter, released three fantastic albums before being spit up and chewed out by the music industry machinery like so many other talented bands. They were blessed/cursed with a major crossover hit, the ubiquitous "Closing Time." Although it is undeniably an A++ single, "Closing Time" became an albatross around their necks — they couldn't replicate or escape it. Radio programmers wouldn't give anything else from Feeling Strangely Fine a chance. It's a shame because Semisonic is as tight a band you'll hear, and Feeling Strangely Fine is overflowing with great songwriting and killer hooks, like "Secret Smile," "Singing in My Sleep," "Never You Mind," and the touching ballad dedicated to Wilson's young daughter, "Made to Last". Since the demise of Semisonic, Dan Wilson has embarked on a solo career and has enjoyed tremendous success as a songwriter, winning multiple Grammies working with artists like The Dixie Chicks and Adele, and in 2004 Slichter published So You Wanna Be a Rock & Roll Star, an essential behind-the-scenes book about the often harsh realities of the music industry from someone who lived through it and has the battle-scars to prove it.
33. Dinosaur Jr. – Green Mind (1991)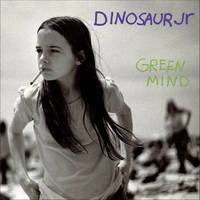 The fourth and best album by Dinosaur Jr. is 1991's Green Mind. J. Mascis firmly takes the reigns of creative control following the departure of Lou Barlow, and the result is ragged garage-rock blending acoustic and electric guitar with strong melodies. Occasionally Mascis unleashes a wicked guitar solo that is way up in the mix and capable of cauterizing the brains of those foolish enough to have the headphones up a bit too high. Pre-dating Nevermind by 7 months, Green Mind occupies the same sonic territory, and has melodies just as strong, but it's less polished, and has a less intensely focused vibe. Dinosaur Jr. had greater success with later albums Where You Been (1993) and Without a Sound (1994), but Green Mind bests both. J. Mascis' somewhat ragged voice suits the unkempt nature of the music.  Green Mind sounds like Mascis and his rotating cast of collaborators set up in a big garage, hit the record button, and blazed through 13 ear-piecing pop songs loud enough to rouse the entire neighborhood. Key tracks are "The Wagon," "Puke + Cry," "Water," and the title-song.
32. House of Love – House of Love (1990)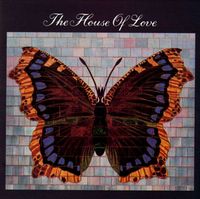 The jangly, melodic post-punk of Britain's House of Love should appeal to fans of bands like Icicle Works, The Chameleons, Echo & The Bunnymen and Modern English who pioneered the sound. House of Love does their version of it particularly well. The band's second straight self-titled album contains one great song after another, highlighted by the classic "Shine On," the wistful "Beatles and Stones" and the catchy rocker "I Don't Know Why I Love You." There's some swagger on hard-rocking tracks like "Hedonist" and "Never," which were preludes to the "Brit Pop" craze which would erupt in the coming years. House of Love has an echo-drenched wall-of-sound vastness with complex arrangements and strong melodies. It's surprising that such a strongly coherent album could come out of years of acrimonious recording sessions with multiple producers and ongoing record label battles. Despite the circumstances surrounding its creation, House of Love is a self-assured collection from a band that sounds like they are at the peak of their creative powers.
31. Green Day – Dookie (1994)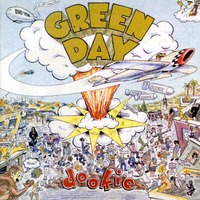 Yeah, it's been 20 years since Dookie, released in February, 1994. Dookie launched Green Day into the alt-rock stratosphere and spawned multiple singles that became ubiquitous on alternative radio — "Longview," "When I Come Around," "Welcome to Paradise" "She" and especially the manic "Basket Case." Although Green Day were sometimes considered "punk," and perhaps they kinda sorta fit in that category, they are really more a three-piece power-pop band. They have a gift for writing songs with irresistible hooks backed up by tightly-wound guitar riffs and a punchy rhythm section. Dookie's a great collection of songs that stick in your head and rev you up to full throttle. No wonder it was such a massive hit. Even album tracks like "Having a Blast," "Burnout" and "In the End" surely would have found a friendly home on alternative radio had they been singles. The problem in the years since is that Green Day's formula is difficult to expand beyond, and their albums since Dookie have been hit-or-miss. But they are still going strong, which is more than can be said for many of their contemporaries — and anybody who could have predicted their lasting impact upon first hearing Billie Joe Armstrong sing about boredom and masturbation in "Longview" deserves a reality show picking winning lottery numbers.
30. Portishead – Dummy (1994)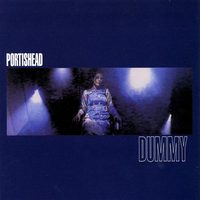 The mesmerizing trip-hop soundscapes created by the British trio Portishead could be the soundtrack to a dark, unsettling dream. Dummy is richly atmospheric and hypnotic, and Beth Gibbons' gorgeous vocals are a perfect fit. The haunting "Sour Times" became the biggest single from the album, the band's signature song, and one of the decade's defining tracks. The cryptic "Mysterons" was also a popular single, and other high points include "Strangers," "It Could Be Sweet," "Wandering Star" and the album's finale, "Glory Box." Portishead has become a reference point for downbeat, trippy and cinematic music with beautifully ethereal vocals, but none of the imitators have done it any better than Portishead on Dummy. They'd go on to release two more albums, both of which are outstanding (particularly "The Rip", from their 2008 album Third, which is nothing short of God-like genius), but Dummy is still the standard by which all other trippy chill-out albums are measured. Essential late night listening that sounds as great now as it did 20 years ago.  
29. Blur – Parklife (1994)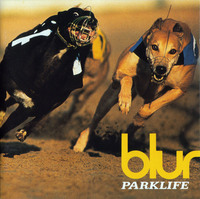 "Girls and Boys" is one of those earworms that burrows into your grey matter, weaves its tendrils deep inside, and won't let go. (The Pet Shop Boys also did a great remix of it.) It's from Blur's third album, Parklife, which became a huge smash in the U.K. upon its release in 1994. Parklife boasts some great songwriting by Damon Albarn, and stylistically it's all over the map. "Girls and Boys" is synth-pop, "End of a Century" is Beatlesque acoustic-guitar based pop with lovely harmonies, "Parklife" sounds like something Public Image Limited might have released in the early '80s… Albarn and his bandmates don't shy away from whatever style a song requires, and they are versatile enough to pull it off with wit and style. On "Bank Holiday" they even veer dangerously close to punk-rock territory. There is a certain arrogance to Parklife, but it's not like the cocksure bluster of Oasis. It's more a "fuck yeah we can do this" attitude, "we can do whatever we want, and do it well" — and they're right. Blur never really caught on in the U.S. in nearly the same way as they did in the U.K., although Albarn's project with Gorillaz has been hugely successful.
28. Liz Phair – Exile in Guyville (1993)
Liz Phair's witty and audacious riposte to The Rolling Stones' Exile on Main Street is a stripped-down collection of whip-smart songs with a confidence and brutal honesty that engages the listener and sucks us in for a long ride through 18 songs. The album is a simple lo-fi affair, basically a loosely shambolic four-piece setup. What makes it magic is Phair's matter-of-fact delivery of her razor-sharp lyrics. There were a couple singles — the rocker "Never Said" made the most commercial impact — but Exile in Guyville is about a total experience. The early '90s, thanks to trailblazers like Tori Amos, Tracy Chapman, Liz Phair and others, was a period in which women were releasing increasingly confessional and even confrontational works packed with emotional power, and Exile in Guyville was one of the key albums in that movement. She doesn't shy away from controversial lyrics — one song is titled "Fuck and Run," and "Flower" contains the following lyric: "Everything I see your face I think of things unpure, unchaste, I want to fuck you like a dog, I'll take you home and make you like it." Probably not shocking if snarled by Mick Jagger on Exile in Main Street, but when Liz Phair recites it over the barest of accompaniments it seems somehow shocking. Phair delights in turning the tables on what has traditionally been acceptable for men and women in rock music. Exile in Guyville is a fascinating album, one that's long enough to lose yourself in, but it never veers into self-indulgence.
27. Fugazi – Repeater (1990)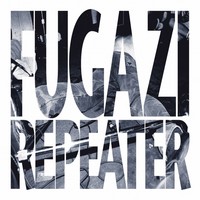 Washington, DC-based hard-core titans Fugazi released their full-length debut and arguably their finest album, Repeater, in April 1990. It's a raw collection of garage rock that is a precursor to Nevermind and the stampede of imitators that followed in its sizable wake. Fugazi wasn't one of those imitators — they were the real deal, and they were banging out Repeater and two prior EPs when Nirvana was still an unknown band toiling away in the Pacific north-west. Repeater makes you impulsively reach for the volume control to turn it up as loud as it will go. It's a savage sonic assault, but Repeater isn't just about playing as loudly as possible; the great songs are there as well. The band's two guitarists, Ian MacKaye and Guy Picciotto, take turns singing lead, wiith Brendan Canty on drums and Joe Lally on bass. Key tracks are the killer opener "Turnover," "Repeater," "Blueprint," "Merchandise" and the finale "Shut the Door" which goes from a low, ominous rumble to earthshaking screams of both guitar and vocalist Ian MacKaye. Repeater is 35 minutes of full-throttle garage-rock in all its ragged glory.
26. The Replacements – All Shook Down (1990)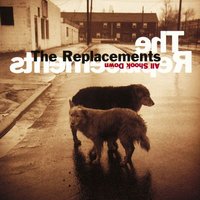 The final album by The Replacements, All Shook Down is in some ways a solo album by Paul Westerberg in all but name. Despite this, it's a fitting end for one of the most important bands in alternative rock during the '80s (and far superior to their previous album, Don't Tell a Soul). All Shook Down is a wistful combination of rockers and low-key acoustic numbers that point in the direction of Westerberg's solo albums to come. The songwriting, as one might expect, is stellar. Some of the best moments are "Merry Go Round," "One Wink at a Time," the gorgeous "Sadly Beautiful," and the hard-rocking duet with Johnette Napolitano, "My Little Problem." The beautifully melodic, acoustic-based "When it Began" is classic Westerberg, as is the contemplative "Someone Take the Wheel." All Shook Down is a quiet epitaph for a band that was usually anything but quiet, yet it fits. It sounds vaguely regretful and nostalgic but it looks to the future as well. Most importantly it's a great collection of songs performed with a minimum amount of fuss, and sung in Westerberg's distinctly raspy and wonderful voice.
25. Eels – Electro-Shock Blues (1998)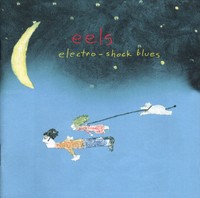 Written on the heels of dual tragedies in the life of Mark Everett (his mother's grueling battle with terminal lung cancer and his sister's suicide), Electro-Shock Blues is a harrowing listen that radiates anguish. It can be very difficult at times, but it's absolutely gripping in its raw portrayal of the human condition at its most barren, hopeless and vulnerable. It also happens to be sublimely beautiful. There are moments, like the quiet acoustic "Dead of Winter," that are starkly painful. Standing outside in the freezing cold, trying somehow to come to grips with a loved one's devastating illness, knowing that the end is near. That feeling of helplessness and grief — the silent, lonely moments when we try and contemplate what is happening and the fact that we can't change it. The emotion is frozen by a stark moment of clarity. "So I know you're going pretty soon. Radiation sore throat got your tongue. Magic markers tattoo you and show it where to aim.  And strangers break their promises… you won't feel any, you won't feel any pain." Not all of Electro-Shock Blues is so soul-wrenching — there are moments of whimsy and humor, nostalgia and hope… laughter amongst the tears. Electro-Shock Blues is a concept album of sorts that exposes the human soul as we confront grief and mortality, as we find ways to cope without losing touch with our own reality. It's a stunning example of the power of music. 
24. Sugar – Copper Blue (1992)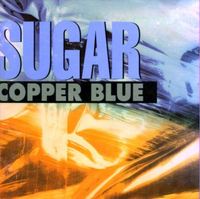 Since leaving Hüsker Dü in the late '80s, Bob Mould has released a string of impressive solo albums, starting with the largely acoustic-based Workbook in 1989, and the heavier Black Sheets of Rain in 1990. Those are both great releases, but Copper Blue stands tallest as a concise collection of ace rock tunes. Sugar was a classic power-trio, with Mould the front-man and guitarist, drums by Malcolm Travis and bass by David Barbe. Their musicianship is incredibly tight, and Mould's songwriting is inspired and to the point. Co-produced by Mould with Lou Giordano, Copper Blue is comprised of ten rockers with the vocals way down in the mix so the emphasis is on the snarling guitar riffs and the amped-up rhythm section. The album opens with the churning guitar riff of "The Act We Act," and serves notice that Mould is ready to unleash his hard-rock side in a way he hadn't since his Hüsker Dü days. The songs, while all very distinct from each other, hover within the same general wavelength, resulting in an album that is remarkable cohesive and power-packed. Copper Blue yielded three hits on alternative radio: "A Good Idea," "Helpless" and the melodic acoustic-rocker "If I Can't Change Your Mind," which is one of those great singles that will never get old. Copper Blue recently received the deluxe reissue treatment, and it's worth picking up for the improvement in sound quality and also the plethora of bonus material.
23. Morrissey – Your Arsenal (1992)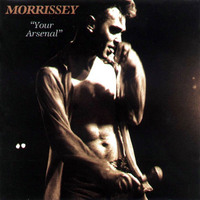 Morrissey had a string of great albums in the '90s, the best of which is arguably Your Arsenal, produced by famed David Bowie guitarist during the Ziggy Stardust years, Mick Ronson. Perhaps its no accident then that Your Arsenal is Morrissey's hardest-edged album, a collection of blazing rock songs with Morrissey's usual brand of sardonic gloom and wit. Some of his best solo recordings are on Your Arsenal. His observations of humanity are as astute as ever, as on the cutting first single "We Hate It When Our Friends Become Successful" — Morrissey once again seems to paint humanity in the worst possible light, but the troubling fact is that thus far nobody has proven his cynicism wrong. Other standouts include the #1 hit on the U.S. Modern Rock chart, "Tomorrow," and the typically overwrought melodrama of "I Know It's Gonna Happen Someday," which David Bowie covered for his Black Tie, White Noise album. "Glamorous Glue" is another key track, as is opener "You're Gonna Need Someone On Your Side," probably the album's heaviest track. The '90s were a productive time for Morrissey and he released a ton of great material, but for sheer sonic impact and incisive songwriting it's hard to beat the tightly-packed ten tracks on Your Arsenal.
22. Primal Scream – Screamadelica (1991)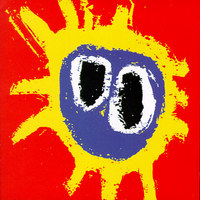 British rockers Primal Scream's third album Screamadelica is one of the most important of the early part of the decade. The band melds rock, pop and trippy house elements to create an album that perfectly encapsulates a major portion of what the early '90s were all about. Dance music influences were becoming increasingly prominent, particularly in British rock, at the same time that America was all about grunge; the Modern Rock chart reflects this odd co-existence for awhile until grunge became the main driving force on American alternative stations. The Rolling Stones-flavored "Movin' on Up" was the key single in America. "Loaded," a lower-key trip-hop influenced track, became a major hit in the U.K., as did the house-flavored "Come Together." Some of the tracks are straight-up dance ravers, like the buoyant "Don't Fight it, Feel It," whereas "Inner Flight" is a more ethereal and ambient piece that does indeed get you airborne if you're in the right frame of mind. There's even a somber piano and acoustic guitar-based ballad called "Damage" that sounds like something that should have been on Goat's Head Soup. Screamadelica is a colorful and vibrant album with a variety of musical styles and samples merged to create a cohesive whole — pop music at its most fresh and creative.
21. Belly – Star (1993)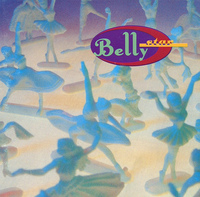 Former Throwing Muses vocalist Tonya Donelly formed Belly in the early '90s and then promptly churned out a masterpiece with their debut album Star. The album opens with the spectral "Someone To Die For," before erupting into "Angel," a harder-edged track with eerily layered vocals. The brilliant first single "Feed the Tree," a coming-of-age fable about learning respect, is a strongly melodic rocker that became a substantial hit on alternative radio. The beautifully creepy "Gepetto" and hard-rocking "Slow Dog" were also standout singles. "Dusted," a restless track about a girl struggling with drug addiction, is extraordinary; Donnelly once again uses double-tracked vocals to great dramatic effect. Donnelly's lyrics are beguiling, with evocative imagery to pair with her keen melodic sensibility. Star is a rather raw album, and its lack of studio polish and sheen adds to the power of its songs. It sounds like it could have been recorded in the garage next door, which gives an extra sense of urgency to the harder-edged tracks. They'd release one more album, the excellent King, before becoming another victim of the grunge takeover of the alternative rock airwaves. A shame, because Belly was something special as Star proves beyond a shadow of a doubt.
20. My Bloody Valentine – Loveless (1991)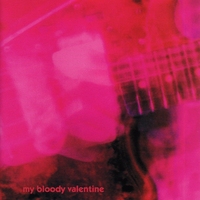 Swirls and echoes of heavily layered guitar, keyboard and effects… Subtle melodies buried deep in the mix that only reveal themselves upon repeated listens… Loveless is a genre-defining album that birthed countless imitators in its wake. It sounds like a moderate hurricane has swallowed a heavy pop band while they're still playing full-throttle. The dense sound on Loveless was an important influence on the "shoegaze" subgenre that became a staple of '90s alternative rock. Kevin Shields is the primary songwriter and musical director, although the vocals are shared by him and Blinda Butcher. Their voices are just another thread in the massive jumble of sound, one instrumental part among many. Loveless is an album that will warp your perception and put you in a profound dissociative state if you dive into it deeply enough. It's more about a sound than individual songs, although "Only Shallow" is perhaps the most widely-known track on the album. Loveless has to be experienced in isolation, in the dark, with great headphones or surround-sound speakers, turned way up; prepare yourself for a musical experience like no other. In fact, it took 22 years for someone to match Loveless, and it was My Bloody Valentine themselves when they finally released their follow-up album, the equally amazing "M B V."
19. Depeche Mode – Violator (1990)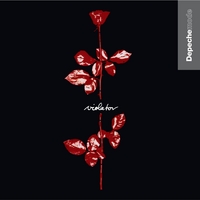 Depeche Mode had been scoring Top 10 singles in their native UK since their debut album Speak and Spell in 1981, but in America they were largely relegated to college radio and, in some cases, the dance floor. Their fan-base continued to grow thanks to singles like "People are People" and their acclaimed album Music for the Masses. Then in 1990 they released Violator, their artistic and commercial apex. Violator launched four major alternative hits: "Personal Jesus," "Enjoy the Silence," "Policy of Truth" and "World in My Eyes."  It was met with widespread critical acclaim upon its release, and fans snatched it up in droves —  it reached #7 on the Billboard Top 200. It was by far Depeche Mode's highest placing yet, and to this date Violator remains the biggest-selling album of the band's impressive 30+ year career. Violator is a tight, 9-track album that is strongly cohesive. All of the tracks work in tandem to create a complete and compelling listening experience. The stark arrangements leave plenty of space for Dave Gahan's trademark baritone (or Martin Gore's tremulous tenor on "Sweetest Perfection" and "Blue Dress") to carry the strong melodies boldly over the sweeping synthesizer riffs and deftly-arranged electronic beats. Unlike some of their earlier material which sounds hopelessly dated, Violator is still potent and immediate nearly a quarter-century since its release. It's the album on which everything came together perfectly for Depeche Mode, and they haven't been able to come close to matching it since.
18. Hole – Live Through This (1994)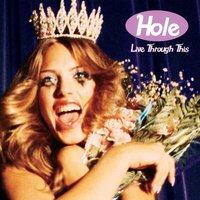 Raw, brutally confessional and confrontational, Live Through This grabs you by the balls and hurls you through a manic tour of Courtney Love's peculiar and painful universe. A scary proposition, and one that punches you in the gut — and yet it's completely riveting. Her throat-shredding rockers like "Violet" and "Rock Star" are hair-raising, but the strongest moments are slow-burning tracks like "Doll Parts" and "Softer, Softest" whose vivid and disturbing imagery and provide the perfect counterpoint and an explanation of sorts for the album's moments of contentious emotional release. Live Through This is deeply sardonic at times (especially on the fierce "Miss World"), riven with profound despondency at others — it veers between vulnerable and hopeless to belligerent and caustic. It's a fascinating album, and an important counterpoint to Nirvana's In Utero. Love her or hate her, there is no question that Courtney Love is part of the fabric of '90s rock, and deservedly so. Hole would go on to release the successful follow-up Celebrity Skin in 1998, and it contains some terrific material: the hard-edged title track, and songs like "Malibu," "Dying" and "Awful" — but she brought in outside help, including significant contributions from Billy Corgan, and it just doesn't have the aura of painful authenticity that radiates through Live Through This.
17. Suede – Dog Man Star (1994)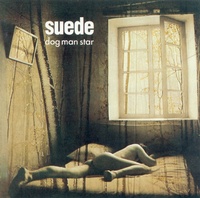 The British band Suede released their classic self-titled album in 1993 to wide critical acclaim and commercial success in their native U.K. The follow-up, and their last with guitarist Bernard Butler until their recent reunion, is even better. Dog Man Star is a collection of swooning rockers, moody theatrics, sweeping melodies, and brilliant songwriting. Vocalist Brett Anderson uses his voice to its limit on tracks like "The Wild One," the epic and cinematic "This Asphalt World," and Suede classic "Heroine." The portentous "We Are the Pigs" was released as the first single, and although it understandably didn't reach the chart heights of the band's prior singles, it is a perfect introduction. The album takes a much darker turn from the edgy glam-rock of their debut — Dog Man Star is late-night listening as you're driving around city streets populated by the destitute and the dangerous. It's a glimpse into the nihilistic lifestyle Bowie envisioned on Ziggy Stardust and Diamond Dogs. Dog Man Star, named after three Bowie albums, inhabits that decadent realm. Make sure to get the recent 2-CD reissue, as some of the B-sides for this project, including "My Dark Star," "Killing of a Flash Boy" and "The Living Dead," are among the finest recordings Suede ever released, and it's utterly bewildering that songs of this caliber were left off the album.
16. Faith No More – Angel Dust (1992)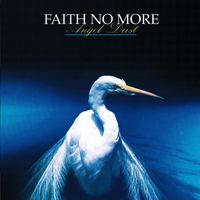 Schizophrenic, unflinchingly brutal at times, hilarious and scary, Angel Dust is the finest album in Faith No More's impressive catalog. Angel Dust was highly influential to many of the rock/metal/hip-hop hybrid bands that seemed to have sprung up like noxious weeds during the latter part of the '90s (but don't hold that against them). Angel Dust opens with the heavy rocker "Land of Sunshine," and it only gets more manic from there. The vocal arrangements are ingenious throughout but are especially potent on lead single "Midlife Crisis," a brilliantly sinister exercise in slowly building tension that ultimately explodes in your face. Mike Patton is a mad genius — a lyricist and vocalist of enormous dexterity. Listen to him go full-on manic during "Be Aggressive," a wild ride through a freak-show funhouse haunted by zombie cheerleaders. Patton's capable of abrasive screams like on ferocious rockers "Smaller and Smaller," "Jizzlobber" and "Caffeine," and he's able to rein it in when needed for stronger melodic tracks like "A Small Victory" and "Everything's Ruined." Credit Matthew Wallace with a first-rate production job, and the versatile musicians that permit Patton's wildly inventive imagination to run wild: drummer Mike Bordin, guitarist Jim Martin, bassist Billy Gould, and keyboardist Roddy Bottum. Faith No More was one of the more fascinating hard rock/alternative bands to emerge from the '80s, and they had a surprise crossover hit with their single "Epic" in 1989… but Angel Dust is where it's at. Twisted, maniacal, unhinged, and completely amazing. 
15. PJ Harvey – To Bring You My Love (1995)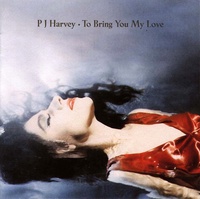 PJ Harvey's third album To Bring You My Love is saturated in gothic melodrama. It's a collection of dark tales of murder, madness, obsession and betrayal — all set to a lush background and sung in Polly's versatile and beautifully husky voice. The opening track and title-song sets the mood with a slow-grinding, repetitious guitar pattern over which an eerie organ provides the accompaniment to Harvey's increasingly manic vocals. The chilling "Down By The Water," sung from the point of view of a deranged mother who drowns her young daughter, is literally killer. There are several fiendish bluesy rockers, like "Meet Ze Monsta," "C'Mon Billy" and the gritty "Long Snake Moan." The album closes with "The Dancer," a macabre Latin-flavored ballad that ends with a line that seems to sum up the album — "Bring peace to my black and empty heart" — before fading out with a quavering whirl of organ. To Bring You My Love is richly atmospheric, fraught with madness and obsession, but possessing a strange and haunted beauty. It's PJ Harvey at her passionate best.
14. Smashing Pumpkins – Siamese Dream (1993)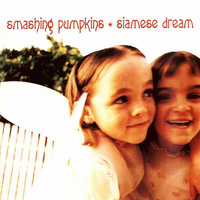 Opening with pair of taut snare rolls and then slowly building into a massive wall of heavy guitar, "Cherub Rock" is the perfect intro to Siamese Dream, Smashing Pumpkins' best and most focused album. Yeah, Mellon Collie and the Infinite Sadness has some amazing material, but Billy Corgan allows his self-indulgence to run away a bit; Siamese Dream is more compact and potent overall.  Corgan managed to get a massive wall of sound on Siamese Dream that's like a tsunami of solid soundwaves blasting out of the speakers. His vocals can go from oddly fey to a venomous snarl to lilting and dreamy, depending on the vibe and emotion of the song. Siamese Dream is a complete package, an easily digestible musical experience that from start to finish is really like nothing else ever recorded. Two of the strongest tracks are the emotionally powerful ballad "Disarm," and the piercingly desperate "Today." "Mayonaise" is another great moment, a churning avalanche of guitars that meld perfectly into something colossal. The best word to describe Siamese Dream's sound is "vast" — it's an impressive studio creation and one of the most influential albums of the early '90s.
13. The Cure – Wish (1992)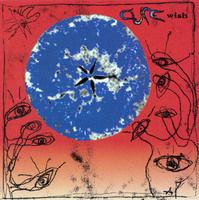 By 1992, The Cure was at the peak of their commercial prowess. Their 1989 album Disintegration was widely hailed as a masterpiece, and it brought them new levels of success. Wish rode that momentum all the way at #2 on the Billboard Top 200 album chart. They were playing in large arenas all over the world. Fortunately The Cure had the best line-up of their existence, including the fantastic Boris Williams on drums (he'd leave after this album), Porl Thompson and Perry Bamonte on guitar and keyboard, Simon Gallup on bass and of course Robert Smith on whatever he wants at any given moment. For Wish, The Cure went back to the formula that worked for 1987's Kiss Me Kiss Me Kiss Me — it's a dizzying quilt-work of styles, from hard-rocking psychedelic epics like the hallucinatory opener "Open," the massive centerpiece of the album "From the Edge of the Deep Green Sea," and the violent waves of guitar on the gripping finale "End." Then there's Robert Smith's euphoric pop side, which is explored on tracks like the ebullient "High", the sunny pop/rocker "Friday I'm in Love" and the absolutely giddy "Doing the Unstuck." There are also some beautiful ballads, like the heartsick "Apart," and the two delicate tracks that form the core of the album's second half: "Trust" and "To Wish Impossible Things." Wish is sometimes undervalued in light of the brilliance of its predecessors, but that's unfair. It's arguably The Cure's last truly great album. 
12.  David Bowie – Outside (1995)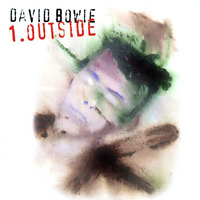 In the mid-90s, Bowie renewed his collaboration with Brian Eno, with whom he'd worked on some of his greatest recordings, and produced the darkest album of his career, Outside. It's a concept album of sorts that loosely follows a back-story involving a grisly abduction and murder, and the strange cast of characters surrounding the crime. Unflinchingly dark and non-commercial, Outside is Bowie's finest album of the '90s. In a period of massive change in musical styles, Bowie managed to record an album that sounds contemporary and genuine without the air of someone trying to stay current for the sake of it. High points include "The Heart's Filthy Lesson," the aggressive industrial-influenced "Hallo Spaceboy," "I'm Deranged," "I Have Not Been to Oxford Town" and the most melodic track on the album, "Strangers When We Meet." Some of the tracks, like "The Motel," "A Small Plot of Land" and "The Voyeur of Utter Destruction (as beauty)" are experimental pieces that do not follow the constraints of the typical rock song format. It's not an easy listen, but Outside is exceptionally compelling once you peel back the layers and let it sink in.
11. Pearl Jam – Vs. (1993)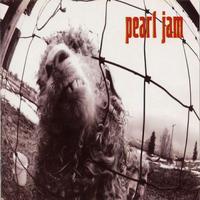 Of all the Seattle exports in the '90s to make it big, Pearl Jam is the only one who's managed to stay together without an extended hiatus and to still be going strong at a relatively high level of success. They are the stadium-rockers of the Seattle class, and while Ten was their big breakthrough, and one of the most pivotal alternative rock albums of the '90s, its follow-up Vs. is just a stronger album start to finish. They'd matured a bit as songwriters and Vs. showed more versatility and depth. It starts with the wicked one-two punch of "Go" and "Animal," two of their most aggressive balls-to-the-walls rock songs. "Blood" and "Leash" also show their heavier side, but Vs. is more than just hard-charging electric guitar riffs. Two of the best tracks are largely acoustic-based — "Daughter," which became a modern rock hit, and the poignant "Elderly Woman Behind the Counter," which features one of Vedder's best vocals. His greatest performance, though, is on the harrowing "Rearviewmirror," a profoundly intense guitar-rocker about recovering from abuse that is boiling with tension and builds to a feverish, full-throated climax. It's one of the great recordings of the decade, and the fact that the rest of the album is incredibly strong as well makes it an easy choice; Vs. is the finest album of Pearl Jam's career.
10. Alice in Chains – Dirt (1992)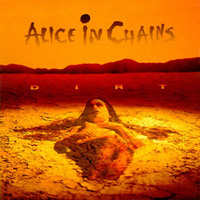 Dirt is a nightmarish, psychedelic, maddening journey through the agony of drug addiction. It's nakedly cathartic from the very beginning, as the album opens with Layne Staley's scream on the locomotive rocker "Them Bones."  The dense and complex layers of guitar melded with the inventive, multi-part vocal arrangements give Dirt a distinctly dark and unsettling vibe. Hearing Dirt is like trolling an opium den in one of the seedier levels of hell. Layne Staley's powerhouse, utterly convincing vocals are infused with pain and desperation. If it feels real, it's because it IS real, as we know in retrospect from his death in 2002. It's a document of a descent into an oblivion that is at once harrowing and extraordinarily compelling. "Angry Chair," burning with pain and regret, is the emotional centerpiece of the album. Those impeccably precise vocal parts married with the bleak lyrics and darkly churning guitars combine to create something deeply disturbing.  Alice in Chains lays everything on the line with Dirt — souls bared, for better or worse. Produced by one of the best in the business, Dave Jerden, Dirt is a sonic wonder that also rocks hard. There are no weak tracks, but particularly strong are the wartime nightmare "Rooster," "Rain When I Die," "Down in a Hole," the demented and frantic "Sickman," and of course the closing track "Would?," a smoldering rocker that ends the album with an unanswered question. No questions are answered on Dirt; it only exposes a struggling soul and in a profoundly visceral way.
9. Sinéad O'Connor – I Do Not Want What I Haven't Got (1990)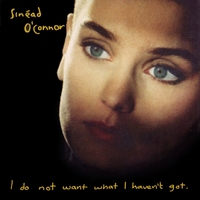 Sinéad O'Connor's spellbinding debut The Lion and the Cobra might seem impossible to better, but she did just that with her second album, I Do Not Want What I Haven't Got. Her beautiful voice, which can range from the most delicate of whispers to the most full-throttled righteous rage, takes center stage from the beginning with "Feel So Different," a song of soaring grandeur with a string arrangement that matches the fervent passion of her vocals. The songwriting is as provocative as one might expect from Sinéad O'Connor. "Black Boys on Mopeds" is a sad folk tale protesting the callous Thatcher regime. The bitter, heart-sick breakup song "The Last Day of Our Acquaintance" is a stunner, and of course there is her cover of Prince's "Nothing Compares 2 U," an emotional powerhouse that she owned as soon as she recorded it, and took it to #1. There are no shortage of great songs here, like the hypnotic "I Am Stretched on Your Grave," the exquisitely delicate "Three Babies," and the strident rocker "The Emperor's New Clothes."  I Do Not Want What I Haven't Got is an album impossible to set aside or put away – it's a document of a truly original and singular talent at the peak of her artistic powers.
8. Nine Inch Nails – The Downward Spiral (1994)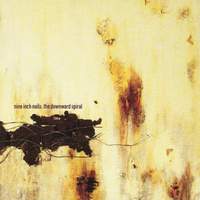 Trent Reznor's ambitious second album, The Downward Spiral, is unrelentingly dark and riddled with pain and self-loathing. Perhaps its not so surprising that the album did so well commercially despite being completely unlike any other album that had ever so much as glimpsed the Top 10. Imagine… an album who's key song has the hook "I wanna fuck you like an animal, I wanna feel you from the inside" hits #2 on the Billboard Top 200 album chart (kept out of #1 by Soundgarden's "Superunknown" which was released the same week) and sells over 4 million copies in the U.S. alone? It put a completely new kind of music in millions of suburban kids' homes. As much as Reznor has been revered over the years, his accomplishment with The Downward Spiral has been overshadowed by the meteoric impact of Nirvana's Nevermind, but make no mistake — The Downward Spiral is also an era-defining album. It did so well because it spoke directly to so many disaffected, and because it feels so real and not an ounce contrived. The wall of sound production, the industrial power, the naked aggression… Listen to that mad drumming in "March of the Pigs," the album's lead single and declaration that this is no ordinary record. The beauty of The Downward Spiral is that under all the aggression and frantic noise is real human emotion, lyrics and melodies that connect. "Hurt" is one of the great recordings of the last 20 years. It's so tense you can barely breathe when you listen to it; the vocal performance could not have been more perfect — from a solemn whisper, building slowly in intensity until it almost broils over but never quite does. Part of listening to The Downward Spiral now is remembering its enormous impact upon release; it's hard to separate the two… Trent Reznor has been incredibly successful and is now, as strange as it may seem, seen as a respected rock 'n' roll elder-statesman of sorts. Whatever accolades he receives, The Downward Spiral will likely always be seen as his most important artistic accomplishment.
7. Jane's Addiction – Ritual de lo Habitual (1990)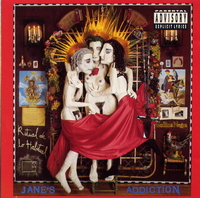 The first half of Ritual de lo Habitual is a strong collection of Jane's Addiction's particular brand of incisive, often funky hard rock, including classics like "Stop," "Ain't No Right," and "Been Caught Stealing," which became a hit on MTV and both alternative and mainstream rock radio. Side One is outstanding, but the true power of the album is on the second half, which is comprised of long prog-rock epics that are stunning in their power and scope. Particularly impressive is the nearly 11-minute "Three Days," an extraordinary suite with multiple sections; its psychedelic, spiritual vibe is absolutely gripping. It represents the absolute peak of Perry Ferrell's abilities as a vocalist and songwriter, and features a savage guitar solo by Dave Navarro that he plays during the song's long conclusion. Also great is the mystical "Of Course," with its trippy string section. The lovely ballad "Classic Girl" feels like a perfect conclusion to an album that takes the listener on a truly fantastic voyage. Following 1988's equally brilliant Nothing's Shocking was a tall order, but Jane's Addiction pulled it off and released back to back classics.  
6. Tori Amos – Boys for Pele (1996)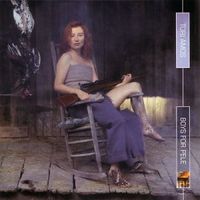 Written and recorded in the wake of Tori's breakup with longtime companion and collaborator Eric Rosse, Boys for Pele is a winding and often difficult journey. Many of the songs feature unorthodox arrangements and instrumentation. The harpsichord is used as heavily as the piano. Tori's voice is at times as beautiful as ever, and other times it's intentionally unhinged.  Lyrically Boys for Pele is amazing from start to finish. The album veers from vicious anger and repudiation ("Blood Roses" –"I shaved every place that you've been, boy… I said I've shaved every place that you've been, yes," and the absolutely audacious "Professional Widow – "Give me peace, love and a hard cock") to moments of vulnerability and regret ("Caught a Lite Sneeze," Putting the Damage On," "Doughnut Song," the stunningly beautiful "Hey Jupiter"). It's not an album of easily digestible pop songs and it requires repeated listens to "get." But once you do… you get it hard. The album did well upon its release, debuting at #2 on the Billboard Album Charts, which remains the highest placement of Tori's career. Her fans were willing to go on this journey because so many of them related to so much of it. Boys for Pele is bold, original, and absolutely unlike anything else. Give it time, let it unfold, and you'll be ready to jump into the fire by the end of the journey. 
5. Oasis – (What's the Story) Morning Glory? (1995)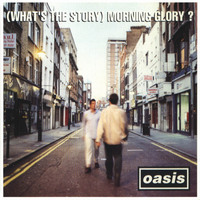 The Rolling Stones and The Beatles at some point must have spent a wild weekend together and exchanged chemicals or bodily fluids or some unknown mystical substance containing their musical DNA, with the result of their dalliance emerging in the early '90s in the form of Oasis, their unruly bastard offspring. Oasis was never as great as they promised they'd be — they got it together for some killer singles before and after Morning Glory, but this is the one album where all of their influences meshed into something timeless. Every song is great, Liam Gallagher's cocky vocals giving added edge to rockers like the title track, "Roll With It" and "She's Electric." The epic "Champagne Supernova" was a major hit in the U.S., and a perfect way to close the album. The Bowie-esque ballad "Don't Look Back in Anger" is one of the band's best, but their finest moment has to be "Wonderwall," a timeless classic that is one of the most iconic singles of the decade.  Even the B-sides are great — a shame they couldn't find space for "Rockin' Chair" on the album, but there's nothing to trim off to make room for it. Morning Glory has the swagger, and for once — over the course of an entire album — Oasis delivers on that hubris.
4. R.E.M. – Automatic for the People (1992)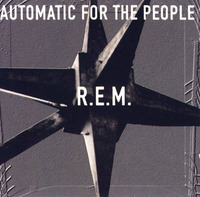 R.E.M. was coming off the hugely successful Out of Time, with its dual Top 10 hits "Losing My Religion" and "Shiny Happy People." Instead of continuing down that road and recording something bright and commercial, R.E.M. went in the opposite direction. Arguably the finest album of R.E.M.'s career, Automatic for the People is a largely acoustic, downbeat collection that contains some of the band's finest songwriting. Opening track and first single "Drive" has a forbidding tone, but it's not all mellow doom and gloom. There are several outstanding rockers like "The Sidewinder Sleeps Tonight," "Man on the Moon,"  "Ignoreland" and "Try Not to Breathe." The slow, intense and atmospheric numbers are the core of Automatic for the People. "Everybody Hurts," a stunningly beautiful and gentle rock waltz that builds to an epic climax, became one of the band's signature songs and one of the great singles of the decade. Michael Stipe often doesn't get credit as a great vocalist, but his performance on "Everybody Hurts" in particular is phenomenal. The album closes with the one-two punch of Nightswimming and Find the River that couldn't be more magnificent. R.E.M. has released some truly great records, but it's hard to beat Automatic for the People.
3. Nirvana – Nevermind (1991)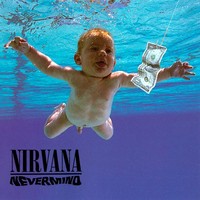 Very few albums in rock history can match the enormous impact of Nevermind. It wasn't a tiny stone rippling the placid waters of the record industry — it was a massive boulder that sent waves crashing in every direction, completely altering the trajectory of alternative music. Suddenly anything out of Seattle, any raw, visceral garage band with a sense of melody, was signed to a record deal. Alternative radio shifted toward more edgy material. The key to Nevermind's impact are songs that are melodic and accessible while still smoldering with an amazing potency.  Kurt Cobain's fierce vocals and guitar, Krist Novoselic's versatile bass and Dave Grohl's thunderous drumming together create a sound that blows the doors off your stereo. They had influences, sure — plenty of them. They were not the first to make this kind of music. It was just a matter of filling a void, of being the right band with the right song at the right time. Nirvana was able to distill their influences and present their material in such a way that it had an electrifying impact on an entire generation who wanted something new and exciting (even if they didn't know they had wanted it). "Smells Like Teen Spirit" is an anthem for the disillusioned — the boredom and apathy, the sardonic humor, the relentlessly dour outlook, the restless pent-up energy. It resonated so strongly, particularly with young adults and adolescents who understood the song's message to the core of their being because they were living it. The rest of the album is great as well, with plenty of strong hooks. "In Bloom," "Come As You Are," and "Lithium" are all undisputed classics. Album tracks like "Drain You," "Polly," "On a Plain" and "Breed" all received airplay and are every bit as strong as the singles. Nevermind is a time capsule of sorts, as it vividly captures the era in which it was released. But it's also timeless, because the desperate call for something… anything… in "Smells Like Teen Spirit" is never going to lose its relevance.   
2. U2 – Achtung Baby (1991)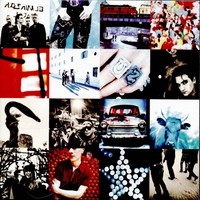 By the time of 1988's Rattle and Hum, U2 had taken their earnest brand of passionate stadium-rock as far as they could; they were getting dangerously close to the point of self-parody. They knew they had to change directions, and they did so in dramatic fashion. Achtung Baby was a complete 180 from a sonic and songwriting perspective; it was a bold move, and it worked because the songs are so mind-blowingly good. Achtung Baby is wildly imaginative, sometimes nightmarish, and sometimes beautiful beyond belief. How an album can contain both the wildly demented "The Fly" and the stately beauty of "One" and still make sense defies logic, but that's the beauty of Achtung Baby. Stylistically it's all over the place but it hangs together on the strength of the material. Every single track is essential. They pulled themselves out of their comfort zone and suddenly their creative drive went into high gear with amazing results. Bono's vocals throughout are versatile and powerful, and the songwriting is riveting, from the ferocious rocker "Acrobat," to the high-energy "Even Better Than the Real Thing," to the tense and dramatic finale "Love is Blindness." U2 would go on to make some truly outstanding albums, and make a bazillion dollars packing stadiums worldwide with adoring fans, but from an artistic standpoint they have yet to match the brilliance of Achtung Baby.
1. Radiohead – OK Computer (1997)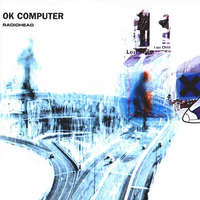 Fitter… Happier… More productive… The angst and apathy that Kurt Cobain expressed in his jaggedly cathartic sonic blasts have much in common with the gripping tales of cold isolation that make up Radiohead's epic masterpiece OK Computer, but the method of delivery is quite different. Radiohead wraps their forlorn, heartsick pieces in majestic grandeur, sometimes punctuated by blasts of searing guitar to allow momentary release from the pent-up tension. There are moments of unsurpassed beauty amongst the disillusionment — consider the chiming guitars and sublime multi-tracked harmonies on "Let Down," or "No Surprises," a gorgeous but haunted lullaby that's taut with repressed anguish. There is the chilling and obsessive "Climbing up the Walls," and the space-rock majesty of "Lucky" and "Subterranean Homesick Alien." "Karma Police" is sheer genius — unsettling and utterly fascinating. Most compelling of all is their multi-part epic "Paranoid Android," the album's first single and signature song. The disillusionment alternately seethes under the surface and breaks through in moments of manic catharsis.  Radiohead has always used dramatic changes in dynamics to their advantage, and it's a device they use time and time again on OK Computer. Listen to Thom Yorke's unhinged vocal during the one brief segment of "Exit Music" in which he allows the anger and despair to escape untethered.  OK Computer is an album that becomes more relevant with each passing year. The struggle for an individual to connect on a personal level in an increasingly digital world, the search for meaning among the meaningless, the desultory routine of everyday existence, the ease with which we can retreat into an outwardly emotionless shell…. OK Computer is a masterpiece of unsurpassed beauty and power. As a complete piece of work, no other album in the '90s can match it.