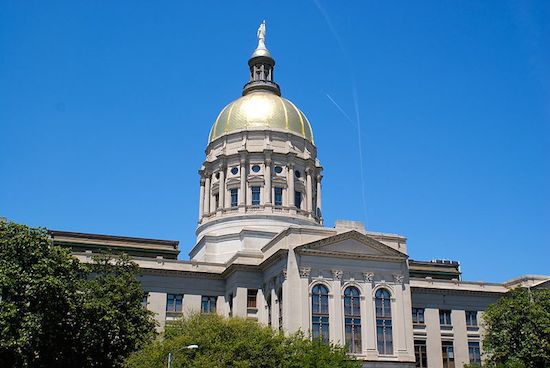 Georgia became the latest state to face a federal lawsuit challenging the state's ban on same-sex marriage.
Lambda Legal filed the federal lawsuit Tuesday in the U.S. District Court for the Northern District of Georgia on behalf of three same-sex couples and a widow.
The lawsuit alleges that Georgia's same-sex marriage ban — which was first adopted by state lawmakers in 1996 and later ratified by voters as a constitutional amendment in 2004 — is unconstitutional and sends "a purposeful message that the State views lesbians and gay men and their children as second-class members of society who do not deserve the same legal sanction, legal protection, respect, support, responsibilities, and obligations as different-sex spouses and their families."
According to Beth Littrell, a senior attorney based in Lambda Legal's Southern Regional Office, Georgia joins a "growing chorus of Southern voices clamoring for marriage equality" with the filing of today's lawsuit. 
"The freedom to marry is indeed coming south," Littrell said in a statement. "We do not want a country divided by unfairness and discrimination. Same-sex couples are in loving, committed relationships in every region of our nation and should be treated the same way, whether they live in the Empire State or the Peach State."
Before today's filing, Georgia was one of only five states to have no current lawsuits challenging their respective same-sex marriage bans. Now there remain just four: Alaska, Montana, North Dakota and South Dakota.
[Photo: Georgia State Capitol, via Wikimedia Commons.]