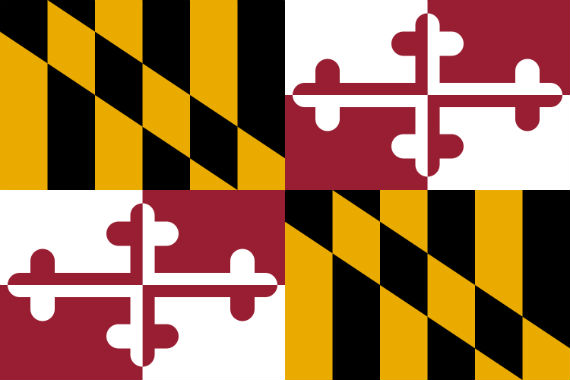 Two Maryland transgender-rights groups have begun expressing disagreement about how best to respond to anti-equality activists who are collecting petition signatures to place recently passed statewide gender-identity/expression protections onto the November ballot in the hope of repealing them. 
The protections are in SB 212, the Fairness for All Marylanders Act, which prohibits discrimination based on a person's gender identity or expression in the areas of employment, housing, credit and public accommodations. The bill passed in March by a vote of 32-15 in the Maryland Senate and 82-57 in the House of Delegates, despite a concerted effort by Republicans and a handful of conservative Democrats to scuttle it. Gov. Martin O'Malley is due to sign it May 15, with the law taking effect Oct. 1. 
Conservative activists have vowed to put the expanded protections to a statewide referendum, now collecting the 55,736 signatures of registered voters needed to place the measure on the ballot. To be successful,  18,579 signatures must be submitted to the secretary of state by May 31, with the remaining 37,157 submitted by June 30. 
On Friday, May 9, the D.C.-based National Center for Transgender Equality (NCTE), sent out an email to supporters asking them to "be our eyes and ears" by contacting NCTE if they see petition-gatherers in their neighborhoods attempting to induce people to sign. The email also encourages supporters to share that support publicly. 
"Someone is much less likely to sign the petition if a supporter of fairness is near them, and it's important that we spread the truth about The Fairness for All Marylanders Act," the email, signed by NCTE Executive Director Mara Keisling, reads. "Telling people being approached by signature-gatherers that the law simply ensures everyone can work for a living, secure housing and get served at a restaurant will make them think twice about joining an effort to repeal it." The email also contains links to frequently asked questions, details about the law and talking points that supporters of SB 212 can utilize. 
NCTE is among more than 50 national and local community, religious and civic organizations in the Maryland Coalition for Transgender Equality, a coalition formed by Equality Maryland, which heavily lobbied General Assembly lawmakers on SB 212. Asked for comment about the email, an NCTE spokesperson said the organization was following the leadership of the Maryland Coalition for Transgender Equality, and noted that Pride at Work, another member of the coalition, has also urged its members to take part in what they are calling the "decline to sign" effort.
Keith Thirion, the director of advocacy and programs at Equality Maryland, speaking on behalf of the coalition, said that the "decline to sign" campaign is part of the coalition's larger efforts in its "Stand for Fairness" campaign, which seeks to pre-empt conservative critics by educating Marylanders about the protections. He said the email blast from NCTE and other coalition members is intended to have people serving as lookouts for pro-equality forces so that they can track the progress that the law's opponents have made in collecting valid signatures. 
When asked whether people should try to confront the petition-gatherers or potential signatories, Thirion said they could choose to get involved "if they're comfortable doing that." He said the coalition has larger-scale plans to train a base of volunteers who can go out into the community and advocate on behalf of the law, in the hope of encouraging people not to sign their name to the petitions. 
But Gender Rights Maryland, another transgender-rights organization that supported SB 212, that was involved in previous years' attempts to pass a gender-identity nondiscrimination bill, and was successful in pushing through transgender protections in Howard and Baltimore counties, vehemently disagrees with the approach being adopted by the coalition. 
"I think it just gains attention for these clowns and encourages more people to sign the petition," said Sharon Brackett, board chair of Gender Rights Maryland. "The worst thing that could happen would be to confront someone, make a fuss, and get it captured on video, which could then go viral and drive up anti-gay, anti-transgender base turnout. The burden is on them to get the signatures, not on us to stop them from signing."
Brackett said that previous "decline to sign" campaigns have helped opponents of various laws petition those measures to the ballot. An attempted "decline to sign" campaign did not work after Montgomery County passed its gender identity law in 2007 – although the measure was eventually kept off the ballot – and a similar campaign for the Maryland DREAM Act seemingly had the opposite effect, driving more people, particularly those with anti-immigrant sentiment, to sign a petition resulting in its appearance as Question 4 on the November 2012 ballot.
Brackett also noted that her organization's executive director, Dana Beyer, was swept up in a fracas after confronting some representatives from the anti-transgender organization Maryland Citizens for Responsible Government when they were attempting to gather signatures. The group's president, Ruth Jacobs, filed a complaint with the Montgomery County Ethics Commission alleging that Beyer had tried to intimidate signature-gatherers and use her position as a Montgomery County employee to threaten retaliation. The charges against Beyer were eventually dismissed and she was exonerated of any wrongdoing. 
"We think it's a bad idea," Brackett said of the decline to sign campaign, drawing on lessons learned from previous county-level fights. "We learned in Baltimore County that if you don't make any noise, the opposition just goes away. We didn't confront petition-gatherers, and they didn't get enough signatures."
But Brackett said she was livid about the email from Keisling and NCTE, saying it was "poor form" to send out such an email that would seem to encourage people to confront signature gatherers. In an email obtained by Metro Weekly, Brackett told Keisling that she "could not disagree more with this strategy," and offered her rationale. 
"Sometimes the right thing to do is to do nothing (as we demonstrated successfully in their failed petition drive in Baltimore County), but I guess idle hands need a feel-good task," Brackett wrote in the email. "Thanks for asking our opinion on the matter before jumping into a state issue (yet again)."  
"All of a sudden, this national organization has injected itself into Maryland without consulting the local organizations on the ground," Brackett told Metro Weekly. "This has gone on repeatedly. And then they wonder why we don't play nice."
Asked whether NCTE's relationship with the Maryland Coalition for Transgender Equality would qualify as consulting local organizations, Brackett said, "Well, they didn't consult with Gender Rights Maryland, and we're the ones with board members who have experience fighting these sorts of things." She also expressed skepticism of the coalition's motivation for sending out such emails now that the bill has passed, noting that it enables Equality Maryland, the chief organization powering the coalition, to raise money. 
Jonathan Shurberg, a board member of Gender Rights Maryland, a candidate for the District 20 seat in the House of Delegates, and the lawyer who successfully argued to keep a referendum aimed at overturning Montgomery County's gender-identity nondiscrimination law off the ballot in 2008, told Metro Weekly he agreed with Brackett's sentiment. Shurberg, who argued the case before the Court of Appeals, Maryland's highest court, said he was confident that the bill will prevail even if it is placed on the ballot, but added that supporters of the law should take every available opportunity to avoid a referendum by, in this case, not drawing attention to opponents' efforts. 
"There's a strong desire to do something, but sometimes the best thing to do is nothing," Shurberg said. "I think this is one of those times."
[Note: This article was amended to include statements by Jonathan Shurberg.]