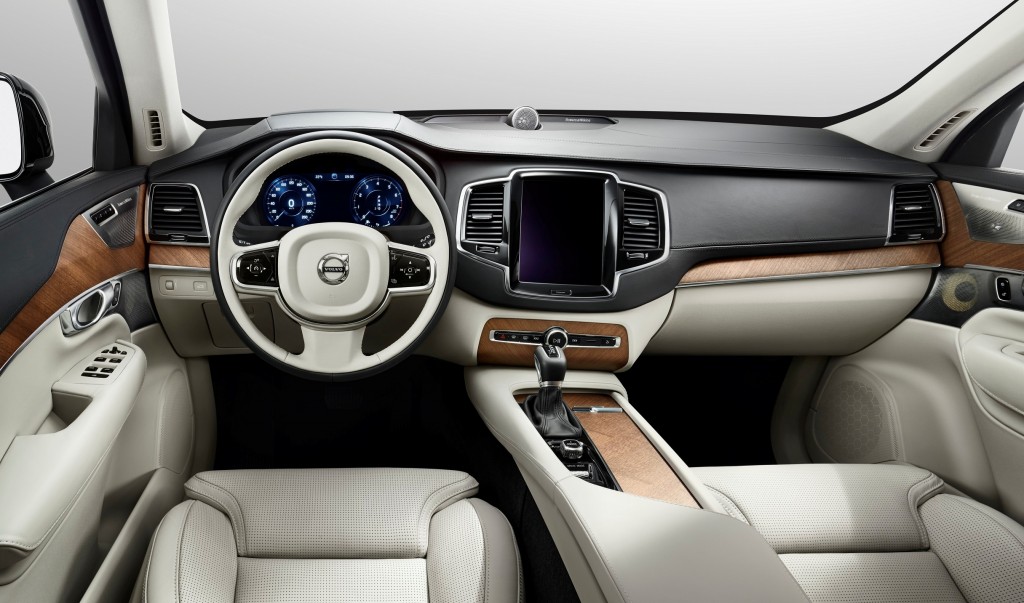 There is undoubtedly a deep-rooted pleasure derived from withholding something important. The lengthy tease, drip-feeding nuggets of information, goading the intended recipient into guesswork, testing the limits of their patience as they eagerly wait for the final reveal. Volvo's marketing department, then, must be resting in a near-orgasm state, as they evidently can't get enough of that withholding pleasure when it comes to the all-new XC90 SUV.
For months, now, Volvo has teased and tantalized the world with hints and suggestions for the upcoming replacement for its decade-old midsize SUV: Concept models which offered styling cues that "might" or "could" make it to the production version. The refreshing or complete overhauling of its entire range into one of the most attractive and well-balanced on the road. Technology previews, which would make it to future models, with PR reps aggressively winking and mouthing "XC90" at pining journalists. Okay, I may have slightly exaggerated that last one, but Volvo has certainly been taking their sweet time to launch the all-new model. Enter, then, the first official shots of what we can expect to see when the XC90 eventually rolls into showrooms.
There's no exterior on show, likewise with what lies under the hood and in between the wheels. Instead, Volvo is showing off the XC90's interior – and words can hardly do it justice. Whereas Volvo interiors have always been clean and functional, its floating center stack design – though aging well – is hardly the last word in user-friendliness any more. What's Volvo to do? Throw it all out and take inspiration from cars that cost twice as much. The Swedes have done away with clusters of tiny buttons and myriads of controls. Instead, a large, Tesla-like screen dominates the dash, surrounded by rich leather, wood and presumably premium plastics. The gear shifter is an elegant crystal affair, produced by bespoke Swedish glassworks company Orrefors. Tiny Swedish flags adorn the fine stitching on the leather seats. Norse God is in the details, apparently.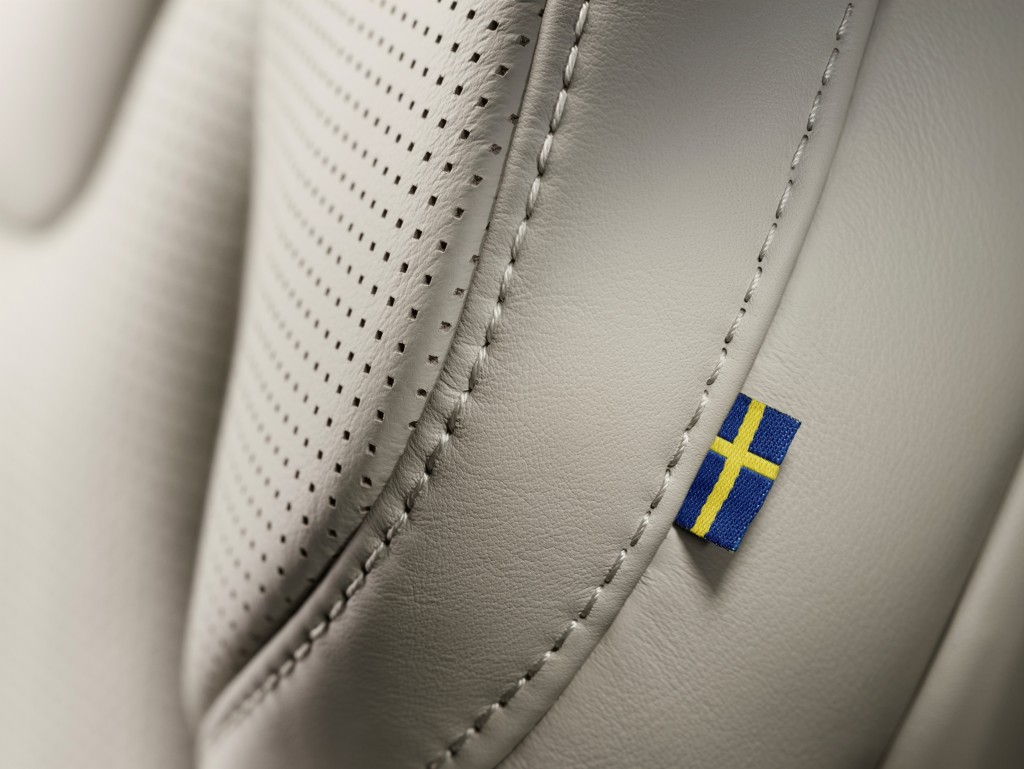 So, luxury would seem to be present. It's also set to be one for the digital crowd, too. A new version of Volvo's excellent digital display is nestled behind the steering wheel, while that massive center screen will debut a new infotainment system, one hopefully more intuitive that Volvo's current, somewhat obscure software. Volvo promise access to a range of Internet applications, while their partnership with Apple for its CarPlay service should enable those with iOS devices to get better connected when on the move. Boosting tech credentials is four-zone climate control, complete with a digital display between the front seats for rear passenger. Those in the front can benefit from optional ventilated and massaging seats, while powered seats come as standard.
Comfort is also a top priority. Volvo claims the new seats are designed to resemble the human spine, with an emphasis on ergonomics which will hopefully iron out back ache and long-haul fatigue. For those left to the back seats, second row occupants can expect greater space as the previous bench has been replaced with three individual seats that can recline and slide to offer greater legroom or increased trunk space. The current XC90's third row is very much a child-only option, but with this new model, Volvo claim adults up to 5'7" can comfortably sit in the back without complaint, so you can take 7 adults in comfort – provided you have two short friends who don't mind sitting together. A new method of entry and exit is also present, which should make climbing into the rear a little more elegant for those attempting it and a little less amusing for those watching. For the lazy owner, power-folding can also be specified, making the decision between trunk space and a third row even easier.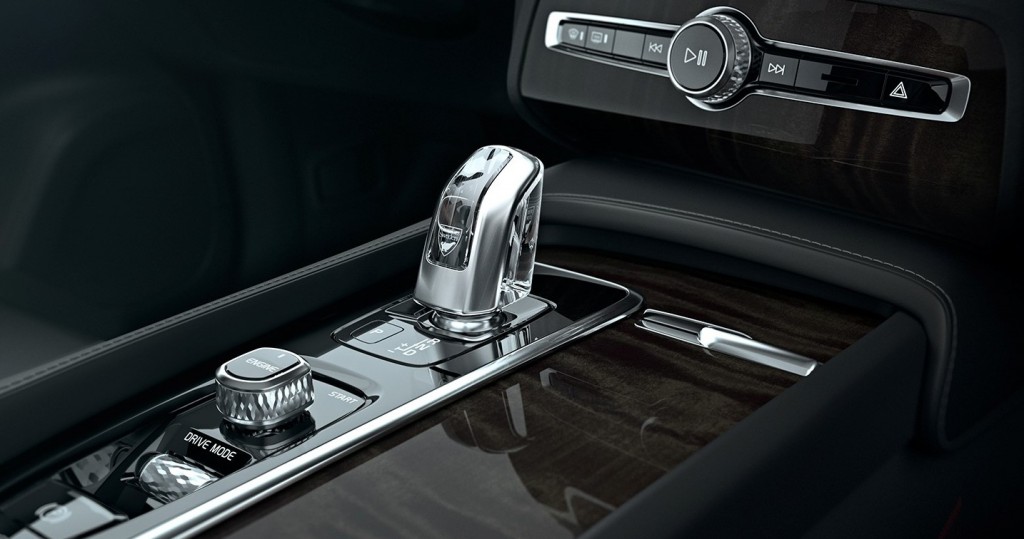 Overall, it's a dramatic departure from the rapidly aging current XC90, whose overall design has remained largely the same since its introduction at the start of the millennium. With such an obvious focus on premium design and materials, it will be interesting to see if the new XC90's price takes a marked step up from its current starting point of $39,700. The Range Rover Sport and BMW X5 offer premium interiors and 7 seats, both starting around the $60,000 mark. If Volvo is looking to push the XC90 upmarket, we could be in for some serious sticker shock.
Sadly, such speculation will continue until we have a finalized spec sheet in our hands. Volvo promises that the XC90's guts will be spilled for the world to see starting mid-July July, while the much-anticipated exterior will finally make itself known in August. In the meantime, we'll keep waiting as the Swedish automaker's marketing team carries on their cruel campaign of withholding.