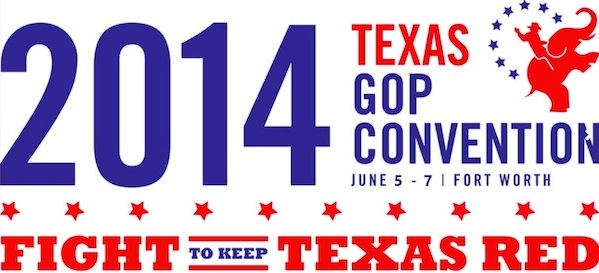 Gay Republican groups are denouncing the Texas Republican Party for refusing to allow their official participation at the party's annual convention next week.
At a press conference this afternoon, Log Cabin Republicans and Log Cabin Republicans of Texas joined with Metroplex Republicans to call on the state's Republican Party to allow the groups booths at the Texas GOP convention to be held June 5 to 7 in Fort Worth. The groups were denied an official presence at the convention due to the state party's official platform.
Several attempts to secure a booth at the convention have been denied, said Log Cabin Republicans of Texas Chairman Jeffrey Davis, even though the organization has found support within the party as Texans evolve on LGBT rights. "We deserve to occupy a booth just like anyone else, and it's time that the Texas GOP's hypocritical policies and procedures are replaced by new ones that match the general opinion of Texan Republican voters," Davis said in a statement.
In 2012, the Texas GOP adopted a platform that proclaims, "We support the definition of marriage as a God-ordained, legal and moral commitment only between a natural man and a natural woman, which is the foundational unit of a healthy society, and we oppose the assault on marriage by judicial activists." The platform also calls for amending the U.S. Constitution to ban same-sex marriage nationwide.
On the issue of homosexuality, the platform states:
We affirm that the practice of homosexuality tears at the fabric of society and contributes to the breakdown of the family unit. Homosexual behavior is contrary to the fundamental, unchanging truths that have been ordained by God, recognized by our country's founders, and shared by the majority of Texans. Homosexuality must not be presented as an acceptable "alternative" lifestyle, in public policy, nor should "family" be redefined to include homosexual "couples." We believe there should be no granting of special legal entitlements or creation of special status for homosexual behavior, regardless of state of origin. Additionally, we oppose any criminal or civil penalties against those who oppose homosexuality out of faith, conviction or belief in traditional values.
According to Gregory T. Angelo, executive director of Log Cabin Republicans, the exclusion of a "literal seat at the table" for gay Republicans at the convention speaks to a deeper issue that threatens to turn Texas blue.
"Make no mistake: This isn't about disagreements we may have on civil marriage; this isn't about the party platform — this is about an anti-gay wing of the party that hates gay people so much they can't even stand to see us acknowledged as a necessary part of a winning Republican coalition," Angelo said in a statement. "At a time when Democrats are working overtime to turn Texas from red to purple and then a vibrant blue, now is not the time for the politics of subtraction and division in the GOP; it is time for addition and multiplication. The Texas State GOP and its leadership ignore that advice at their peril."
Last February, a federal judge found a constitutional amendment approved by Texas voters in 2005 defining marriage between a man and a woman, as well as portion of Texas Family Code, denies same-sex couples equal protection and due process rights under the Fourteenth Amendment of the U.S. Constitution. The ruling was appealed to the 5th Circuit Court of Appeals. 
At the time of the appeal, Gov. Rick Perry (R), who is defending the state's marriage ban, blasted the ruling as "yet another attempt to achieve via the courts what couldn't be achieved at the ballot box."