35. Dubstar – Disgraceful (1995)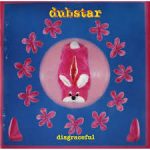 Produced by Stephen Hague and Graeme Robinson, British trio Dubstar's debut album Disgraceful is trippy electronic pop with one strong melody after another sung with grace and charm by vocalist Sarah Blackwood. The whimsical soundscapes are primarily the work of Steve Hillier, who wrote most of the album's material with assistance by guitarist Chris Wilkie. "Stars" is charming, as is the frenetic synth-pop "Anywhere." "Elevator Song" is a high-energy piece with a world-music flavor. "The Day I See You Again," which has a much darker vibe than most of the album, is a definite high point. Arguably the finest moment on the album is the trio's absolutely transcendent cover of Billy Bragg's "St. Swithin's Day." The combination of the trippy beats, jangly guitar and Blackwood's poignant and expressive vocal is nothing short of magical; Disgraceful is worth picking up for "St. Swithin's Day" alone, but fortunately the rest of the album is great as well.
34. Erasure – Cowboy (1997)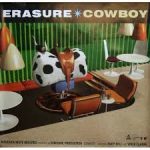 All too often, when it comes to pop music in particular, an album's lasting impact is highly dependent on its commercial success. That's a shame for albums that might not do well commercially for a variety of reasons, but are still great records. There is no better example in the '90s than Erasure's stellar 1997 release Cowboy. Although the lead single, the opulent ballad "In My Arms," was a moderate hit in America, the album struggled to a meager #43. Folks don't know what they're missing. Cowboy is Erasure at their best — terrific pop songs, Vince Clarke's imaginative electronics, and of course Andy Bell's unparalleled powerhouse vocals. Every single track is strong and commercial enough to have been a potential single. Standouts include the frenetic dance/pop "Don't Stay Your Love is Killing Me," the sublime R&B-influenced "Reach Out," and the brilliant dance/pop opener "Rain." The 90's were a strong decade for Erasure, and arguments could be made for each of their releases being the best (1991's classic Chorus, the euphoric pop of 1994's I Say, I Say, I Say, and the moody electronic experiments of 1995's excellent Erasure), but Cowboy's got it all. Every track is a winner, and it's Erasure in their purest form. 
33. a-ha – East of the Sun, West of the Moon (1990)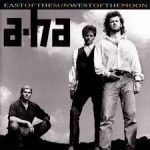 Norwegian trio a-ha opens their fourth album with the sound of rain, a clash of thunder, and then beautifully rich harmonies on their cover of The Everly Brothers' "Crying in the Rain." It sets the stage for an album of sterling pop craftsmanship. The dramatic title track, "East of the Sun," in particular boasts some of the finest vocals Morton Harket ever recorded. There are perfect pop songs like "Slender Frame," which features a scintillating electric/acoustic guitar solo, the lovely "Early Morning," "I Call Your Name," and "Waiting for Her." The band also shows their edgier side on tracks like "Sycamore Leaves" and "Cold River." East of the Sun, West of the Moon was an auspicious start to the '90s for a band who not only escaped the '80s, they did so stronger than ever. East of the Sun, West of the Moon hit #1 in the band's native Norway, and also did well throughout Europe. It didn't catch on in America — where the public is still trying in vain to hit that high note on "Take on Me" — but the rest of the world understood that a-ha was more than one iconic '80s single. East of the Sun, West of the Moon is arguably the strongest album of their career; the songwriting is top-notch, the vocals are spellbinding, and the band is at their finest.
32. Destiny's Child – The Writing's On the Wall (1999)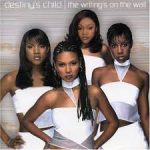 With precision harmonies, funky beats and plenty of attitude, Destiny's Child broke through to massive success with their second album, The Writing's on the Wall. Razor-sharp singles like "Bills, Bills, Bills," "Jumpin', Jumpin" and of course the Grammy-winning chart-topper "Say My Name" combined the ladies' vocal talents with rapid fire lyrics that resonated with young women (and men) everywhere. The musical vibe is stripped-down and tight. The album landed five Grammy nominations in total, and ended up selling in excess of 6 million copies in the U.S. alone. There are a couple notable guest appearances — Missy Elliott appears on "Confessions" and on the sensual "If You Leave" they collaborate with the guys of popular R&B group Next. There were a lot of cooks in the kitchen on this record — no fewer than 17 producers are credited, and there are also a plethora of songwriters. But somehow, someway, they happened upon the right formula, and that really is a testament to the talents of Beyoncé Knowles, LeToya Luckett, LaTravia Roberson and Kelly Rowland. If they hadn't been able to pull it off, nobody would have cared.
31. Cher – Believe (1998)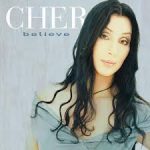 Cher really stands alone when it comes to the number of comebacks for a pop icon. (Sorry Madonna, you're not there yet). The thing is… she's never really gone away; some albums are simply more significant and successful than others. In 1998 she reached a career pinnacle with her outstanding dance/pop collection Believe, with an irresistible dance anthem as a title track that rode all the way to #1 and earned a Grammy nomination for Record of the Year.  She landed no fewer than FIVE major dance-floor smashes from this album: "Believe," Runaway," "All or Nothing," "Strong Enough" were all ubiquitous on the dance floor, and her Latin-flavored "Dov'e L'amore" is one of the best pop songs she ever recorded. Believe is a sterling collection of dance/pop infused by boundless energy that is simply a joy to listen or dance to. Over a career as long as hers sometime you win some, sometimes things kinda go off the rails… but at 68, she is still touring and packing arenas. Cher is a pop icon for the ages, and Believe is one of her biggest musical achievements. It captures a certain time like no other album for millions of fans.
30. October Project – October Project (1993)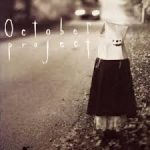 October Project's 1993 debut album begins with some reverb-drenched piano chords buried in strings, then Mary Fahl starts singing and that's when it becomes magic. Her rich contralto is the perfect instrument for the melodic but dense and slightly murky songs that make up October Project. "Bury My Lovely" starts with the intense, cinematic vibe, and then comes the marvelous "Ariel", which also sounds like the opening theme to some powerhouse drama. Producer Glenn Rosenstein and Engineer Jay Healy get an incredible wall of sound out of the combination of Fahl's dusky voice, which has an unusual and naturally theatrical tone, and the band's lush instrumentation. One key track is "Return to Me," which begins with Fahl singing over a haunting organ and bits of percussion, before the harmony vocal and rhythm guitar kick in and the song swells into vastness. "Where You Are" and "Walls of Silence" are also achingly beautiful. Fahl's emotional vocals, some great instrumental performances and soaring melodies make for debut album of rare power and grace.