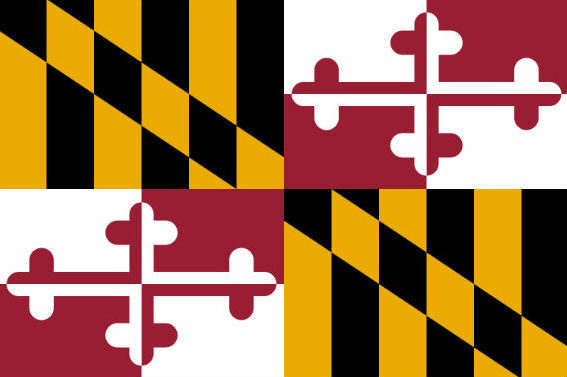 Supporters of LGBT equality in Maryland are celebrating a hard-fought victory after opponents of a transgender nondiscrimination bill failed to turn in the requisite number of signatures needed to put them on the path to placing it on the ballot in hopes of eventually overturning it. 
The measure, known as SB 212 or The Fairness for All Marylanders Act, was signed into law by Gov. Martin O'Malley (D) on May 15 and is slated to go into effect on Oct. 1. When the bill goes into effect, it will be illegal to discriminate against transgender people in employment, housing, credit and access to public accommodations based on their gender identity or expression in the 20 counties currently lacking such protections. Gender-identity discrimination is already prohibited in Baltimore City, Baltimore County, Howard County, Montgomery County, and the city of Hyattsville. 
Opponents had hoped to force the measure onto the 2014 ballot, in hopes of overturning it, or, at the very least, forcing supporters of the law to mount a costly campaign to defend it at the ballot box, as they did in 2012 following passage of Maryland's marriage equality law. Under the guidelines set forth by the Maryland Board of Elections, opponents needed to collect 55,736 signatures of registered voters in total, with 18,579 of them – or one-third – submitted to the secretary of state by May 31, and the remaining 37,157 submitted by June 30. The conservative activists had been trying to build support for a referendum by using the website Mdpetitions.com, which exists to make it easier for people to collect petition signatures needed to force a referendum by helping them ensure their signature matches the voter registration information on file with the state. 
The founder and chairman of Mdpetitions.com, Del. Neil Parrott (R-Washington Co.), said in an email to supporters that opponents of the measure had collected about 17,500 signatures to repeal it, falling just over 1,000 signatures short of their one-third goal. On the Mdpetitions website, Parrott claimed to have collected over 6,000 signatures in the last two days prior to the midnight deadline on May 31. According to a county-by-county breakdown posted on the site, opponents collected the most signatures – 3,688 – in Washington County, with Anne Arundel (2,386), Baltimore (2,314), Montgomery (1,989) and Carroll (1,236) counties rounding out the top five jurisdictions. Opponents were only able to collect 326 signatures in Baltimore City, and even fewer in the nine counties along the state's rural Eastern Shore region. Dorchester and Somerset counties tied each other for the least amount of signatures collected, 40 in total.
"It is difficult to come this close and then fall short, and yet we know that it was only through this effort that people became aware of the effects of this bill," Parrott wrote in an open letter to supporters. "The press certainly was not spreading the word. YOU did that."
Parrott also insisted that the so-called "Bathroom Bill" – the derogatory name given by opponents to The Fairness for All Marylanders Act – "will let men in the women's bathroom and vise (sic) versa if they simply claim to feel like the opposite gender." He also repeated another claim that opponents have consistently made: that the bill will have the side effect of allowing sexual predators to enter bathrooms, locker rooms and shower facilities and do harm to others. Parrott encouraged opponents to work against the re-election of legislators who voted for the bill, posting a list of their names on the website and telling his followers that the law can be repealed by new lawmakers in the next legislative session. 
"Our goal at Mdpetitions.com is to listen to you and to give you a voice in your government," Parrot wrote. "People overwhelmingly asked us to petition the 'Bathroom Bill,' and we did. Most people did not even know about the bill, let alone how it will impact our safety and privacy. However, when people heard about this issue, the most common response was, 'Seriously?' …and they were willing to sign. Our biggest disappointment is that word spread too slowly to make this first deadline…We are disappointed with tonight's results…Let's take this frustration and turn it into determination to take the next step. We want to encourage everyone to work hard to help elect local and statewide candidates who will work hard for common-sense." 
But despite Parrott's cheering on of opponents, the repeal effort had already faced an uphill battle. Unlike many of the issues that landed on the ballot in 2012 – including a controversial redistricting plan, a statewide version of the DREAM Act granting undocumented immigrant students the right to qualify for in-state tuition rates at state colleges and universities, the expansion of gambling, and marriage equality – support for nondiscrimination protections for transgender people enjoys overwhelming support from Maryland residents. According to a poll by Goucher College from March, 71 percent of Maryland residents support expanding the state's nondiscrimination laws to include gender identity, while only 20 percent are opposed. Support is lopsided among all groups, including among Republicans, who back expansion by a 60-27 margin. 
Equality Maryland, the group that spearheaded the Maryland Coalition for Transgender Equality (MCTE), an organization comprised of 50 different community, civic and religious groups supporting the transgender rights bill, released a statement celebrating the victory. 
"We finally get to really celebrate this momentous achievement!" said Carrie Evans, the executive director of Equality Maryland. "Thank you to all of the amazing volunteers who worked diligently over the last six weeks to educate voters on this law. We had supporters across the state standing right next to petition gatherers and we saw first-hand voters change their minds and not sign the mean-spirited petition. While some criticized our approach, we felt an obligation to the thousands of transgender Marylanders and the people who love and support them do everything in our power to defend it, not just be quiet and wait to see what happens."
Evans's comments referenced a disagreement between some supporters of the transgender rights law as to what would be the best way to approach signature gatherers. MCTE had been touting its "Stand for Fairness" educational campaign, which was initiated in April, prior to O'Malley's signature, in order to defend against scaremongering tactics employed by or misinformation being spread by opponents. As a result, MCTE adopted a much more active stance on engaging potential signatories to the petition, asking its supporters to be the coalition's "eyes and ears" and encouraging some supporters to confront signature gatherers and registered voters by explaining what The Fairness for All Marylanders Act actually does.
Other supporters, namely those affiliated with Gender Rights Maryland (GRMD), the state's top transgender rights advocacy organization, had criticized MCTE's approach, pointing to victories won by GRMD in Baltimore and Howard counties as evidence that not drawing attention to the issue – and not directly engaging opponents – is the path of least resistance. In Howard County, opponents failed to even mount an attempt at repeal, and in Baltimore County, a repeal attempt failed to gain the necessary amount of signatures required for a county-wide referendum. 
"It's over," Dana Beyer, the executive director of GRMD, said in a statement. "Trans persons become equal citizens in Maryland on October 1st, after two decades of fighting for acceptance. As we saw after passage of the Baltimore County bill in 2012, the opposition simply isn't there, as evidenced by the Goucher poll showing 71 percent support for the law. Now we can get to work improving the lives not only of the trans and gay communities, but all Marylanders who deserve their fair share of economic opportunity."
Beyer is also a candidate for the District 18 seat in the Maryland Senate, and is challenging incumbent Sen. Rich Madaleno (D-Montgomery Co.) from the left, earning the endorsement of organizations like Progressive Neighbors, while Madaleno, the chief Senate sponsor of The Fairness for All Marylanders Act, has been backed by Equality Maryland PAC. Beyer's candidacy, in particular, rankled some members of the political establishment and some transgender activists affiliated with Equality Maryland, highlighting the existing rift between MCTE and GRMD.
In a statement put forth by MCTE, Madaleno said he was "finally able to exhale" after it was revealed opponents of the transgender rights law would not be successful in their push for a referendum.
"While it was gratifying to see this law pass the General Assembly and to watch the Governor sign it, we all knew that it was not a done deal until we saw whether opponents could muster up signatures," Madaleno said. "I am grateful for the work that Equality Maryland and others did to help stop people from signing the petition. The time for attacking principles of basic fairness for Marylanders has passed."