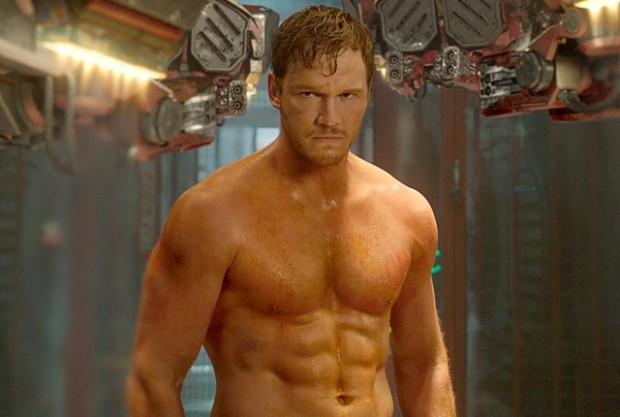 If ever a film could be described as a risky proposition, Guardians of the Galaxy would be it. Despite being handled by Marvel — who have made it their mission to spin every summer into a lucrative box office revenue stream — a film about Andy Dwyer teaming up with a tree and a raccoon to fight evil in space is certainly something rather left-of-field for an industry all too comfortable with playing it safe.
Mercifully, what director James Gunn has crafted is a film that manages to stand-out from — and in many cases is better than — the superhero films it shares celluloid space with in Marvel's film catalogue. Guardians of the Galaxy (




) takes itself a lot less seriously than Marvel's other franchises — Joss Wedon's Avengers deftly mixed witty dialogue and action, but it was still inherently somber in tone. Guardians instead blends comedy, action and emotion into a good old-fashioned sci-fi romp. It helps that the traditional "superhero gains awesome powers, uses them to fight evil, faces big bad, almost succumbs to big bad but ultimately triumphs" formula we've see so frequently of late takes a back seat here.
Indeed, the majority of the film is spent establishing the main characters, led by the eminently likeable — and newly rugged – Chris Pratt as Peter Quill. Quill, taken from Earth as a child, roams the galaxy, bedding women and stealing artifacts to sell to the highest bidder. Pratt is perfect for the role, making a potentially unlikeable character someone whom the audience can happily champion. It helps that his supporting cast are perfectly balanced. Gamora (Zoe Saldana) offers a powerful, righteous counterbalance to Quill's tomfoolery. Drax the Destroyer (wrestler Dave Bautista) is a Hulk-esque mountain of muscle, who seeks revenge for the death of his family. Bradley Cooper lends his voice to Rocket, a raccoon bounty hunter, skilled in both wise-cracking and weaponry. Rounding out the group is a humanoid tree (Vin Diesel) who offers more emotional depth than the entire Twilight saga with just the words "I am Groot."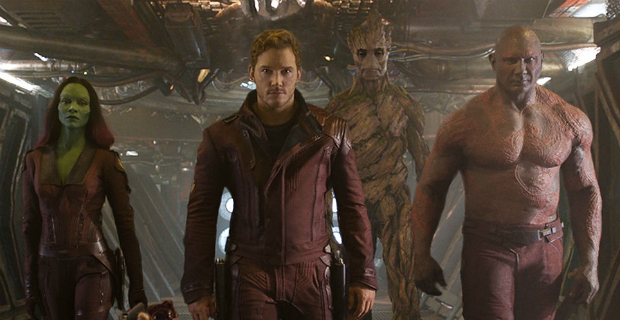 The main plot, that of an ancient weapon which holds the power to destroy whole worlds and the religiously insane Ronan (Lee Pace) who wishes to wield it, falls to the wayside as we watch this ragtag group of individuals learn to cope with, and ultimately befriend, one another when they realize they must work together. The characterization and dialogue sparkles in a way only the dazzling special effects can match. The whole film feels alive, buoyant on the energy of its main cast and an excellent soundtrack that plays like a greatest hits compilation of the '70s and '80s.
Guardians of the Galaxy's unconventional premise may not sound like a recipe for success, but it ultimately revels in its ridiculousness. Even if the plot can occasionally get away from it, it remains an utterly joyful experience, devoid of the slightly cheesy, soapbox nature of some of Marvel's more pompous leading characters. If you only see one blockbuster this summer, I can't recommend Guardians enough.
Image Credit: Marvel / Disney
Get the best of Metro Weekly! Subscribe to our Daily Blast!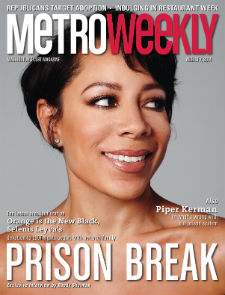 Our daily emails are personally curated by our editors and feature a wide range of news, features, reviews and interviews. Don't miss out on any of our award-winning content -- from news to arts, cars to tech, food to fitness, we've got it all!
Features!
Breaking News!
Win CDs and Tickets!
Special Exclusive Offers!
We respect your privacy and never share your email with a third party.