Jared Lee: 2nd Runner-Up
2013 Coverboy of the Year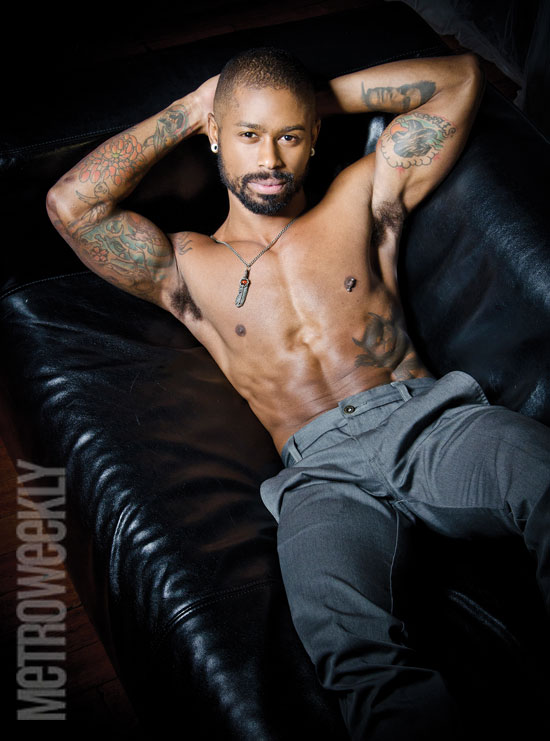 Jared Lee
(Photo by Julian Vankim)
In his previous interview with Metro Weekly, Jared Lee said his life's philosophy was "Don't be an asshole." But that's not a hard task for the 27-year-old Baltimore resident, who comes across as eminently likable the moment he shakes hands and introduces himself.
Born and raised as in a conservative Baptist family in Virginia's Hampton Roads region, Jared excelled in sports, particularly soccer -- he earned All-State honors his senior year -- and went to play for Hampden-Sydney College, a small all-male institution in Farmville, Va. During that time, he was very closeted.
Relating the story of his first gay club experience, Jared says it was both eye-opening and surprising, because he had only ever seen stereotypical glimpses of gay life on TV, only to find himself smack-dab in the middle of a bunch of shirtless gay boys dancing to Robin S.'s "Show Me Love" at the Wave, a gay club in Norfolk, Va.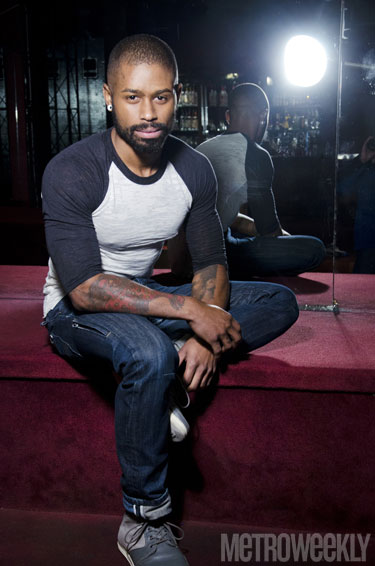 Coverboy: Jared
(Photo by Julian Vankim)
"It was a very weird feeling," he says. "It was a mix of 'Everything is right with the world' and kind of overwhelming -- but in a good way."
Jared still plays soccer for recreational leagues in Baltimore and D.C. to keep his competitive edge. But he has also gotten into aerial silks, an athletic activity that fuses artistic expression with physical exertion requiring tremendous amounts of upper body strength, where performers hoist themselves into the air via two long cables of silk before completing acrobatic moves.
"There's a proper way, once you've climbed to a certain height, you can hold yourself up," he says. "There's a way you can wrap your foot in the silk, and a basic technique is to fall into a split once both your feet are wrapped independently."
"It' a lot like origami, because it's a lot of remembering different wrapping techniques for your hands and feet," he adds.
A graphic designer who one day hopes to become an art director for a fashion house or magazine, Jared devours fashion magazines and books on graphic design and typography. He recently quit his full-time job to focus more on his art, and plans to soon move to New York to break into the fashion and design world.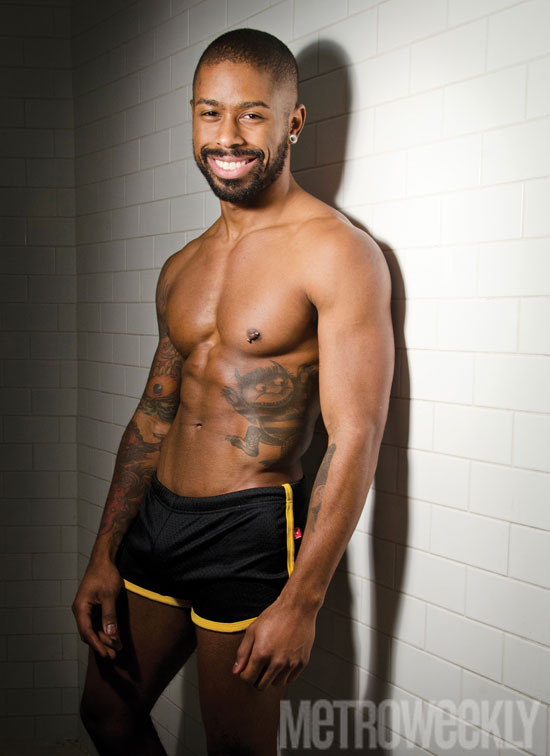 Coverboy: Jared
(Photo by Julian Vankim)
"Getting back to my artwork was one of my biggest triumphs," he says of his long-term plan to return to the Big Apple, where he once did a four-month internship. "I needed incentive to get back to it, because I had become complacent. I'd done well for myself and didn't want for anything, but I wasn't challenging myself."
While he saves up money for his planned move, Jared can be spotted bartending at Baltimore's Grand Central nightclub on weekends. A self-described "foodie" who abandoned his microwave to stop it from "nuking" the nutritional value out of his food, Jared's ideal first date would be going out to eat and enjoying an engaging conversation about music, art or movies.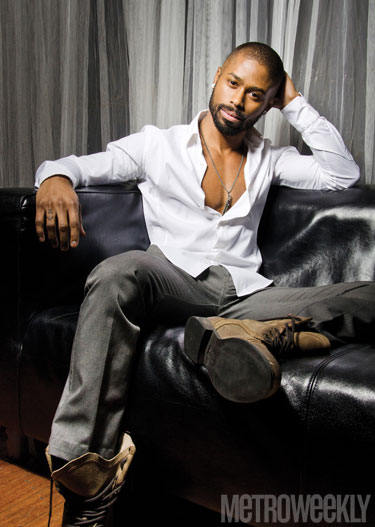 Coverboy: Jared
(Photo by Julian Vankim)
"I love going to restaurants," he says. "I think that in a restaurant setting it's easier to sit down and talk to somebody and see them unplugged from other distractions."
And, yes, that would include the dreaded cellphone.
"That's my pet peeve," he says. "If somebody were to take their phone out while I was on a date with them, I'd be irritated."
With a weakness for bearded or scruffy men with dark features and light eyes, Jared's dated men of different ages, weights and races.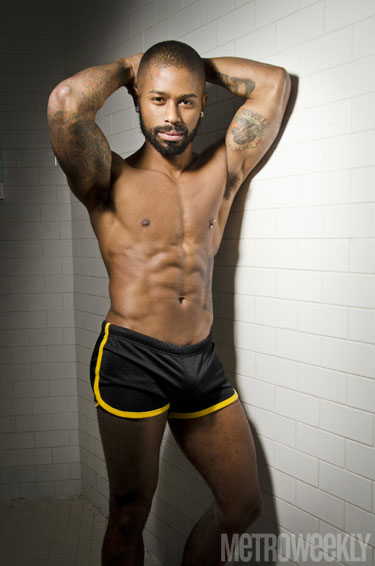 Coverboy: Jared
(Photo by Julian Vankim)
"I think it's very boring to date somebody who looks like yourself, and does what you do, and doesn't bring any kind of harmony or balance to the relationship or to your life," he says.
While Jared is not currently dating anyone, a potential suitor could always try to tempt him by ordering him a gin and tonic or bourbon on the rocks. "I'm very purist when it comes to spirits, because I have this obsession with the old-school bartending era," he says. "I appreciate the old-school cocktails. I just don't like the sugary sweet stuff. If it's blue or green, I'm not going to drink it."
Jared is appreciative of the many friends and acquaintances who supported him in his bid to become Metro Weekly's Coverboy of the Year. "I've had a lot of people come up to me and tell me they voted for me," he says. "It's been a really great opportunity, and it was a good win for the Charm City."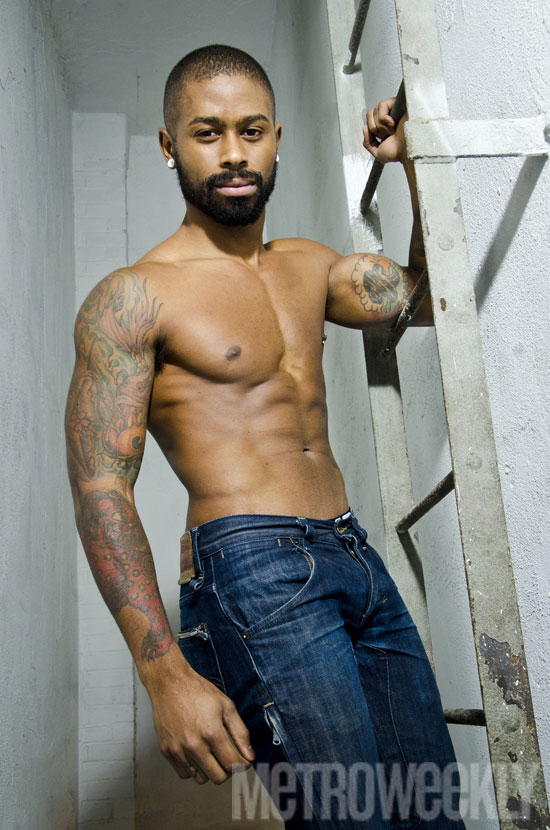 Coverboy: Jared
(Photo by Julian Vankim)

---