Coverboy: Shane
Son of the Shore
(Page 4 of 4)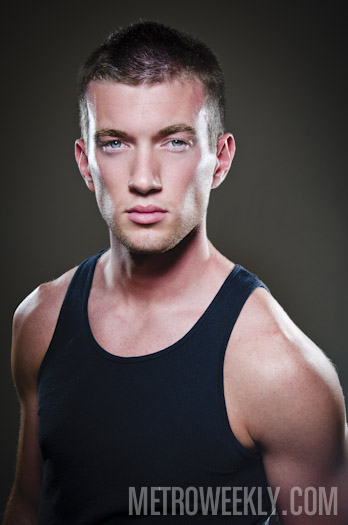 Shane
(Photo by Julian Vankim)
What's your favorite food to splurge with?
Cheesecake. Any kind. I probably got that from watching The Golden Girls.
What's your favorite season?
Spring, because of the weather.
What kind of animal would you be?
An aphrodisiac, like an oyster.
What kind of plant would you be?
A thorn bush with some flowers on it.
What kind of car would you be?
A Mercedes G-Wagen.
What are you most grateful for?
My two best friends, Aubrie and Jana, from home. They've been through thick and thin with me, and we have so much fun together.
What's something you want more of?
Muscles would be nice. College credit. I'm so over school right now.
State your life philosophy in 10 words or less.
Those who mind don't matter. Those who matter don't mind.
---