As part of its 11th annual celebration, the Youth Pride Alliance is honoring three allies who have contributed to the well-being and growth of GLBTQ youth: Darlene Nipper, Cheryl Specter and City at Peace.
These allies will be recognized for their contributions at a special reception in their honor Friday, April 20, at the Toutorsky Mansion, 1720 16th St. NW, from 7 to 9:30 p.m. Tickets are $25 prior to the event, and $30 at the door. This event is for attendees 21 and over.
Darlene Nipper


---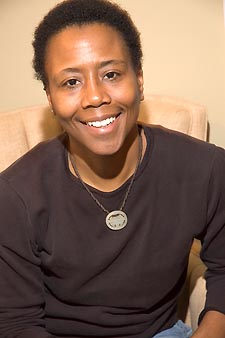 Darlene Nipper
A vacation getaway for most might mean jetting to Europe or tequila shots in Cancun. For Darlene Nipper, a recently ordained minister, it's a chance to continue her path to enlightenment, spending days at an Indian ashram as the February news of her departure from the mayor's Office of LGBT Affairs spread. As an appointee of the previous administration, she says she fully expected to leave the position when Adrian Fenty — or anyone else, for that matter — became the city's new mayor. Above the political fray, she pondered existence on the other side of the world.
"This place was so small and remote, but I did find beautiful people to communicate with," she says. "It was fantastic. It was a wonderful experience. It was all about the meditation and mountain walks."
But while Nipper may be evolving to a higher spiritual plane, one thing that remains constant is her devotion to youth. That devotion has manifested itself in her association with the National Youth Advocacy Coalition and the Sexual Minority Youth Assistance League. More importantly, it led her and her partner to informally adopt a teenaged lesbian in need of support.
"She's brought this new energy into our lives," she says of her daughter, now an adult. "I smile just thinking about all the drama, all the scenarios that have been brought into our lives, but all it's really taken from us is a minute to hear what's going on in these young people's lives. … I know what my daughter has done for me. She's helped me understand the world."
True to her values, Nipper worries aloud that she could be doing more.
"In a personal way, it's been about giving these young people in our lives examples of people who've gone from questioning to thriving in our identity. That's good, but I feel like it's never enough…. I just don't think we — myself and our community — do enough for youth."
That's one reason she says she's so excited about being honored as a Youth Pride Alliance Ally: "I hope to use this as an opportunity to encourage others, and to be reignited…. It's important for me to make sure no child is left feeling unsure, the way I was." — WOB
Cheryl Spector


---
Cheryl Spector
Cheryl Spector is a lot like a superhero.
By day she's an executive secretary for the federal government, by night she's fighting for AIDS awareness and gay rights. The 49-year-old Arlington resident even wears a costume while performing among Washington's nightlife community as "Dick Hurtz Bottoms," a drag-king persona she created several years ago.
And just like Superman, Batman and other caped crusaders, Spector's drive to make the world a better place stems from a tragedy: the 1985 suicide of her older brother Stan, who was gay and had AIDS.
"That's what got me involved in activism," Spector says of her brother's suicide, recalling the conversation she had with him in which he told her he was sick.
"We were at my brother Martin's wedding in Colorado… and Stan said to me, 'I don't like these family reunions.' I said 'Why?' He said, 'I don't know how many more I'm going to be able to go to."'
Spector, a native of Toms River, N.J., who came to Washington to study Spanish and broadcast journalism at American University, had originally heard of AIDS, while working for a news channel in 1981.
"I read the first piece of wire copy that came off saying that five men in San Francisco died of GRID [Gay Related Immune-deficiency Disease], and I thought about it because I didn't know Stan was gay at the time, and I didn't know I was gay at the time. I remember thinking, 'I wonder if this is ever going to be big'," she says. "Little did we know.
"Back in '84 they were grasping at straws," she adds. "They didn't know what this blood thing was."
Two years after her brother's death, Spector found herself in a Baltimore office as a member of the D.C. Host Committee, a group planning the 1987 March On Washington for Lesbian and Gay Rights.
"I felt an energy in that room that was tangible. I felt an anger in that room about AIDS that was tangible. I could see people starting to lose people in their lives," she says.
"The anger was brewing, the energy was brewing, this march was going to be big and I needed to be a part of it…. It was that feeling that got me fired up."
She's played an active role in Washington's gay community since: Spector co-founded Oppression Under Target (OUT/DC!), and has been involved with the Arlington Gay and Lesbian Alliance, Servicemembers Legal Defense Network, the Human Rights Campaign, Whitman-Walker Clinic's Max Robinson Center, the Rainbow History Project and a string of other organizations.
And when she's not participating in a gay or AIDS-related event, chances are Spector is still there, documenting Washington's gay history by videotaping it, a tradition she started in 1993 that has resulted in more than 500 videotapes.
"Eight million tapes later," she laughs. "I have the most comprehensive archive of this community in existence."
Spector, who was born Jewish but raised in a secular household, identifies as "bi-faithful." She practices Christianity and Judaism, and wears a necklace of the Star of David with a cross in the middle of it. Spector serves on the committee of the Wellness Center of the Metropolitan Community Church of Washington, where she is a member, and also regularly attends Bet Mishpachah, a congregation for GLBT Jews in Washington.In a way religion has become her Fortress of Solitude.
"My spiritual base has to be very solid before I can do anything." — YN
City at Peace | Elizabeth Gill


---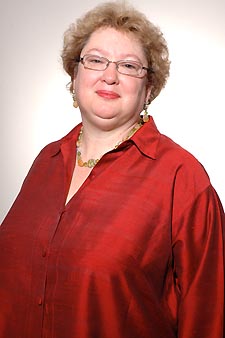 Elizabeth Gill
When talking with her husband about work, Elizabeth Youdin Gill is quick to point out that she's got the better job.
"You don't get any hugs," she reminds him. "I get hugs as a thank you and that's an amazing thing."
That's because Gill, 54, works with nearly 70 students throughout the year as the executive director of City at Peace, a youth-development program that uses theater, music and dance to teach and promote cross-cultural understanding and non-violent conflict resolution.
"We bring together young people from D.C., Maryland and Virginia, from a whole variety of backgrounds…and we bring them together to talk about the issues that they're facing, and the conflicts that they have," Gill says. "At the same time we're training them in performing arts, music, dance and theatrical skills."
City at Peace kicks off in September, and operates as an after-school program that is free, and open to anyone who passes tryouts that are held in May. According to Gill, 25 percent of the students there identify as GLBTQ.
The students involved with City at Peace are currently presenting No Clean Getaway, a play they wrote themselves, which Gill describes as several shorts stories that come together around one theme: "A struggle to find your own way, when adults in your life have suggested that there's only one way."
"This is an incredibly transforming and affective program that lets young people know that they're not alone [and that] they have allies in adults, and in each other, even though they may not look like each other, or may not come from the same background," Gill says.
Gill, a native of Teaneck, N.J., who came to Washington in 1978 to study at American University, says the City at Peace is a perfect example of how to be an ally to GLBTQ youth.
"We just treat them like people," she says.
"We don't serve only GLBTQ people, we serve young people, and some of them are GLBTQ, and some of them are not, and some of them are the opposite of not, some of them are nervous and afraid and feel threatened. We just take everyone from where they are and bring them together. I only wish more people treated people who aren't quite like themselves with the same acceptance."
It's an approach that's proven successful, Gill says.
"After 13 years, we have a real track record of success, taking young people who might feel hopeless, and showing them that there really is a way. And what happens is they turn around and become really contributing positive members of society, because our goal is to make them activist and engage citizen so that they'll help build a city at peace." — YN