Whether it's for piggies or Portobellos, everyone's got a reason to be calling wildfire this summer. We've been kissing the cooks ever since our ancient ancestors first mastered the art of fire, so don't let the outdoor weather pass with everything but the grill.
Nomadic Knock-Out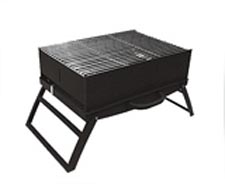 Bayou Classic Fold and Go
An on-the-go people need an on-the-go grill. Meet the Bayou Classic Fold & Go, with 266 square inches of grilling space, complete with a carrying tote. From backyard, to beach and beyond, there is now no excuse for not grilling every damn thing you put in your mouth this summer. Available online at www.bbq.com for $26.43.
Serious Scorcher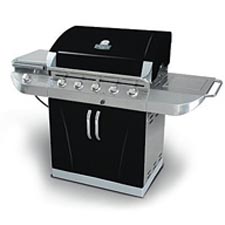 Char-Broil Quantum Series Five
With a limited number of days till the first snow, there's just no time to fool around. For those who take their grilling seriously, the Char-Broil Quantum Series Five-Burner Grill is up to the task. Direct heat, indirect heat, side burners, liquid propane, natural gas, second-stage booster rockets, GPS navigation — wait, scratch those last two. Still, with this baby, now you're cookin' with gas! Available at Lowe's for $499.
BBQ Baby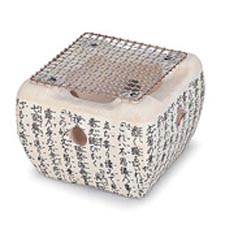 Japanese Hida Konro grill
If Hasbro's Easy-Bake came as a grill, it might look something like this cute cube from Japan. And just as that Easy-Bake bulb turned out genuine baked goods, the Hida Konro grill, carved from porous clay, really will grill food — just not that much at once. For the apartment dweller with only slight outdoors access, this Japanese gem may be just right. Measures 7 inches wide, 5.35 inches tall. Available online at www.korin.com for $35.50.