Michael Crawford has been hearing "I do" quite a lot lately. Mainly, it's when he's volunteering as a member of DC For Marriage, asking D.C. residents to sign a petition for marriage equality in Washington.
But not everyone is saying "I do."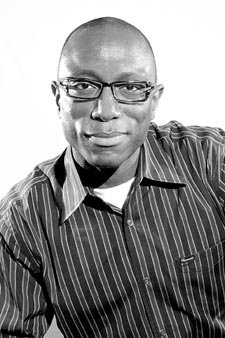 Michael Crawford
"There have been a couple of people who say 'No,' but they're very polite," Crawford says. Since launching the "I do in D.C." initiative on March 28 to gather signatures from those in favor of marriage equality, the effort has collected more than 1,000 signatures.
And Crawford is hoping the face-to-face discussions DC for Marriage volunteers initiate helps change the minds of those who oppose marriage equality, or persuades those who are still on the fence.
"We know that once people get to know us and put a human face on gay people and same-sex couples, then they're more likely to support our being treated equally."
Beyond friendly faces asking Washingtonians to support marriage equality, a new study may also change minds: "The Economic Impact of Extending Marriage to Same-sex Couples in the District of Columbia."
The study was released earlier this month by the Charles R. Williams Institute on Sexual Orientation Law and Public Policy at the University of California, Los Angeles.
According to the report, "Extending marriage to same-sex couples will boost the District of Columbia's economy by over $52.2 million over three years, which would generate increases in local government tax and fee revenues by $5.4 million and create approximately 700 new jobs."
Christopher Ramos, a research assistant on law and public policies at the Williams Institute, says the D.C. study is the 20th report the institute has done on the economic impact of marriage equality. Other reports have studied, among many other states, Vermont, Iowa, Massachusetts and Connecticut, the four states at the forefront of marriage equality.
"I think a lot of times when legislators are proposing marriage legislation, marriage equality, they do run into this argument of the cost of it," Ramos says. "Our basic goal would be to show that there will not be a cost, and actually states will benefit from a large economic windfall."
Ramos says the D.C. study was requested by Councilmember David Catania's (I-At large) office, and that it is based on data from Massachusetts and the fiscal impact on that state from 2004 to 2007, during the first three years of marriage equality. Catania, who is gay, has spoken about the possibility of his introducing marriage-equality legislation in the City Council. He did not respond to request for comment on the study, paid for by the Williams Institute, by Metro Weekly deadline.
According to the report, researchers studying Washington also took into account Connecticut, "along with the brief period in which California opened marriage to same-sex couples (June to November of 2008)."
To make the study specific to the District, the Williams Institute focused on tax revenue: $4.8 million in sales-tax revenues and hotel-tax revenues; marriage-license revenue, which the study estimates would be about $650,000; and the impact of "overall wedding spending."
"To calculate the overall wedding spending," says Ramos, "we looked at surveys and data from Destination DC, which is the city's main marketing and tourism organization, and we looked at a variety of factors: average spending per visit, and average number of nights, what they call 'person stays.' We also used average wedding spending for D.C. from a private organization called the Wedding Report. That's how, sort of, we calculate new spending."
The institute predicts about 1,900 local couples would tie the knot, and that approximately 12,600 couples would come from outside Washington to marry.
"These couples will primarily come from New York, where they are likely to have their marriages recognized, and from high-tourism states based on the District's tourism data," the study states.
Crawford says the D.C. study is consistent with what the Williams Institute has found in other states: that enabling same-sex couples to either marry, or to have their marriages recognized would likely provide great financial benefit.
"Think about it: There are only four states that allow marriage right now. If we were to allow full marriages actually in the District, then we would be a regional area where people would want to come and get married," he says. "It definitely makes sense that having marriage equality here in the District would be an economic boon."
The view the full Williams Institute report, visit www.law.ucla.edu/williamsinstitute.