June 2010
Greetings! On behalf of the Board of Directors of Capital Pride, I welcome you to the 35th annual Capital Pride celebration. Our theme, "You Ain't Seen Nothing Yet," is a testament not only to the recent achievements of the LGBT movement, but also to the hard work and effort of the hundreds of volunteers, staff, and supporters of Capital Pride.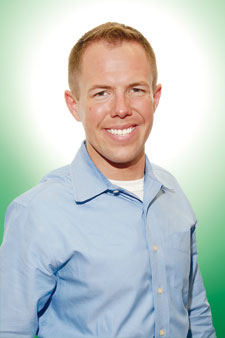 Michael Lutz
As Capital Pride enjoys its second year as an independent, 501(c)(3) non-profit organization, we are thankful to many for all of the efforts it takes to produce this historic celebration. With more than 60 events over a 10-day period, a record number of Community Partners, and extremely generous Sponsors and Donors, we are Proud to be able to host this extraordinary experience for our local and national community.
So much has been done in order for us to be here today — not only in the past 12 months, but for the past 35 years, individuals have been working to make sure that our Nation continues to embrace and celebrate the rich diversity that the LGBT community brings to it. And, I have no doubt that the future holds the promise of even more and greater achievements. Please take a moment to thank the volunteers and staff, as well as our community leaders and organizers, for all that they have done for us thus far.
Whether you are a long-time resident, a new transplant, or one of the millions of visitors to the region, we welcome you to our celebration of Pride. We encourage you to participate in the many and varied activities that take place during these 10 days of Pride. From athletics to poetry, religious celebrations to parties, and educational seminars to performing arts, we believe you will find something to interest you.
Each year brings us additional reasons to show our Pride, and I can't wait to see you next year as we celebrate more accomplishments locally and nationally, because I know You Ain't Seen Nothing Yet!
With Pride,
P. Michael Lutz
President, Board of Directors