"I always say I'm the president of the Bette Midler Changed My Life Club," jokes Amanda McBroom, who early in her career wrote "The Rose." That 1980 song would earn McBroom a Golden Globe for Best Original Song, not to mention performances on The Tonight Show with Johnny Carson. "He liked me so much he asked me back [twice], so I sang several songs," she says.
"The Rose," of course, also gave Midler's career a significant boost, factoring into her Oscar-nominated screen debut in the movie of the same name. It also charted her course of big hit ballads, including "Wind Beneath My Wings" and "From A Distance." Because of this, McBroom's husband, fellow singer George Ball, isn't merely blowing typical spousal smoke when he says Midler could be president of the Amanda McBroom Changed My Life Club.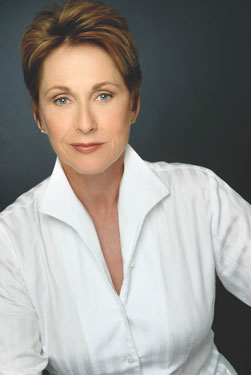 Amanda McBroom
(Photo courtesy of Wolf Trap)
McBroom was a regular presence on TV in the '70s and '80s – with guest turns on Star Trek: The Next Generation, M*A*S*H and Starsky and Hutch, to name three. But these days she's chiefly a cabaret performer. "I don't do a lot of what's considered traditional cabaret," she says. McBroom is more likely to highlight the work of French songwriter Jacques Brel over the usual selections from the Great American Songbook. In fact, McBroom met her husband through the off-Broadway show Jacques Brel Is Alive and Well and Living in Paris. Both McBroom and Ball performed in the show off-Broadway and on national tours at the turn of the 1970s.
McBroom, who cites the Barns at Wolf Trap as "one of my favorite venues on the planet," returns to the venue to perform a new, politically oriented show she's calling Strange Days. "It's just my opinions about how we survive the times we're living in right now," she says. "There's a lot of humor, and some nice weepy ballads."
Naturally, that includes "The Rose." "People would get mad if I didn't [sing the song]," she says. After all these decades, the song is still flowering. '
Amanda McBroom performs Saturday, Oct. 20, at 7:30 p.m., at 'The Barns at Wolf Trap, 1635 Trap Road, Vienna. Tickets are $25. Call 877-WOLFTRAP or visit wolftrap.org.