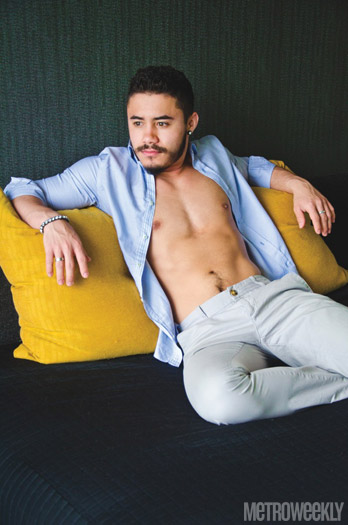 Rich McPherson
(Photo by Julian Vankim)
Making it clear in his profile that he's got a thing for "bears" probably didn't hurt when it came time to muster support for Coverboy of the Year. Even Charger Stone, organizer of the D.C. Bëar Crüe, got on board.
"He created an event page for me, made me 'Woof of the Week,"' he says of Stone's support. "I got a great amount of respect, great feedback from the bear community."
And, since those bears would likely want to know, Rich is still single. Be advised, however, that may be the situation for some time to come. Disciplined Rich is really enjoying his independence, even if some of his motivation is making himself a better partner down the road.