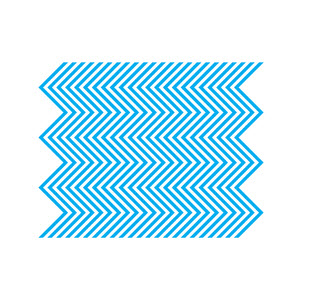 Veteran pop duo Pet Shop Boys are back with their 12th studio album, the aptly titled "Electric." The set hits on July 16 in the US but is already available to hear streaming via the band's official website in conjunction with Pandora Radio. Produced by Stuart Price (notable for his work with Scissor Sisters, Lady Gaga, Madonna and Kylie Minogue among many others), the album is a departure from the Boys' more downbeat "Elysium," released last fall. The duo promised their next album would focus on dance, and they deliver beautifully. "Electric" is a high-energy thrill ride, a bold album that will go down as one of the best of their amazing and extraordinarily prolific career.
"Electric" is similar in structure to the duo's 1988 album "Introspective" in that there are only 9 tracks, they are all upbeat and some of them are quite lengthy. It opens with the kinetic "Axis," a near-instrumental which delivers an opening rush of excitement and sets the mood for the rest of the album. It's reminiscent of b-sides like "Euroboy" and "Music for Boys," or the mostly instrumental tracks on their "Relentless" bonus disc from 1993 – an unusual choice for first single, and a clear indication of the intentions on "Electric". The focus here isn't only pop song-craft, but on sounds and textures and pulsing energy. Neil Tennant's voice is often down in the mix – another instrument rather than the focus – and there are long instrumental passages and sections where snippets of vocals are used as rhythmic devices. The hooks are there, but this is clearly not an album that will be loaded with pop hits.
That said, there are no weak tracks. "Bolshy" is an absolute highlight. It builds to an almost unbearable climax and release – it's impossible to hear it and not visualize the pulsing lights and the sweat-drenched crowd on the dance floor going completely nuts. It's gotta have the DJs drooling in anticipation of the remix possibilities.
Only the Pet Shop Boys could get away with naming a track "Love is a Bourgeois Construct," and it works beautifully. Opening with a fade-in keyboard riff that recalls Madonna's "Confessions on the Dance Floor" album, it's one of the tracks that would seem to have the most potential as a radio hit. It's got that massive male vocal chorus effect that the duo has used in the past on things like "Red Letter Day" and "Go West," and a relentless melody. Another of the more commercial tracks is "Thursday," which features British rapper Example and is vaguely reminiscent of the duo's old gem "Paninaro" with Chris Lowe's deadpan recitation of the days of the week. Definitely another potential single.
There is one cover, and it's an odd choice – Bruce Springsteen's "The Last to Die," a track from his 2007 album "Magic." They've done this trick before, with their covers of "Always on My Mind," "Where the Streets Have No Name" and "Viva La Vida" – taking an earnest rock track and wryly turning it on its head. One can only imagine that Bruce never envisioned his song might someday be turned into a dance-floor anthem while he was writing it, but the Pet Shop Boys have always delighted in presenting fans with the unexpected.
The album ends with second single "Vocal" and the repeated "it's in the music" over frenetic bursts of synths. "And everything about tonight feels right and so young. And anything I'd want to say out loud will be sung. This is my kind of music. They play it all night long." Well-said. By the time you finish with the album, it's almost exhausting – it's a bit of sensory overload, like you've just been dancing an hour straight – but also exhilarating. A fun ride.
With a new record label and a tour on the horizon, "Electric" feels like a new start for the Pet Shop Boys. All of their albums have a distinct vibe and sound, although they also share common threads, and this one is no exception. "Electric" is further proof that the Pet Shop Boys are never content to repeat themselves or make lazy attempts to recreate past glories. They are always looking forward, and "Electric" feels like the future – not bad for a duo who've been making extraordinary pop music since the mid-80s when they burst onto the charts with "West End Girls." Although they continue to score hits internationally (they have dozens of hit singles in their native UK), it's astonishing to think that the band hasn't landed a Top 40 pop hit in the US in 25 years. The last was "Domino Dancing," which barely grazed the Top 20 in 1988, and it's highly improbable that will change with "Electric" – but that's clearly not the point of this album. It stands as a cohesive collection of music that is expertly written and produced, and is a blast to play at top volume. It was made for giant club speakers, or a car stereo that has enough punch to present it the way it's meant to be heard. The pairing with Stuart Price was a stroke of genius, and the result is an album that will surely be regarded as one of the year's best.
Pet Shop Boys will be playing the Strathmore in Bethesda on Thursday, September 19 as part of their tour in support of "Electric", and judging from the album the show is going to be unforgettable.