When traveling abroad, you generally hope to enjoy a cultural experience that lets you know you're not in Kansas anymore. In which case, you should make sure your next trip doesn't include the phrase, "You're in Russia now."
Last week in the Ukraine, the bassist for Bloodhound Gang — the one-hit wonder still banging around the world's minor stages a decade later — caused a stir by shoving a Russian flag into the front of his pants and pulling it out through the crack of his ass. That act of juvenility was immediately criticized onstage by his bandmate and lead singer in a moment of naiveté and foreshadowing irony: "Russia is better than America, so I disapprove of that."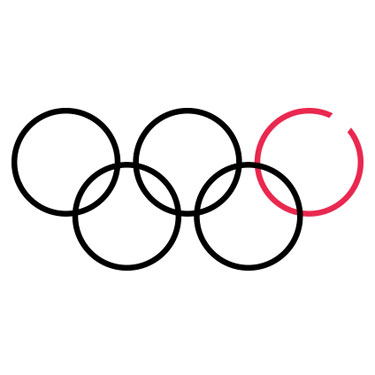 The video of the incident went viral in Russia, which just so happened to be the band's next stop. They arrived at Russia's Kubana Festival to find the government had canceled the show and were escorting them out of town. While waiting at the airport to be shipped out, they were attacked and beaten by a band of Russian nationalists who tried to smother one of them with an American flag.
I bring this up not to deflect attention away from the terror that Russia is currently imposing on its LGBT citizens, but to help show how crazy the country is becoming across the board. The petty tyrant antics of President Vladimir Putin — his staged and shirtless fishing trips where he always catches the biggest fish ever, his bizarrely petty theft of an NFL-owner's Super Bowl ring — were the stuff of punch lines. Now it's a nightmare for many Russians watching their always fragile democracy disintegrate into a tyranny founded on fundamentalist religion and rabid nationalism.
Even as Bloodhound Gang were getting a lesson on why Russia may not be the Candyland they thought it was, the situation for LGBT Russians has quickly grown more dire. Despite assurances by Russia to the International Olympic Committee (IOC) that the new law banning homosexual "propaganda" would not be enforced for foreigners during the upcoming 2014 Sochi Winter Olympics, hardliners in the government have publicly disagreed, essentially saying, "Damn straight the law is going to be enforced at the Olympics."
One of the gay teenage boys who was tortured and beaten in the disgusting videos that grabbed the world's attention last week has reportedly died. A lone gay protestor was attacked by a mob of drunken and hostile Russian sailors. A lesbian journalist has been called in for "questioning" about slandering the Russian legislators behind the gay "propaganda law," as has been the founder of Moscow Pride.
Hopefully we can move beyond discussions of what makes vodka "Russian" and focus on what can be done to directly affect the Russian government.
Petitions aren't useless; Athlete Ally and All Out delivered more than 300,000 to the IOC today urging that body to speak out against the Russian law. I still believe that logistical inertia effectively prohibits moving the Winter Olympics, but every moment between now and then should be focused on making life as politically painful as possible for the IOC, Olympic corporate sponsors and the Russian government. Our own government should be canceling high-level talks with Russia and doing everything it can to ensure the safety of all LGBT athletes. And while the 2014 Olympics may be too late to move, LGBT activists and leaders need to be putting the pressure on FIFA, the international soccer organization, to move the 2018 World Cup that's scheduled to be held in Moscow.
Chicago has declined the call by the LGBT community to end its "sister city" relationship with Moscow; Mayor Rahm Emanuel (D) needs to be put under pressure to make it happen. Closer to home, D.C. has no sister cities in Russia. However, Maryland is a "sister state" to St. Petersburg — Gov. Martin O'Malley (D) must sever that relationship until Russia repeals its anti-gay laws and ends its transparent support for harassment and violence against LGBT people.
Like the anti-gay pogroms in various African countries, the world needs to see the horrors that fundamentalism unleashes on LGBT people. As LGBT Americans, it's our moral duty to ensure the world can't look away from Russia's evil.
Sean Bugg is the co-publisher of Metro Weekly. He can be reached at sbugg@MetroWeekly.com and followed on Twitter at @seanbugg.