"
NOM will be leading the charge to make a national statement that will be heard around the country … this time around, we have a very good chance to WIN!"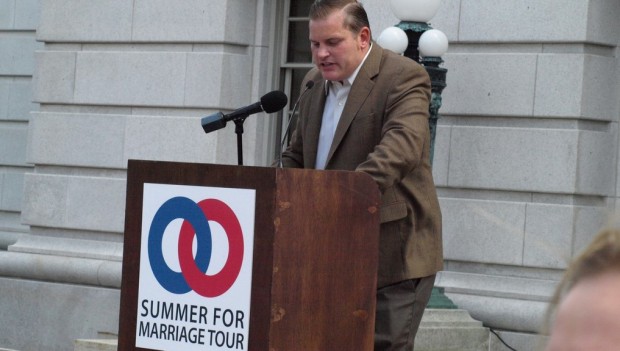 –National Organization for Marriage (NOM) President Brian Brown, in an email sent to supporters. Despite NOM's co-founder Maggie Gallagher claiming that marriage equality will exist in all 50 states "whether we like it or not," NOM's president believes that the organization can influence any Supreme Court decision on same-sex marriage. Proponents of marriage equality in Virginia, Oklahoma and Utah are pressing the Supreme Court to make a definitive decision on the legality of same-sex marriage. Should they be presented to the Court, NOM will have no representation in any case. Still, Brown believes "Legal precedence is on our side. Reason is on our side. History is on our side." — even though a majority of Americans support marriage equality and same-sex marriage bans have been found to be unconstitutional by courts across the country.
Image Credit: WisPolitics / Wikipedia
Stay Informed! Join Our Email List!