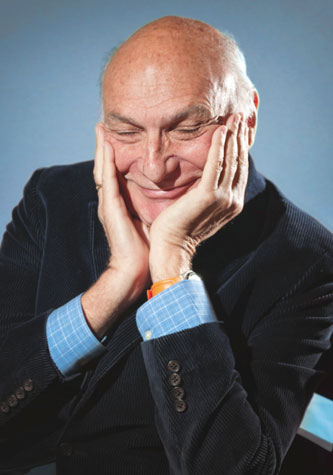 The Tony Awards will bestow the prestigious outstanding regional theater company award to the Shakespeare Theatre Company at this year's June 10 ceremony, reported stage critic Peter Marks in this morning's Washington Post. This is the second time in recent years the award has gone to a local company. Arlington's Signature Theatre received the honor in 2009.
Locally, the Tonys were good to D.C. The magnificent Kennedy Center-produced Follies, transplanted to Broadway after its D.C. run, nabbed eight Tony nominations, including best musical revival. Terrence McNally's Master Class, starring Tyne Daly, which also got its start at the Kennedy Center, was nominated for best play revival. And Clybourne Park, which had an early run at Woolly Mammoth, received four nods, including best new play.
Read our recent interview with The Shakespeare Theatre Company's Artistic Director Michael Kahn here, where among other things, he discussed his transformation of the company he took charge of 25 years ago.
KAHN: When I'm told I helped make Washington a theater town, that's the thing I feel the best about. Not so much about the achievement of the Shakespeare Theatre — which is just work for me — but what it's meant to the arts. [Studio Theatre founder] Joy Zinoman once said to me, "You really raised the bar of theater in Washington." That comment still is the one I feel most proud of.

MW: You introduced celebrities to our theatrical landscape. Harry Hamlin, Patrick Stewart, Avery Brooks, Kelly McGillis, Stacey Keach, to name a few. You brought nationally famous actors to Washington who became part of the normalcy of things here. Now all the major theaters do it in some fashion or another.

KAHN: I remember one person saying, "What are you doing with all these stars?" I said, "I'm bringing in actors who can do this material, and I'm not hiring people who can't. They're going to get the same salary as Floyd King, who's our own star."
Read our interview with Terrence McNally, conducted during the D.C. run of Master Class in 2010, here.
Read our 2010 interview with Tyne Daly, during the KenCen run of Master Class, here.
Michael Kahn photographed for Metro Weekly by Todd Franson.
Get Spotlight in your inbox. Join our mailing list.